Yokomo has recently updated two of their most-successful 2WD, 1/10-scale buggy models. Whether you race on dirt or artificial turf and carpet, these two kits have quite a few benefits over previous models.
For dirt track dominance, "shorter, thinner, and lighter" are the best descriptions of the changes found on Yokomo's YZ-2 DTM3 kit. Among the highlights are a shortened main chassis and rear shock tower, thinner shock pistons (designed to accommodate shorter shocks), an adjustable shock mounting option (for S3 rear suspension arms), as well as updates to the bell crank system and bell crank steering blocks.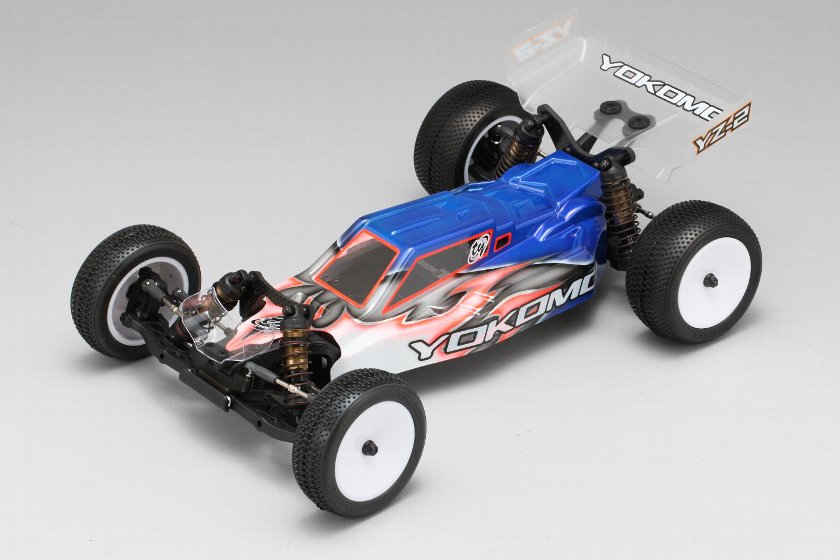 If carpet and astroturf are what you prefer to compete on, the Yokomo YZ-2 CAL3 kit offers up plenty of performance highlights for those types of tracks as well. A lower shock tower, thinner front wheels, and three-piece split LC transmission case are among the highlights of this model.
Both kits feature JConcepts F2 bodies (unpainted) and will require a handful of additional components before you're ready to hit the track.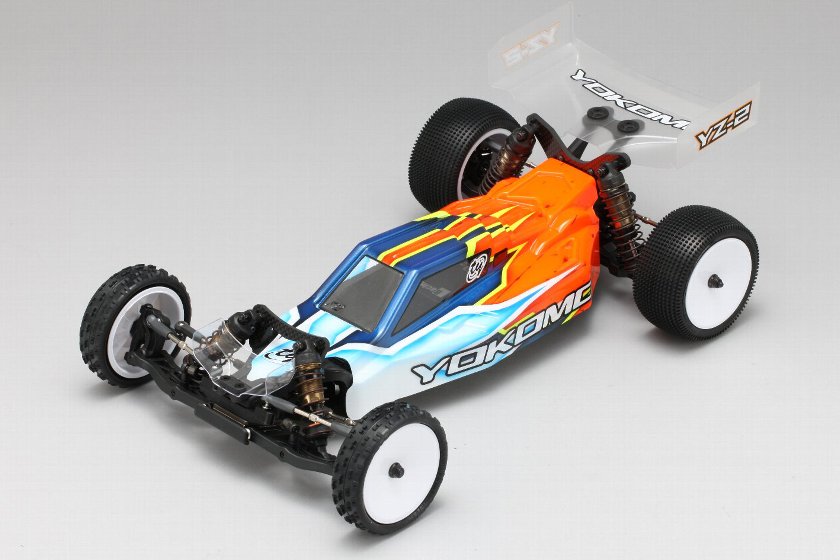 Required to complete the Yokomo YZ-2:
2.4GHz radio system 2-channel (transmitter and receiver)
ESC
Motor
Steering servo
Batteries (for the radio transmitter and buggy model)
Battery charger(s)
1/10 buggy tires & tire glue
Polycarbonate paint
Assembly tools
Priced at $399.99, both of these kits will be available online and through Yokomo dealers. Visit teamyokomo.com to learn more about the YZ-2 DTM3 and YZ-2 CAL3 competition buggies.
Image credit: Yokomo