The design team at Pro-Line may have outdone themselves with their latest 1/10-scale scaler/crawler body. If you dig the rough, utilitarian look of the 1946 Dodge Power Wagon, you're in for a treat as Pro-Line has released a replica clear body mimicking the design style of this classic truck.
The 1946 Dodge Power Wagon Clear Body is a two-piece design featuring a front cab and rear bed. The GE Lexan lid includes all of the body lines and features that you'd find on the original, 1:1 model, including fender flares, running boards, and a woodgrain bed.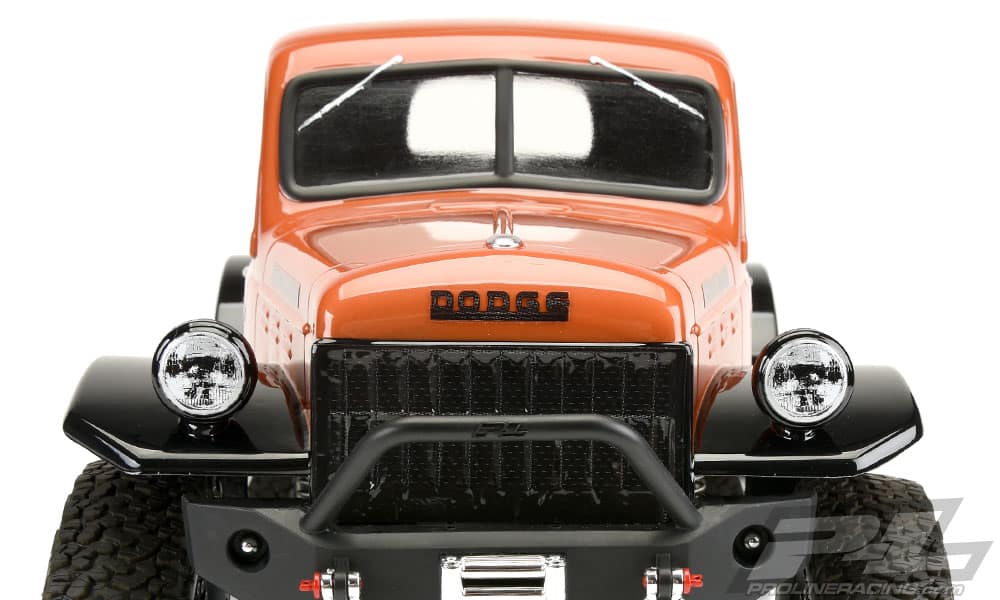 Individual headlight enclosures are part of the package as well, allowing you to install functional LED headlights for a super-scale vehicle appearance.
Designed to fit 1/10-scale R/C crawlers and trail trucks with a 12.3″ wheelbase, this body should add a unique touch to any rig in your lineup.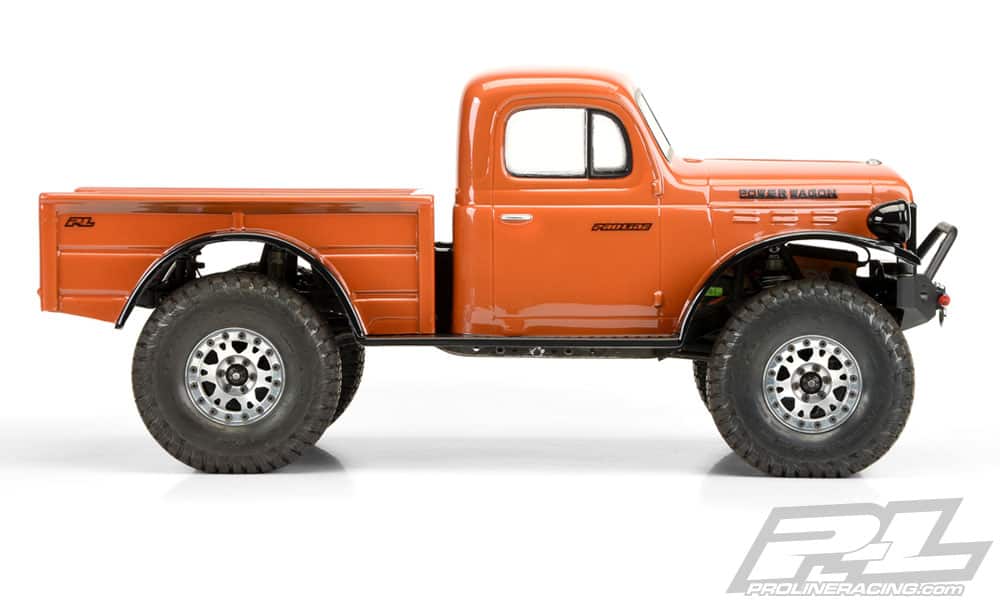 Priced at $55.21, the 1946 Dodge Power Wagon R/C body is available online and at Pro-Line dealers. Learn more about this body option by visiting prolineracing.com.
Image credit: Pro-Line