Oh, what a time to be a fan of "scale" radio-controlled vehicles! While all R/C models are made to scale, the "scale R/C" term holds a different meaning to those that appreciate the intricate details of the automobile, no matter what size it's offered in.
While you might think that auto and radio-control enthusiasts would flock to on-road cars for their fix of visual goodies, it's the off-road scene that's become the focus of attention for many "scalers". Realistic elements such as side mirrors, exhaust pipes, and even door handles are a few of the items that make this collection of hobbyists happy. Add to those things all of the other accessories that you'd take on your trail adventure (only in miniature form) and you've got the recipe for an amazing time!
Although there are a number of amazing vehicles already on the market, we're about to be blessed by three more, and in rapid succession.
HPI, Traxxas, and Redcat Racing are all getting into the R/C scaler scene, and from what they've announced so-far, they're not holding anything back.
HPI Venture (Available June 2017)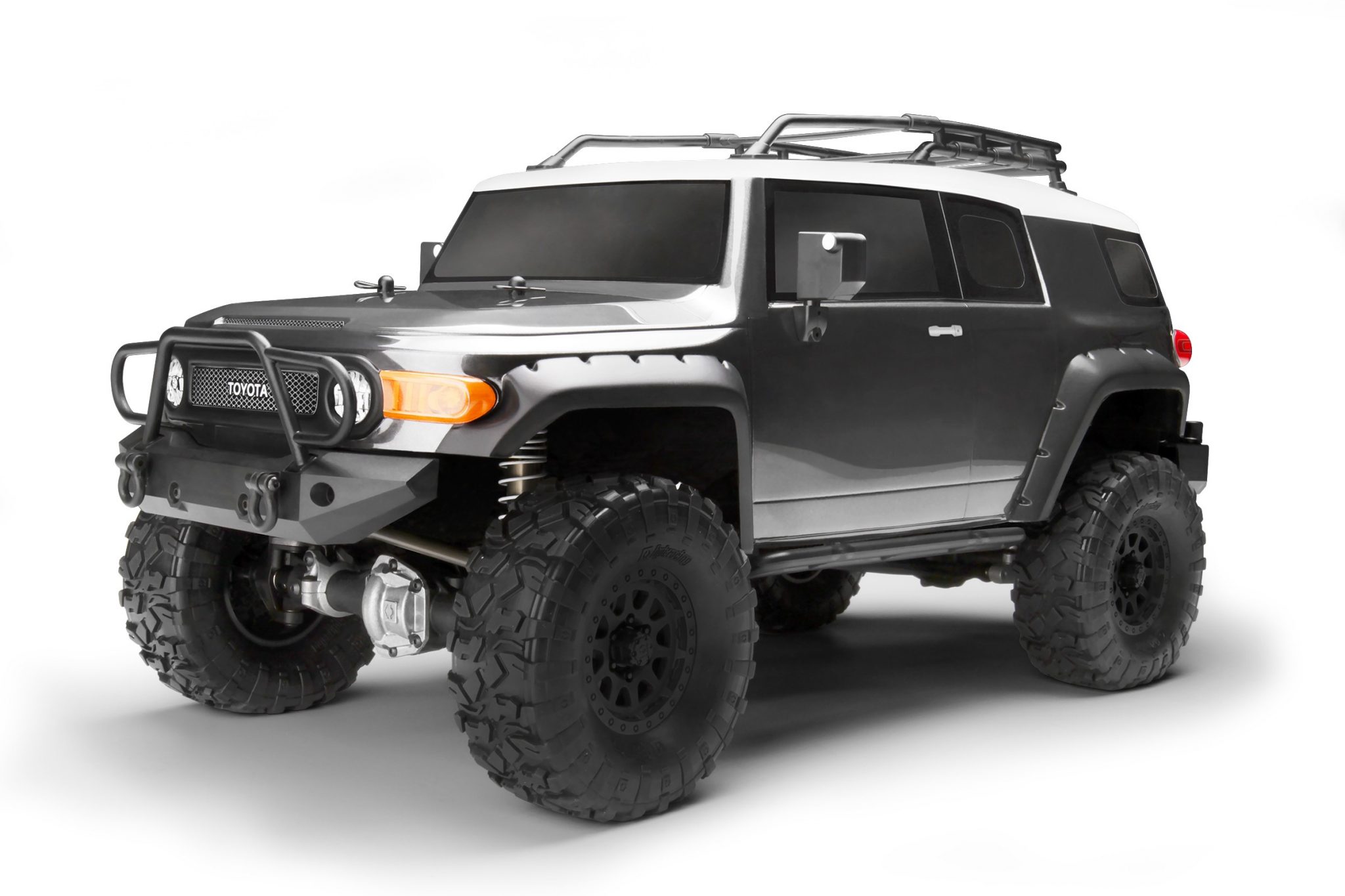 Image credit: HPI
When the first photos of the HPI Venture were posted online in early 2016, speculation began to fly regarding what brand was behind this yet-to-be-launched scale rig. As details became clear, the thought of a new model option ripped through the scale R/C community like wildfire.
Over a year has passed since the original details of this rig were announced, but in that time, a mid-2017 release date has been announced and pre-orders are available.
Why Choose the HPI Venture?
A fresh new take on radio-controlled scale rigs by a name that's been around the hobby for many, many years.
The Venture Lineup
Traxxas TRX-4 (Available May 2017)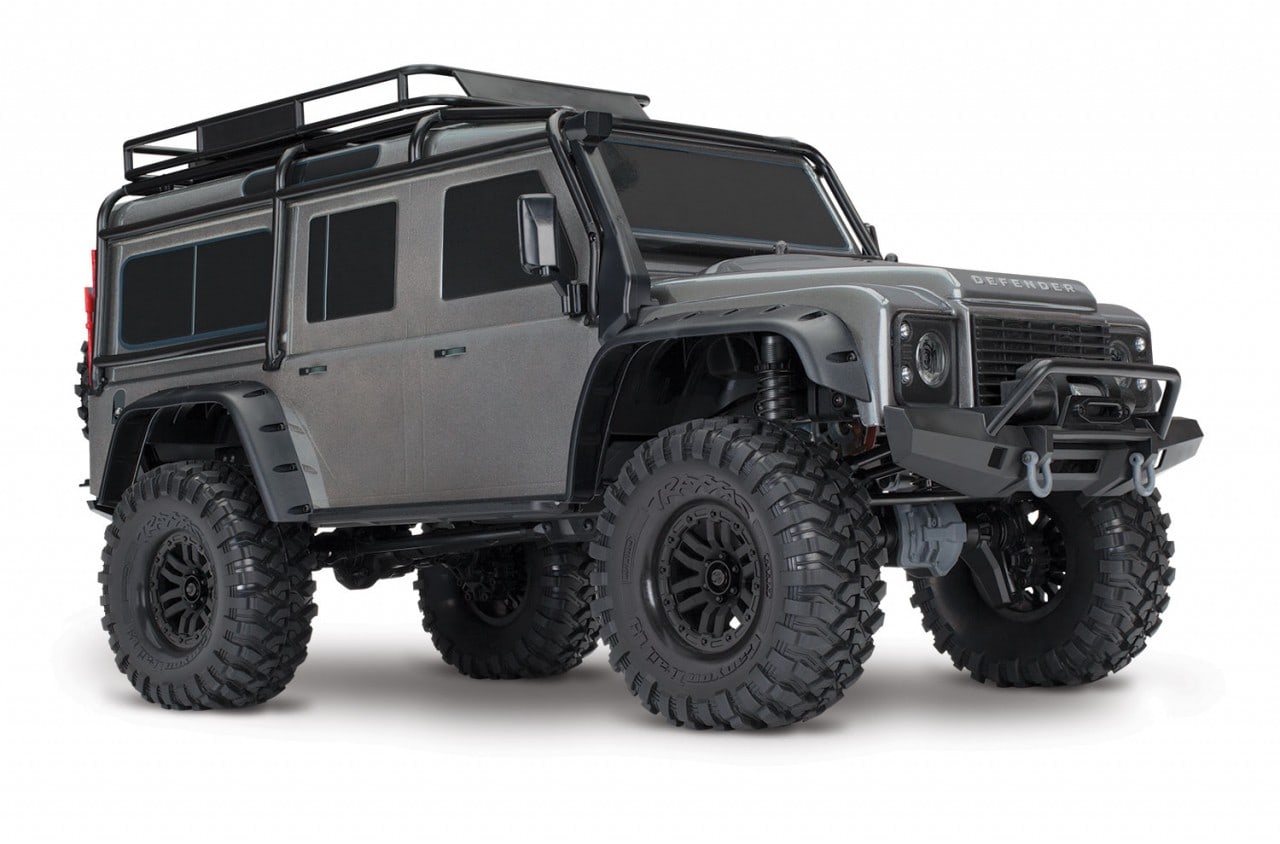 Image credit: Traxxas
When the first images of the HPI Venture began making the rounds, much of the speculation centered around the brand that would produce this model. For a while, most signs pointed to Traxxas, which turned out to be wishful thinking. As fate would have it, however, Traxxas has decided to throw their hat into the ring of scale R/C with the launch of their TRX-4.
Teased in early 2017, this full-featured model is the first attempt at a vehicle that's not meant to jump insane heights, land, and have the process repeat itself.
Many hobbyists have gotten their start in the hobby through Traxxas vehicles, myself included. I'm excited, as a both a hobbyist and a fan of the hobby, to see what they're able to bring to the table. With the "mainstream" brand recognition that they've managed to build over the years, there's no telling how many new scale radio-control fans might flock to this genre of the hobby.
Why Choose the Traxxas TRX-4?
Traxxas is known for durability and having a trail-ready rig that's built like a tank has its advantages

The amount of additional tech and creature comforts that are included (locking diffs, remote cruise control)
The TRX-4 Lineup
Redcat Racing Everest GEN7 (Available August 2017)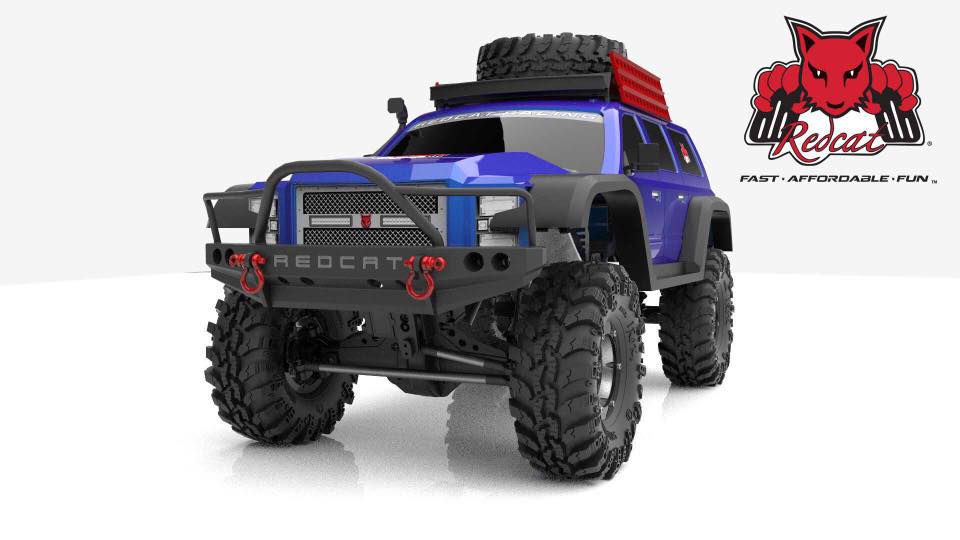 Image credit: Redcat Racing
While two new models from two new faces in the scale R/C world would have been enough, a third name has also joined the ranks. Redcat Racing is no stranger to the R/C crawling world with their RS10 Rockslide and Everest-10 models, however they haven't offered a true, ladder-chassis, "scale" rig…until now.
Their entry into the world of radio-controlled trail rigs will be ushered in with the Everest GEN7. In a departure from their other models, the Everest GEN7 will use be comprised of a few components sourced and designed by outside vendors. This, coupled with the fact that Redcat Racing has been gaining notoriety for their durability, has my hopes and expectations quite high for this model.
Why Choose the Redcat Racing Everest GEN7?
Two trim levels will be offered, both under $275.00

Redcat Racing has been touting their durability as of late, and a durable trail rig is nothing to sneeze at
The Everest GEN7 Lineup
What to expect.
Honestly, I'm not sure which model I'm personally more excited for. No matter what, having three new options available, and at such drastically different price points, makes me excited for this hobby category.
With more options, both budget-minded and premium, my hope is that more people discover the scale R/C genre and help build and grow the hobby to greater heights.