While I've tried my hand at flight and tend to stick to four-wheeled R/C action, I have yet to hit the water with a radio-controlled boat. When that day comes, there will be plenty of options to choose from, including two new 17″ ready-to-run (RTR) models from Pro Boat.
Decked out in replica Miss GEICO and Lucas Oil graphics, the Pro Boat 17″ Power Boat Racers offer an all-in-one package to get you ripping up the as soon as you open the box. With a deep-v hull design and self-righting mechanics, these boats should offer plenty of excitement on lakes and ponds.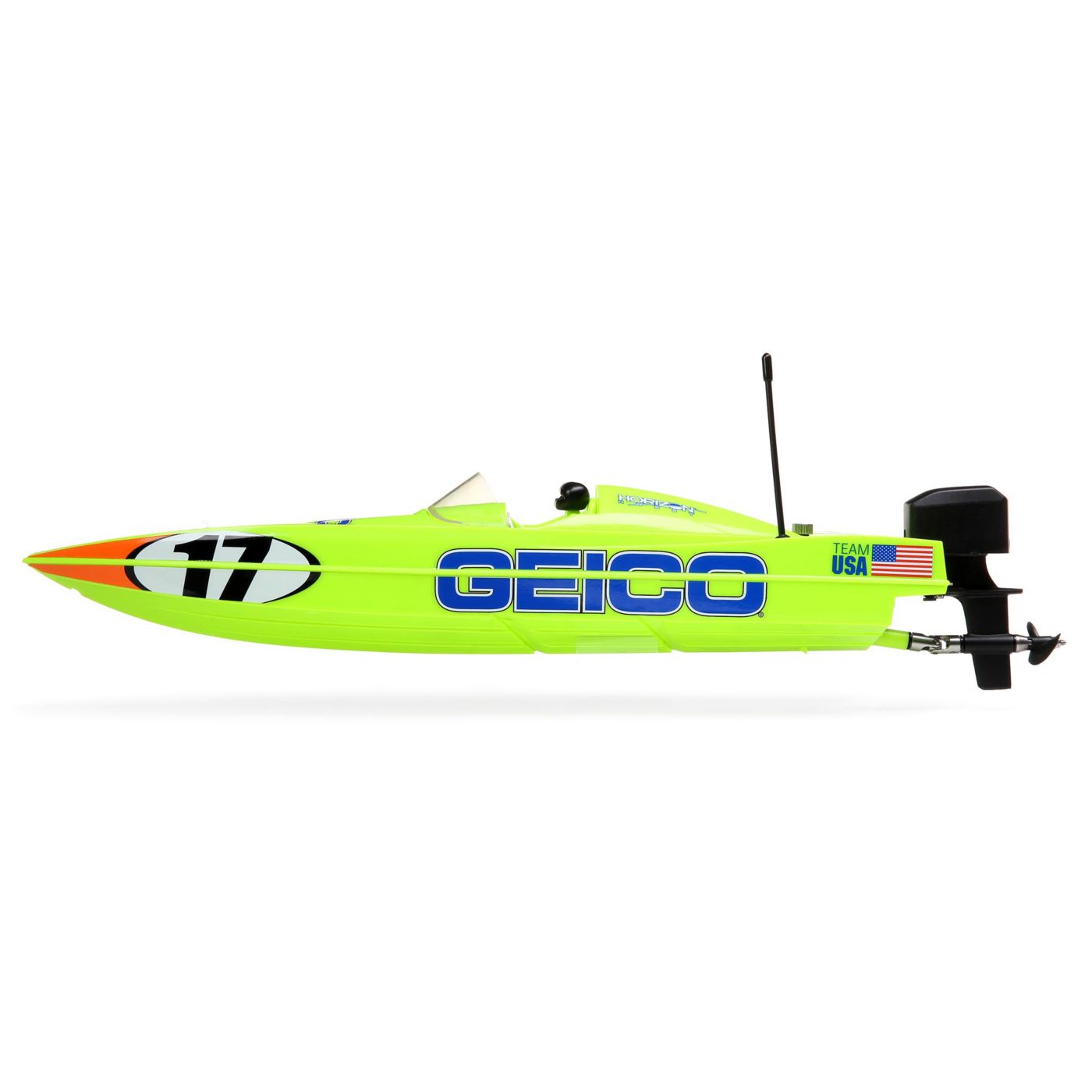 Powering the 17″ Power Boat Racer is a 2950kv brushless motor which is paired with a 30A Dynamite ESC. Also included with the model is an 11.1V, 1300Mah 3S LiPo battery and charger.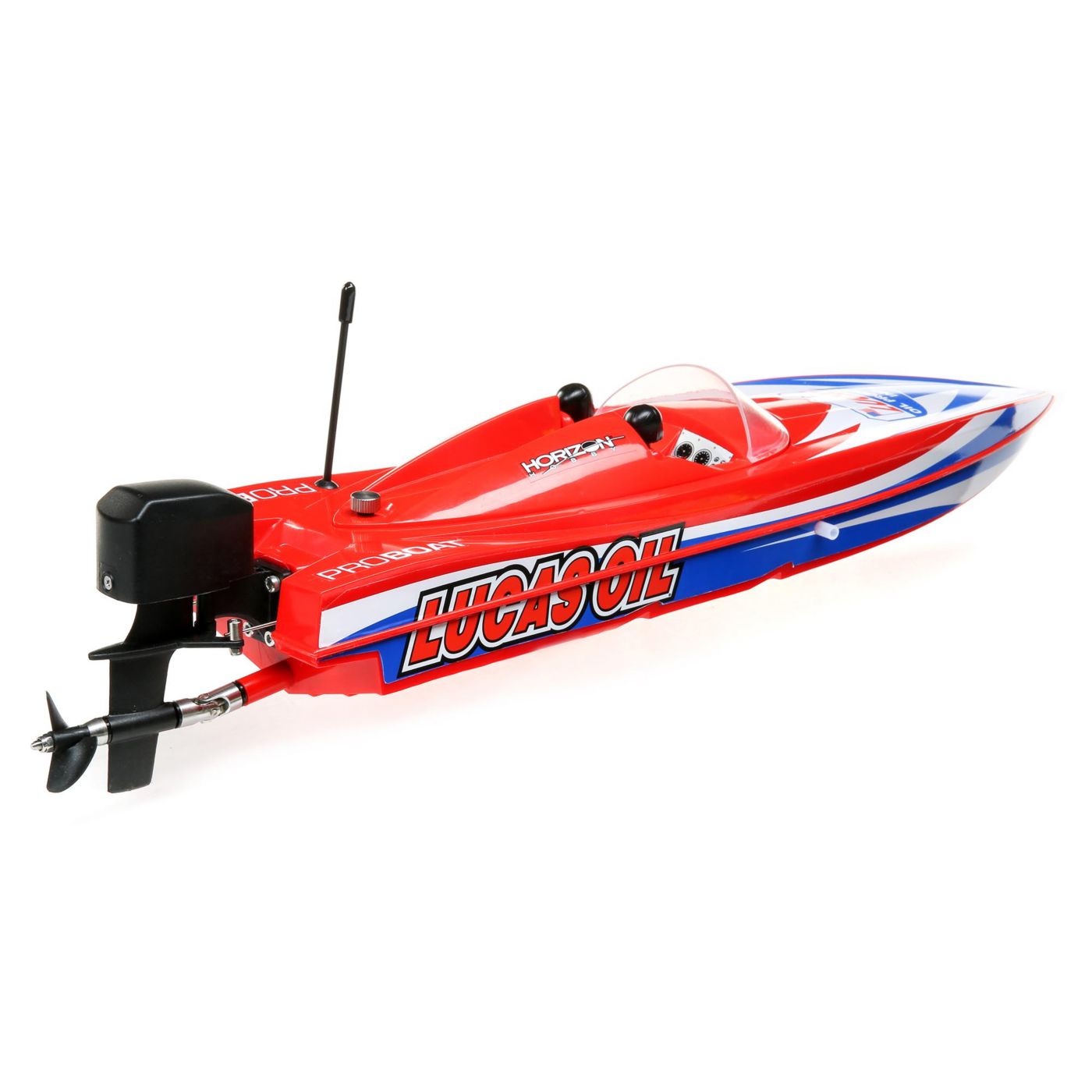 The Pro Boat 17″ RTR Power Boat Racer is priced at $189.99 and will be available through a variety of hobby shops, both online and in-store. Visit horizonhobby.com to learn more about this new R/C boat model.
Image credit: Horizon Hobby