The Traxxas TRX-4 is truly a remarkable machine. Whether you've got a tricked out Bronco, Blazer, or Land Rover, or are rocking a ready-to-run (RTR) Sport, there's almost no limit to what you can do with this trail machine.
After introducing their Traxx All-Terrain Track Set add-on, Traxxas raised the bar on what type of terrain you can tackle. Now they're pushing that even further with their Deep-Terrain Treads.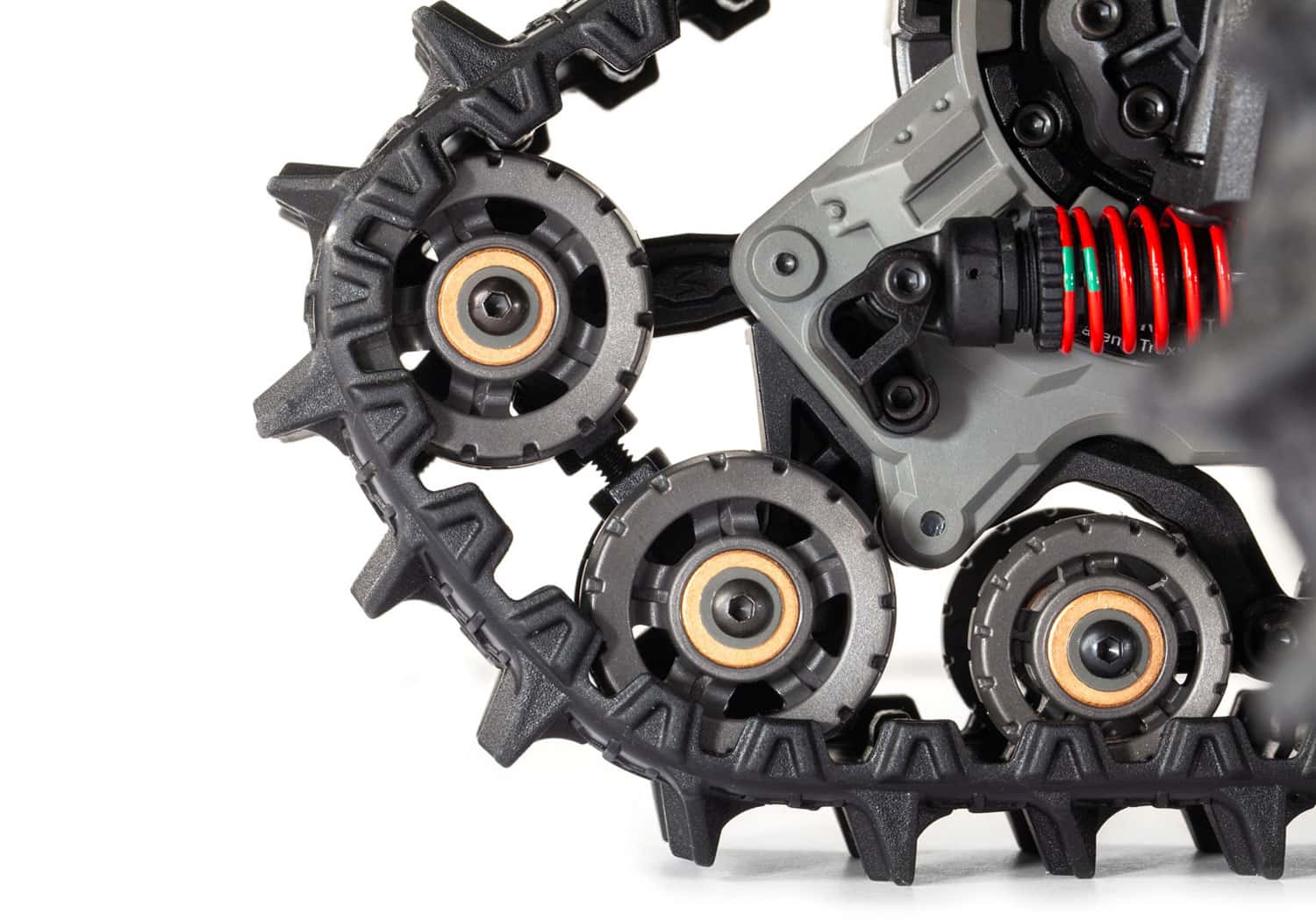 Designed to be a direct replacement for the stock Traxx treads, the Deep-Terrain set features (as you might have guessed) deeper treads. These will help you motor through softer terrain such as snow and sand, allowing you to keep your adventure going as long as your batteries have power.
The Deep-Terrain Treads are priced at $40.00 and are available directly through Traxxas as well as their dealers. Visit traxxas.com to learn more about this TRX-4 upgrade.
For even more hop-ups and upgrades for the Traxxas TRX-4, check out my upgrade guide.
Image credit: Traxxas