1/10 1972 Chevrolet K10 Pickup Ascender 4WD RTR
Oh boy, things are heating up in the world of scale, trail-focused radio-controlled rigs. Since their Ascender kit burst onto the scene, Vaterra has been building that line, introducing ready-to-run (RTR) options body style package to their scale R/C platform. A few weeks removed from the release of Axial's second-generation SCX10, Vaterra has added another option to the Ascender lineup, the 1972 Chevrolet K10 Pickup Ascender.
This four-wheel drive, RTR trail truck features a detailed exterior, with a licenced 1972 Chevrolet K10 front and tube-frame trail/garage truck-style rear. As with other models from Vaterra, both on-road and off, this model features scale visual elements that aren't typically found on other RTR models. The injection-molded grille and headlight details, Chevy badges, and scale details that are incorporated into the rear bed of the truck are nice visual touches.
Power for this might trail-runner comes from a brushed motor with a single-speed, metal gear transmission. As previous models have shown, the stock Ascender is a capable rig that can handle any number of tricky terrain layouts and course challenges. If you're planning to make this your first scale/trail radio-control vehicle, that should put your mind (and wallet) at ease.
Digging deeper under the lid of this machine, you'll see other "basics" that have been carried over from previous Ascender models. A steel, c-channel frame with options to adjust the wheelbase means your imagination will never outgrow this platform. If you'd prefer to run a different body on this vehicle after a while, you can make all the needed adjustments without too much work overhauling the chassis.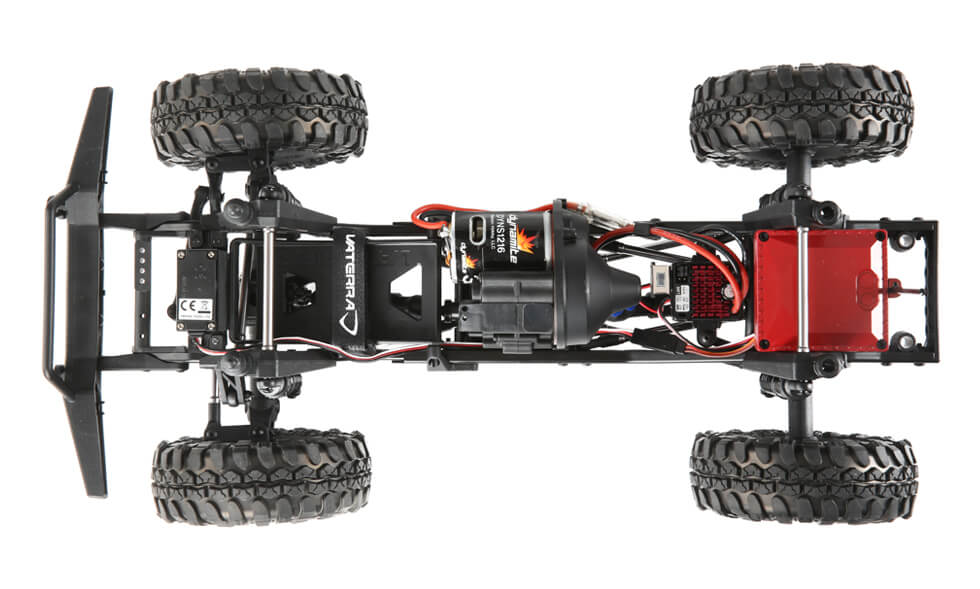 Other carry-over items from the Ascender line include waterproof/water resistant electronics (receiver, electronic speed control (ESC) and steering servo), a 2.4GHz radio system with a Spektrum DX2E transmitter, a chassis-mounted steering servo and 1.9" wheels with mounted, replica Interco TSL SX Super Swamper tires.
Carrying a price of $399, this new option for Scale R/C enthusiasts features a number of great features right out of the box and offers a stable and versatile platform that can be built onto as time goes by. Learn more about Vaterra's 1/10-scale Ascender with 1972 Chevrolet K10 Pickup body at vaterrarc.com.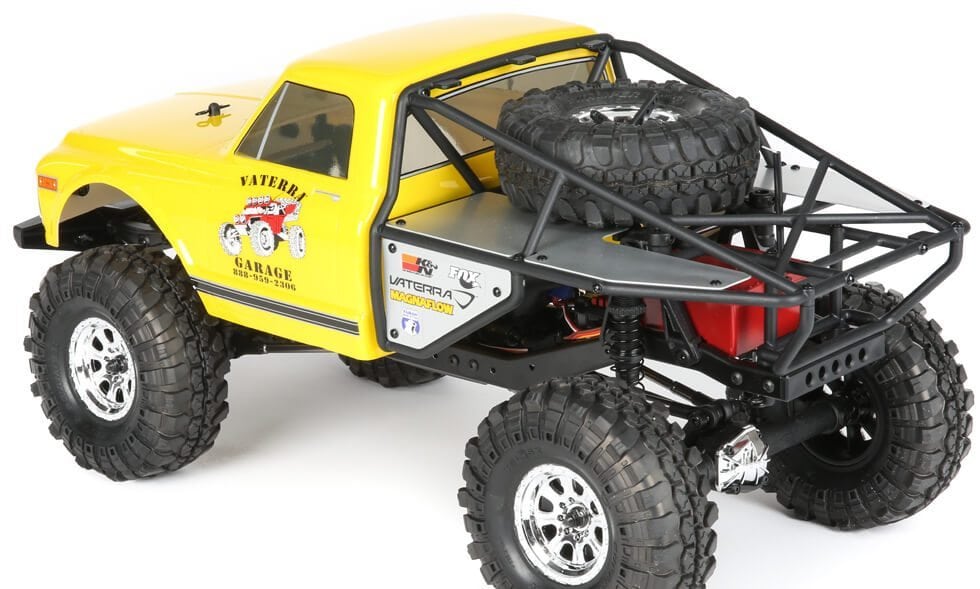 If Chevy's 1972 styling isn't your cup of tea, check out these other body and package options from Vaterra's Ascender line:
Image credit: Vaterra