The landscape of 1/10-scale trail rig kits has gained a new option from Vanquish Products. Their newly-released VS4-10 Chassis Kit provides the framework to update your Axial SCX10 II or create your own build from the ground up.
Combining durable materials such as steel, aluminum, and nylon, this chassis kit features an array of in-build options. Dual servo mounts, multiple chassis braces, and aluminum battery and electronics trays are just a few of the options you'll find on this chassis kit.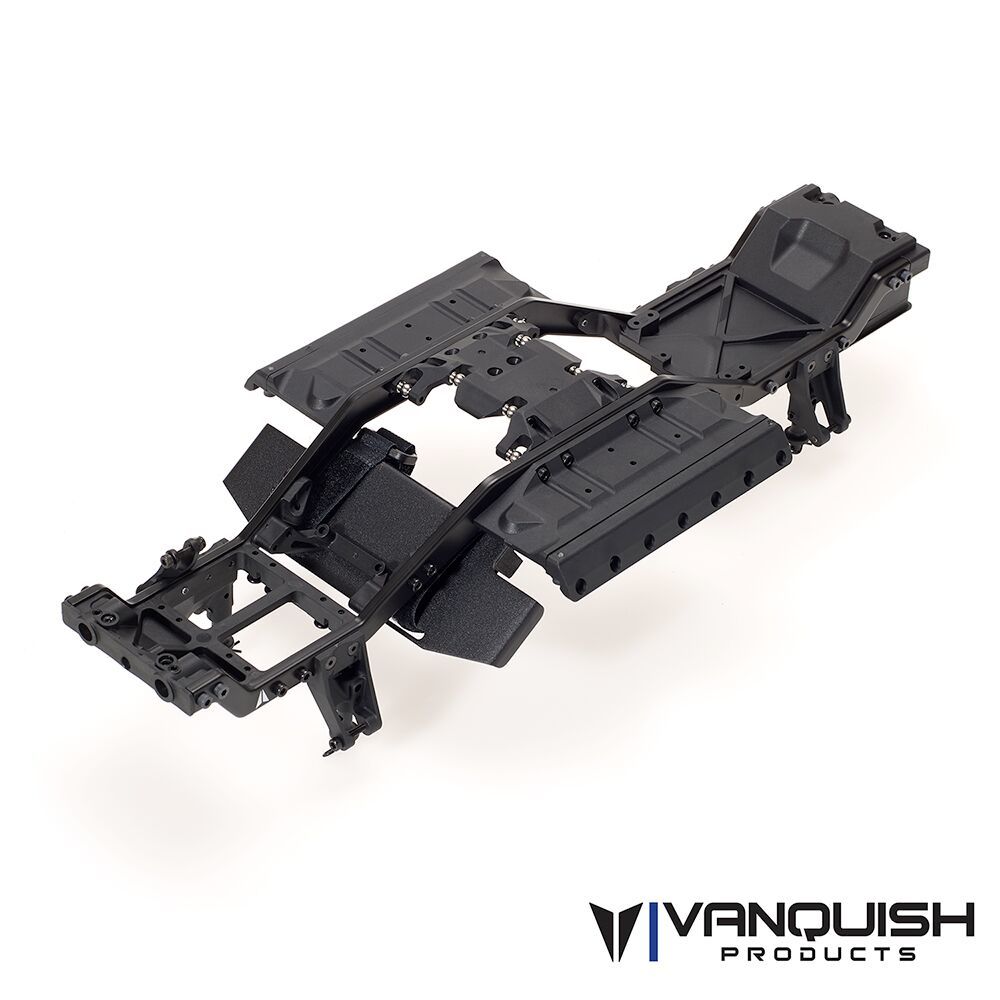 Priced at $109.99, the Vanquish Products VS4-10 Chassis Kit is available online through a variety of retailers. Visit vanquishproducts.com to learn more about this 1/10-scale R/C crawler kit.
Image credit: Vanquish Products