When you hear the term "muscle car," specific models and nameplates come to mind. For some, it may be 'Cuda or Malibu, but another name that's undoubtedly in the mix is "Goat". The Pontiac GTO, affectionately known as "The Goat," is truly one of the classics for muscle car performance and style.
Whether you've dreamt of owning a GTO in the past or want to rekindle great memories from your past, Pro-Line's latest R/C dragster body will gladly give you a ride down memory lane. Their 1970 Pontiac GTO Judge Body captures the essential details and styling of this early-70s muscle car, giving you an old-school option to customize your radio-controlled dragster.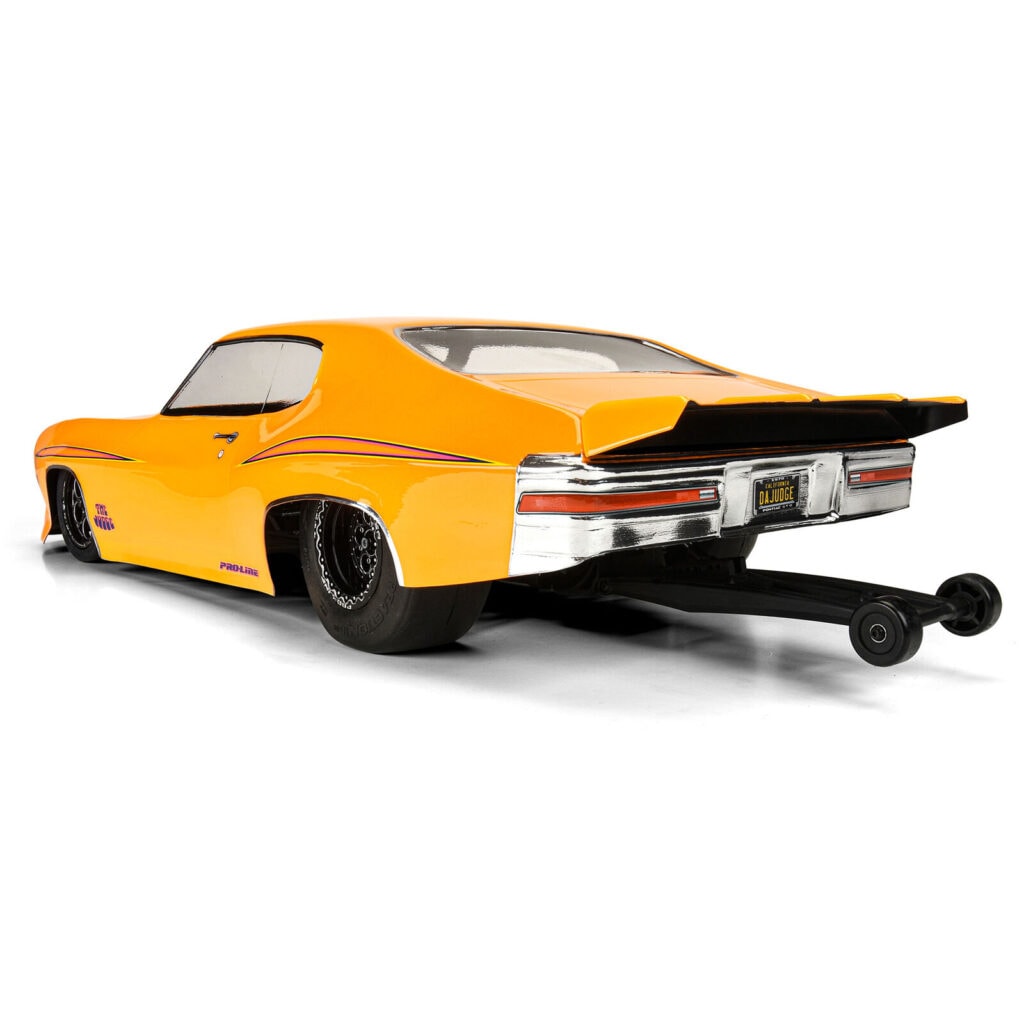 Made from durable polycarbonate, the body set includes the GTO Judge body, rear wing, window masks, and a detailed decal sheet. The body has been designed to fit R/C dragster models like the Losi 22S, Team Associated DR10, and the Traxxas Slash (2WD).
Pro-Line 1970 Pontiac GTO Judge Body Specs:
Length: 24″ (610 mm)
Height: 5.5″ (140 mm)
Material: Polycarbonate
Scale: 1/10
Pro-Line's 1970 Pontiac GTO Judge Clear R/C Dragster Body is priced at $51.99 and will be available for purchase direct from Pro-Line, Horizon Hobby, and through Pro-Line dealers. Visit prolineracing.com to learn more about this 1/10-scale R/C dragster body.
Image credit: Pro-Line