No matter what your vision for a customized R/C machine might be, there are plenty of options to help you get there. For something outside the norm, JConcepts has released the Creep, a new R/C crawler body for 1/10-scale/12.3″ wheelbase trail trucks.
While we've seen old-school pickup truck bodies in the past, the Creep puts a new spin on them with it's narrowed appearance and open-wheel/fenderless design. Whether you're building a farm truck or a military-themed machine, this body should help your ideas come to life.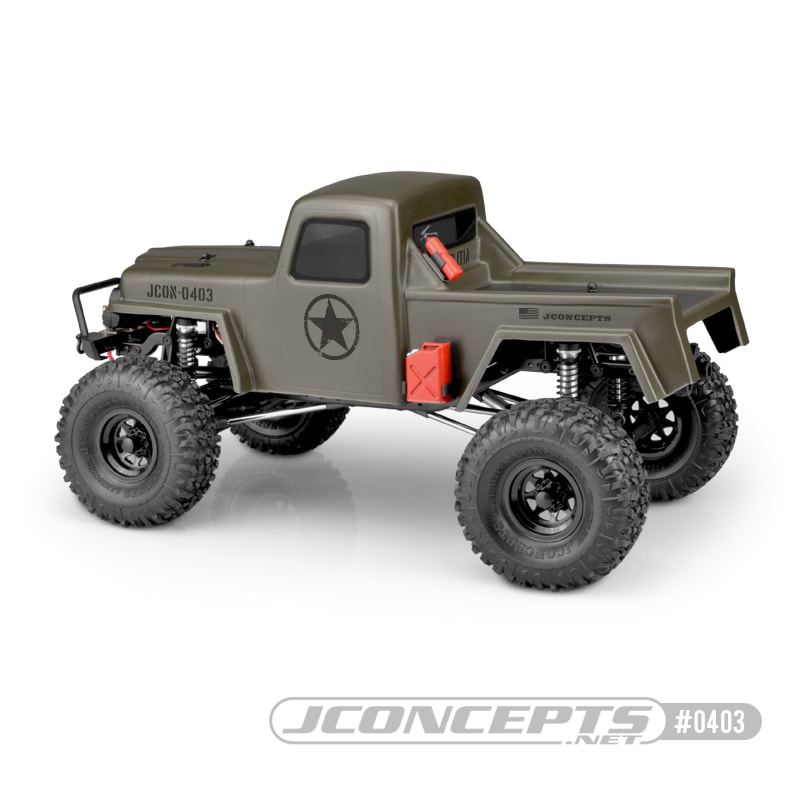 This body is designed to fit models such as the Traxxas TRX-4 Sport and Element RC Enduro and includes pre-applied overspray film, window masks, and a decal sheet.
Priced at $34.00, the Creep is available for purchase directly from JConcepts as well through their dealers. Visit jconcepts.net to learn more about this R/C crawler body option.
Image credit: JConcepts