The team at RC4WD has been hard at work on a variety of accessories for the Traxxas TRX-4 Ford Bronco. If you're looking to give your truck an ultra-realistic look, then these parts are not to be missed.
For those of you looking for simple visual improvements, RC4WD is offering an array of decals and metal emblems to mimic the brand markings found on the 1:1 Bronco. Three decal packs are available, along with metal front, side, and rear Bronco and Ford logo emblems.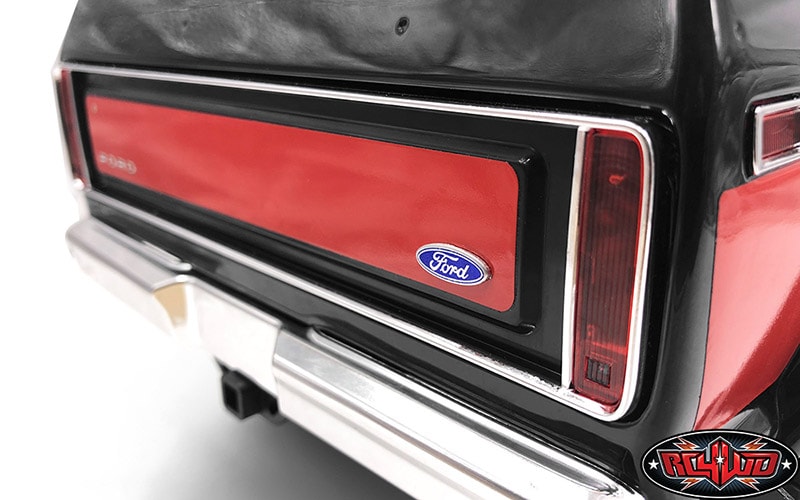 Adding a splash of color to the underside of this rig is easy with an aluminum differential cover. With three colors to choose from (silver, red, or gray), you can add subtle refinement to the axles of your trail truck.
If nighttime trail driving is what you love to do, there is a set of headlight bezels that can be added to the front fenders to allow for easy LED mounting.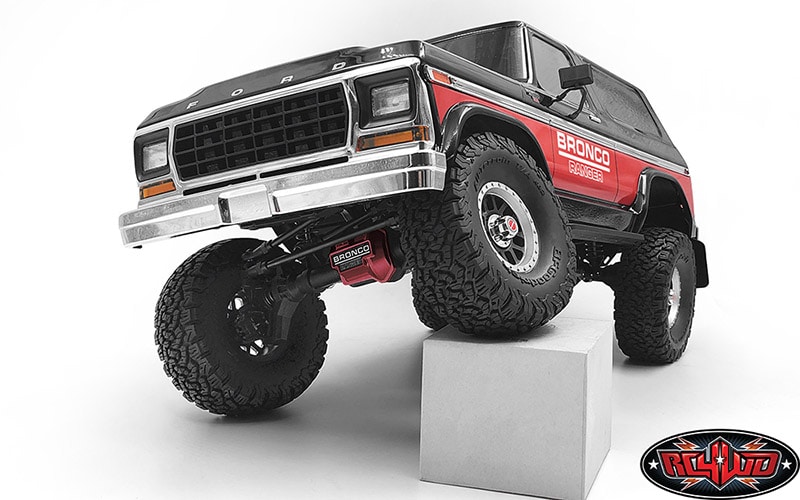 Other scale accessories include rear mudflaps, rear quarter panel diamond plates, and rear side window guards and frames.
The RC4WD Traxxas TRX-4 Ford Bronco Accessory Lineup:
By themselves or grouped together, these accessories add instant detail and realism to the TRX-4 Bronco. For complete details on these items, visit rc4wd.com.
Image credit: RC4WD