The R/C rumor mill was working overtime a few weeks ago when it was revealed that Traxxas would be releasing a selection of new and updated models. That release time has arrived and the results are huge…litterally.
The company that helped kick-start the short course truck scene a number of years ago has turned their eye to the world of desert racing. The new, 1/7-scale Traxxas Unlimited Desert Racer is not only massive in size, but it also packs a powerful punch.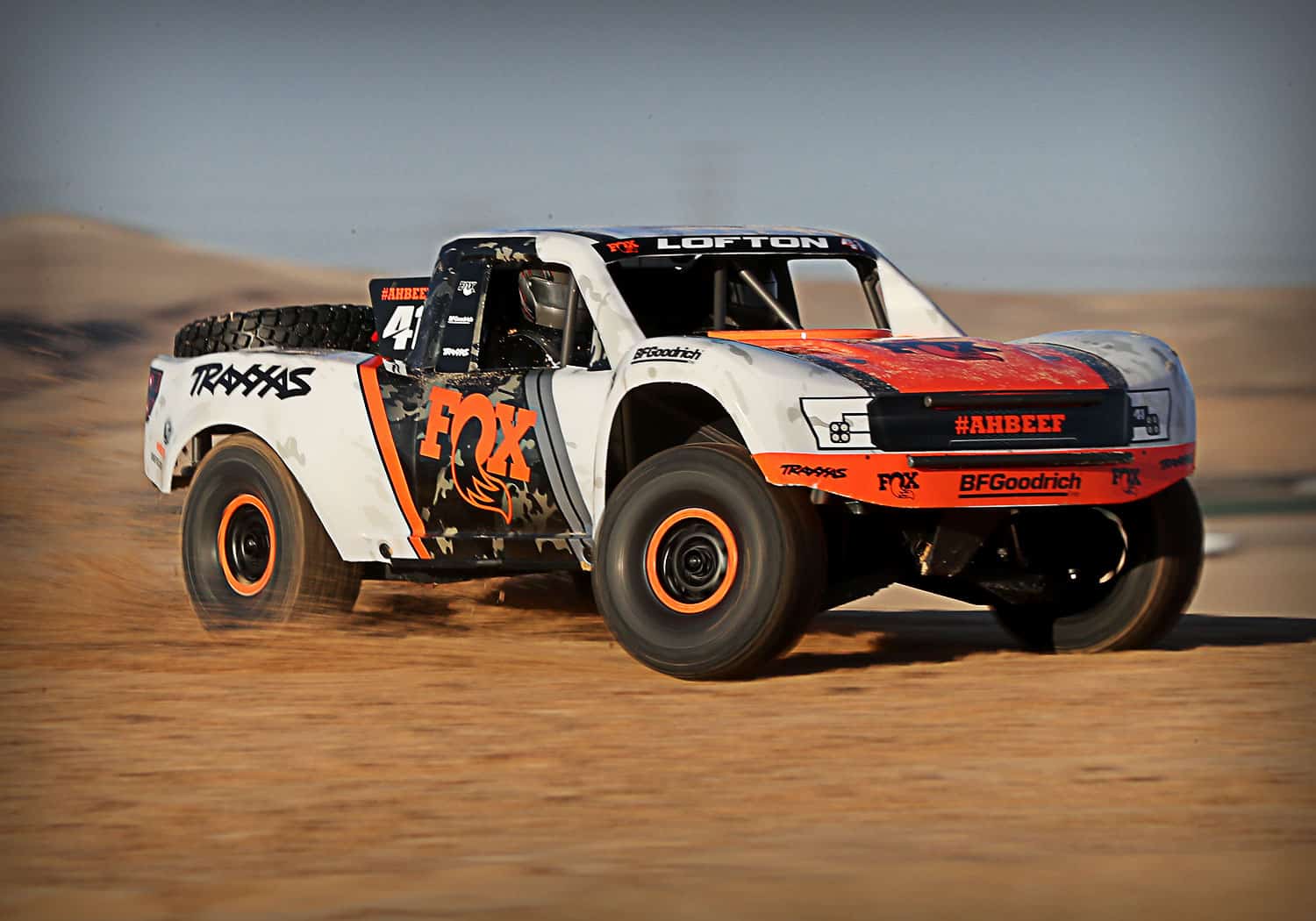 At just shy of 30″ long (27.32″) and with a width of 13.57″, this truck will need room to roam. Not intended for driving around your front yard (unless you live on a ranch), the Unlimited Desert Racer looks at home floating over sandy dunes and tearing over off-road terrain.
Looking at its electronics, this truck is powered by a 2200kV brushless motor with support from a Velineon VLX-6s ESC. That means this beast is capable of handling a 6S LiPo battery pack, which is probably what you'd need to wring out its full level of performance.
A waterproof/water-resistant metal gear servo and waterproof-enclosed receiver take the worry out of driving this desert machine in wet conditions. Also supplied with this ready-to-run (RTR) machine is a Traxxas TQi 2.4GHz radio system with built-in telemetry.
While the technical details look appealing, the real eye-catching aspect of the Unlimited Desert Racer are the scale details which are built in. Two body styles/options are available, each with their own subtle molding and design differences. The graphics packages on both of these trucks are modeled after Justin Lofton and Justin Matney's 1:1 racing machines.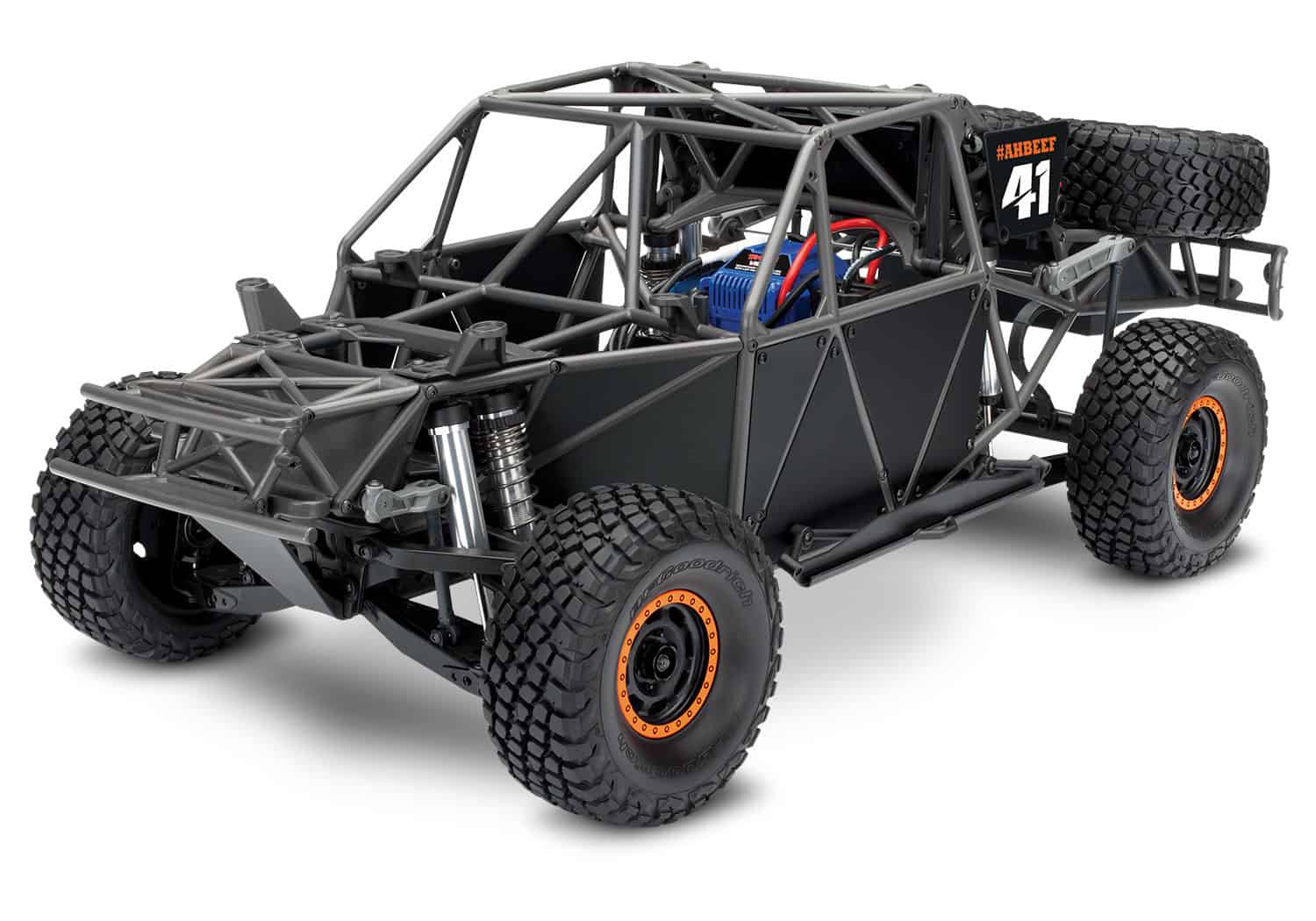 Looking beyond the body, you'll find realistic details such as a full tube rollcage, side plates, detailed interior and two functioning spare tires. Watching the footage of it tackling sandy outdoor terrain, I had to remind myself that I was watching a 1/7-scale vehicle and not a 1:1 machine.
Priced at $799.99, the Traxxas Unliited Desert Racer will be available for purchase in March 2018. Learn more about this new larger-scale model at traxxas.com.
Image credit: Traxxas