I was just thinking back to the last time we had heard any "major" news from Traxxas in the radio-controlled world and I had to think back quite a while to the last major rollout from this hobby powerhouse. No sooner did that thought pop into my head, Traxxas released a few new goodies. Trailing their Traxxas Stability Management system, two new monster truck options have been revealed, and they're…unique.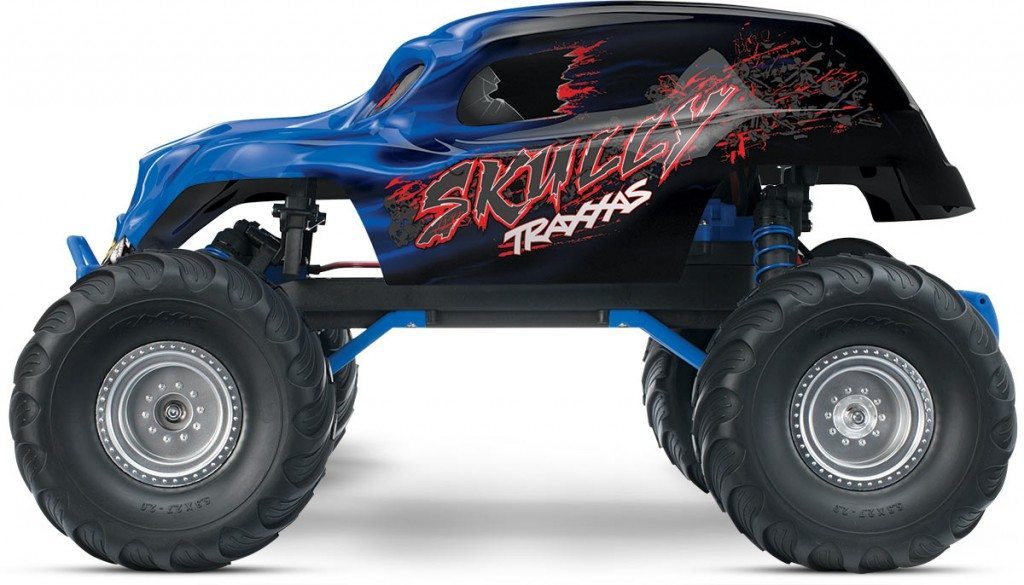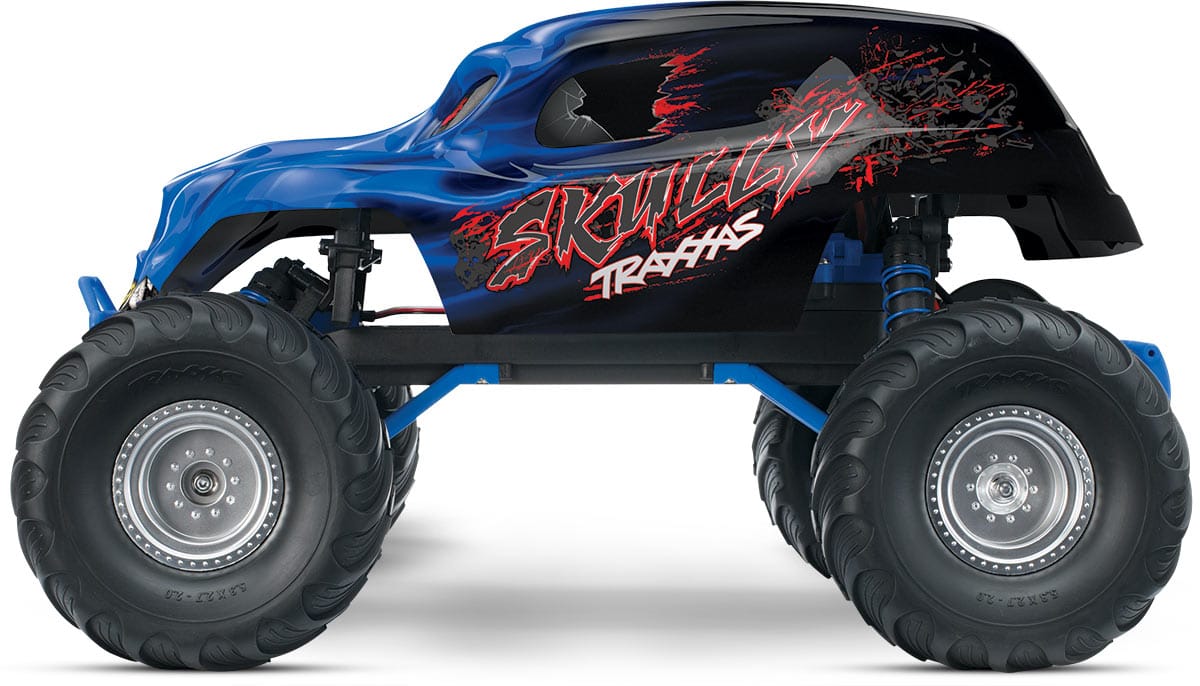 Utilizing their Stampede chassis/platform, Traxxas has birthed Skully and Craniac. If you give a quick glance at these two machines, you'll probably end up doing a double-take. That's what I did, in-fact, I may have done a triple-take and a slight head tilt after checking these new machines out.  While the frame on which they're built is, by now, tried-and-true and close to bulletproof, the characteristics of the bodies are one-of-a-kind.  With the Monster Jam models disappearing from the Traxxas lineup, these two are taking a stab at being adequate replacements.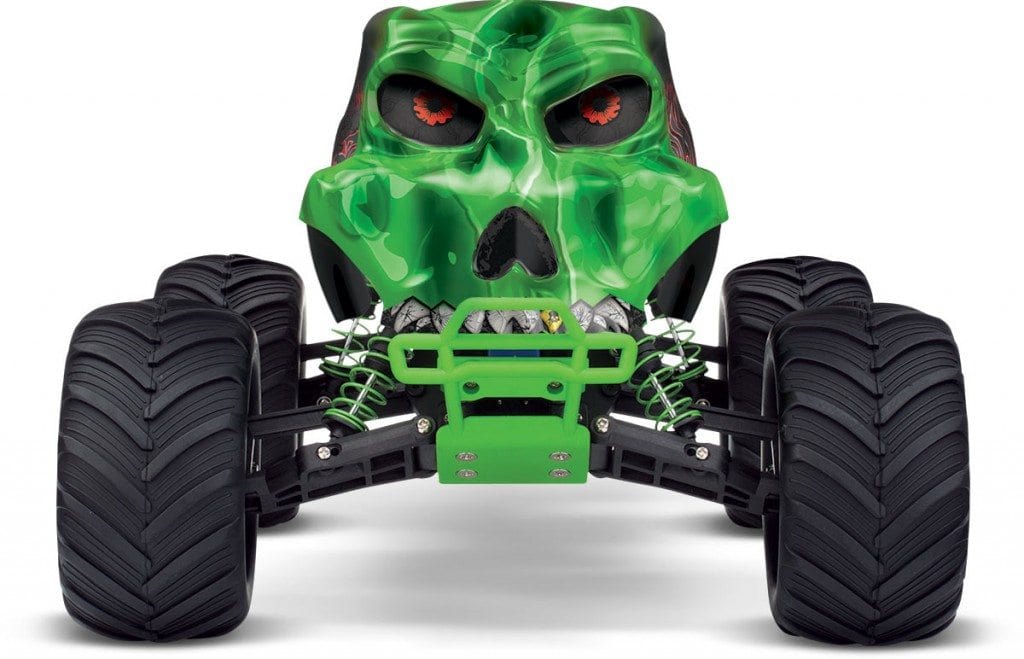 Along with the usual features that you'll find in an entry-level Traxxas model (waterproof electronics, 2.4GHz radio system, sturdy plastic components, brushed motor) there are two new features that have been highlighted in this vehicles release:
4-amp DC fast charger

NEW!

 Traxxas iD-Equipped 7-cell Power Cell NiMH battery
At $249.95, this might make for a great vehicle for a young hobbyist, or even the seasoned vet that has an appreciation for unique and odd styling.  Regardless, this looks like a decent amount of vehicle for the money, and slides into the Traxxas lineup quite well (alongside their other Stampede-based trucks).
Features:
TQ™ 2.4GHz radio system
Traxxas 4-amp Fast Charger
Traxxas iD-Equipped 7-cell Power Cell NiMH battery
Waterproof electronics all-weather, all-season R/C excitement
Watertight receiver box and 3 channel TQ receiver
Titan® 12-Turn 550 modified motor
Waterproof XL-5 electronic speed control
Black composite parts
Included optional 23-tooth pinion gear
Revo®-Spec Torque-Control™ slipper clutch
Talon 2.8″ tires with foam inserts pre-glued on mirror-chrome All-Star™ wheels
Powder coated colored springs
Learn more about Skully and Craniac at Traxxas.com
Check out the other Stampede models from Traxxas:
Image credit: Traxxas