The 1:1 automotive world and the R/C landscape intertwine in more ways than one. Chances are, your love of radio-controlled cars and trucks stems from a love of real-world vehicles. Traxxas has set up shop at SEMA 2017 in Las Vegas to provide a glimpse into the not so distant future, teasing some new models and components for 2018.
Traxxas TRX-4 1979 Ford Bronco Body Kit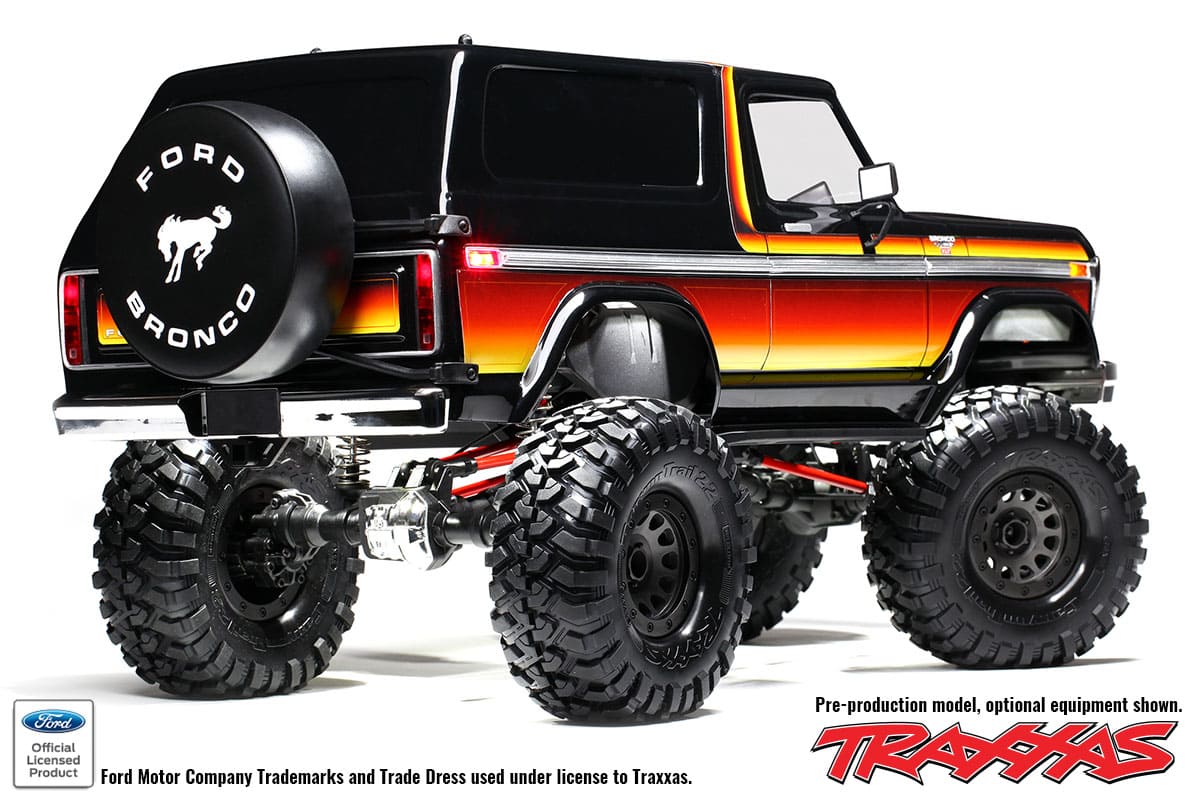 The first item on the list is a stunning replica of a 1979 Ford Bronco. Designed for their TRX-4 R/C scaler, this body kit is a licensed 1/10-scale reproduction of the popular on-and-off-roader and from the studio and display images, it looks absolutely breathtaking.
A Traxxas TRX-4 Builder's Kit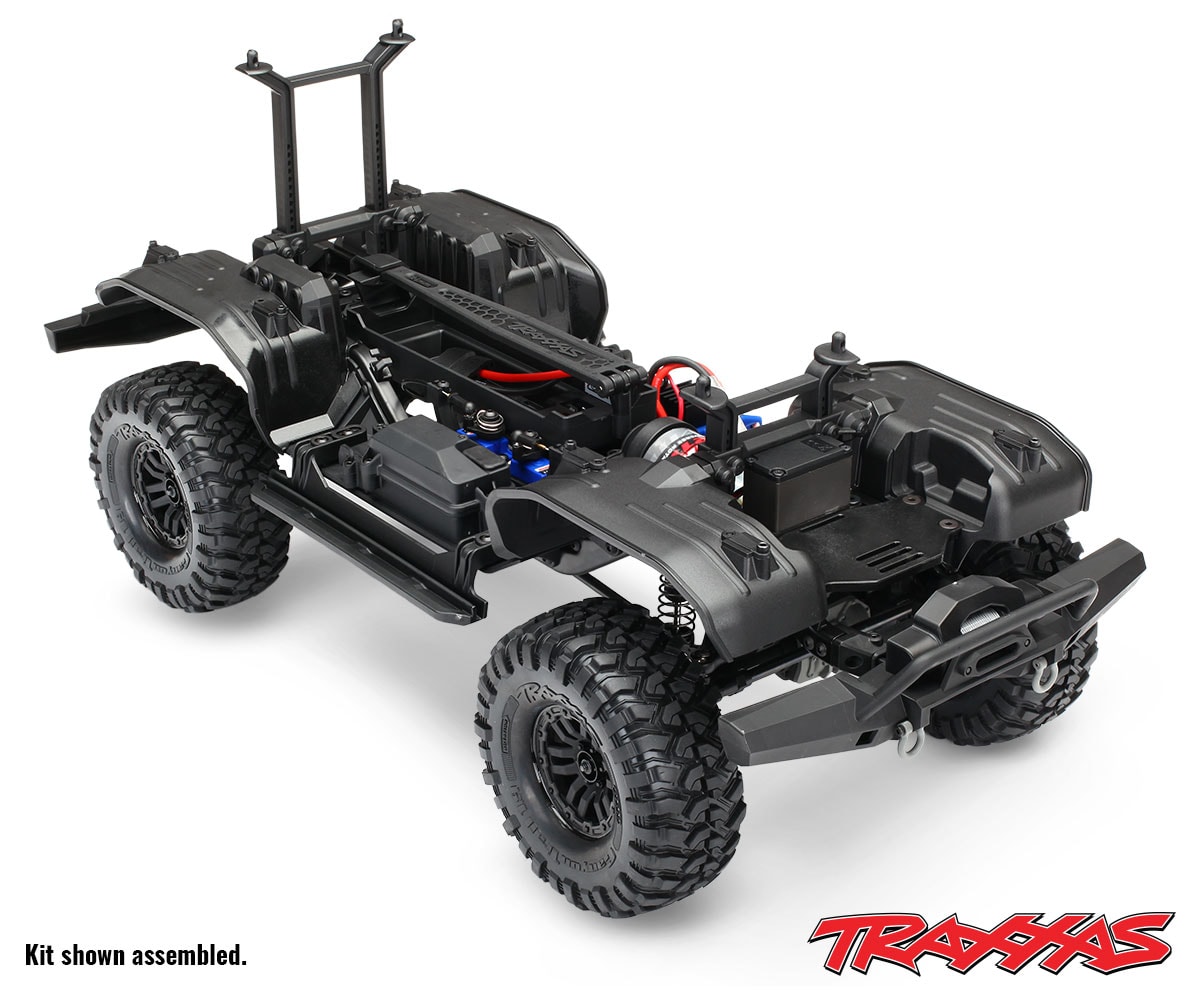 As the TRX-4 RTR was their first radio-controlled "scaler", Traxxas will be taking on another first in 2018 with the introduction of an unassembled TRX-4 kit. This bodiless builder option is stated to be easy to assemble, with certain components coming pre-built from the factory. If you're a fan of Traxxas and want to experience the thrill of piecing together your own off-road rig, this option might be right up your alley.
Method Race Wheels in 1.9" and 2.2" sizes, plus 2.2" Canyon Tires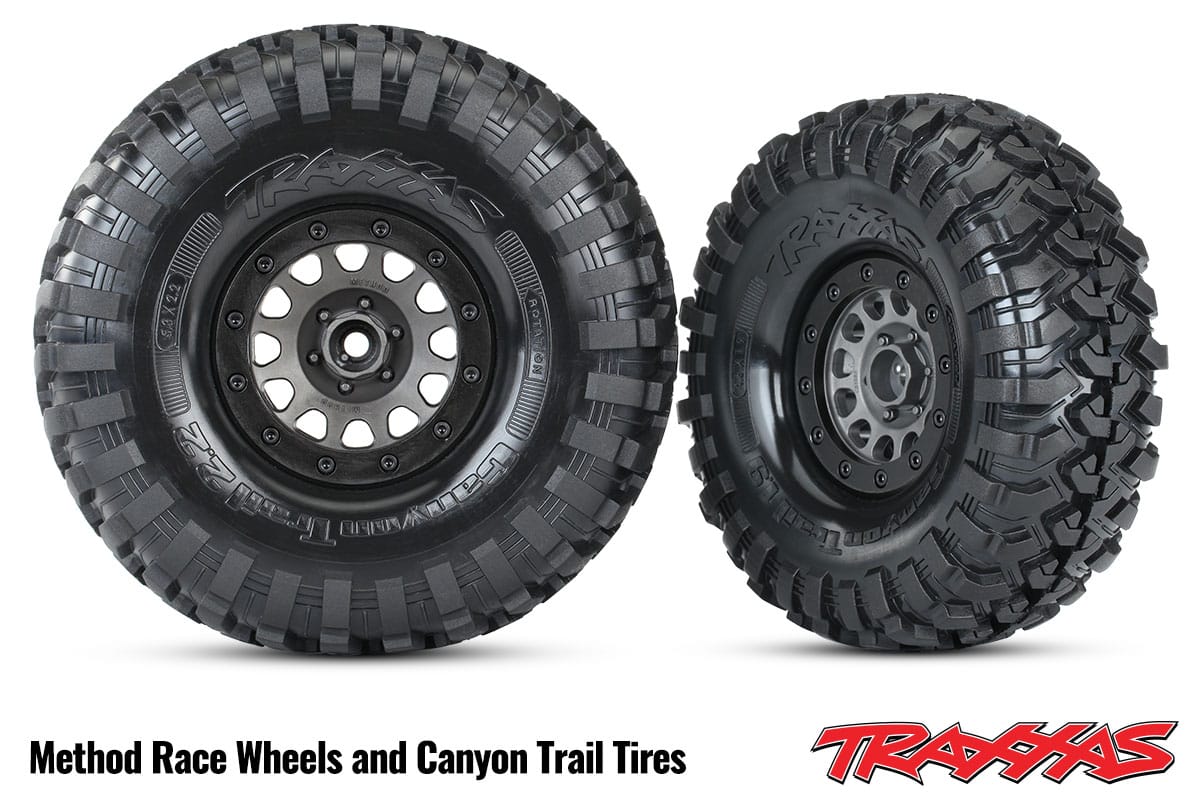 Adding more realism to their scale game, Traxxas has announced two sets of Method Race Wheel replicas, which will be available in 1.9" and 2.2" sizes. Also on the wheel and tire rack are new 2.2" Canyon tires which compliment the new, larger Method wheels.
A Long Arm Lift Kit for the TRX-4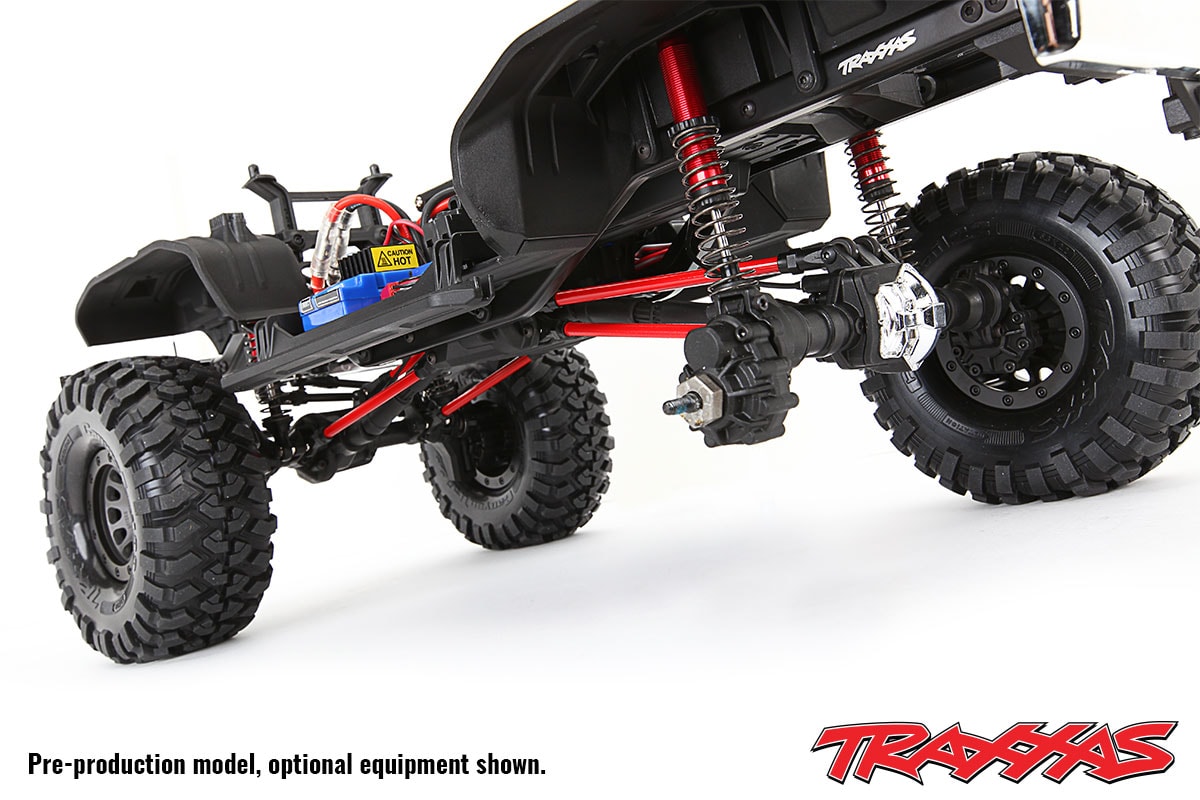 If you long to maximize the crawling performance of your TRX-4, a new lift kit will become available in 2018. Combined with the portal axles of this 1/10 rig, the kit will include new suspension links, longer springs, longer driveshafts and an updated servo mount. With this kit installed, you can take on the tough terrain without breaking a sweat.
Aluminum Accessories for the TRX-4 and the 4-Tec 2.0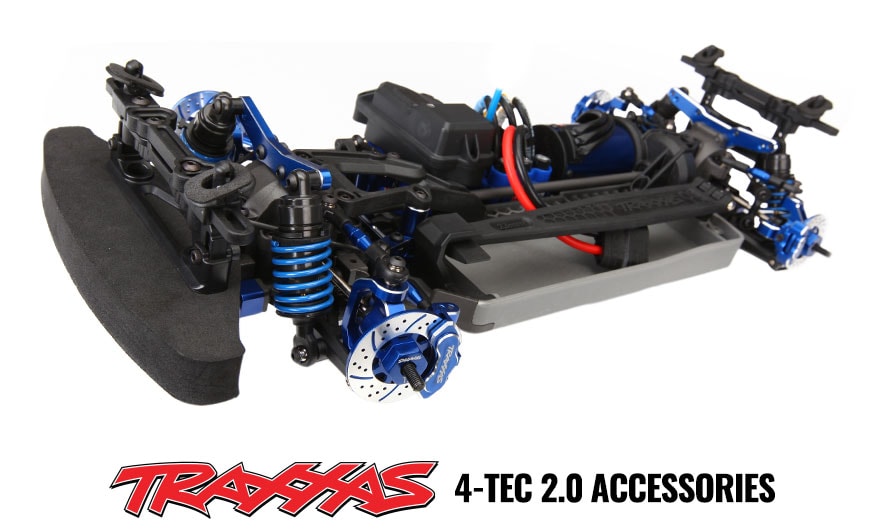 Rounding out their SEMA announcements are aluminum accessories for the on-road 4-Tec 2.0 and the previously-mentioned TRX-4. Not only do these new parts look sharp, but they bring with them improved durability and strength if you choose to push your R/C machines to the limit.
With these announcements, it looks like the upcoming year will be an exciting one for fans of Traxxas, and the R/C hobby. Hang on and enjoy the ride!
Image credit: Traxxas