Four-wheeled power at a lower price.
Traxxas has added a new Slash model to their lineup that's aimed at providing fun and performance at a lower cost. The Slash 4×4 packs in everything you'd find in their 2WD version but adds the benefit of four-wheel drive.
Powered by a brushed Titan 12T, 550-size motor, and XL-5 ESC, the Slash 4×4 can put out steady, solid power and tackle a wide array of terrain types. From the backyard to the track, this new short course truck (SCT) offering would be an excellent option for those new to the hobby.
Waterproof electronics can be found throughout this model, meaning the fun doesn't need to stop when wet weather appears. Two body and wheel color combinations are available on this Slash model (orange/red/black and green/blue/black), each with eye-catching graphics.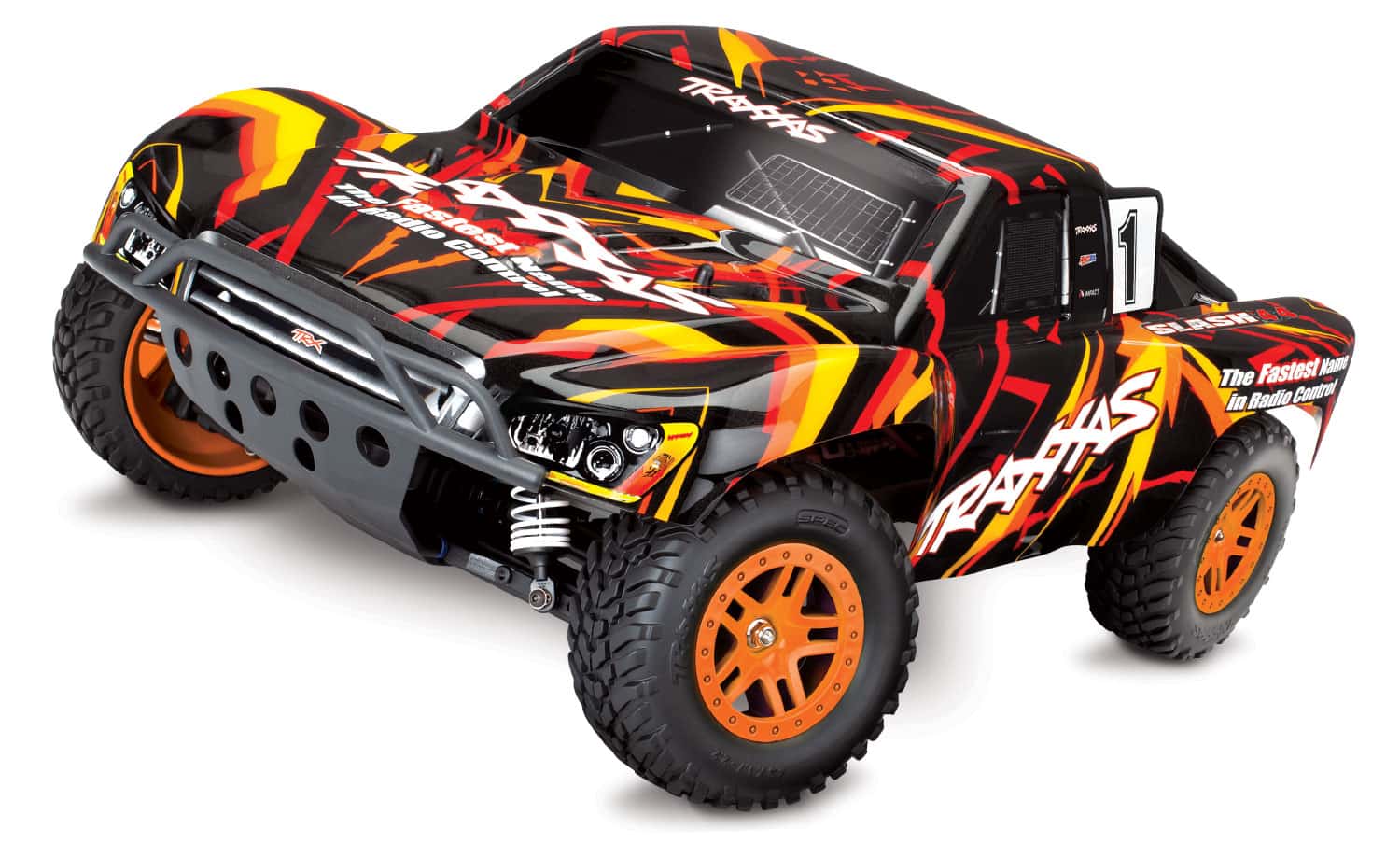 This model is ready-to-run (RTR) right out of the box, and includes 2-channel TQ radio system (2.4GHz), a 4-amp DC Peak fast charger, and a 7-cell NiMh battery pack.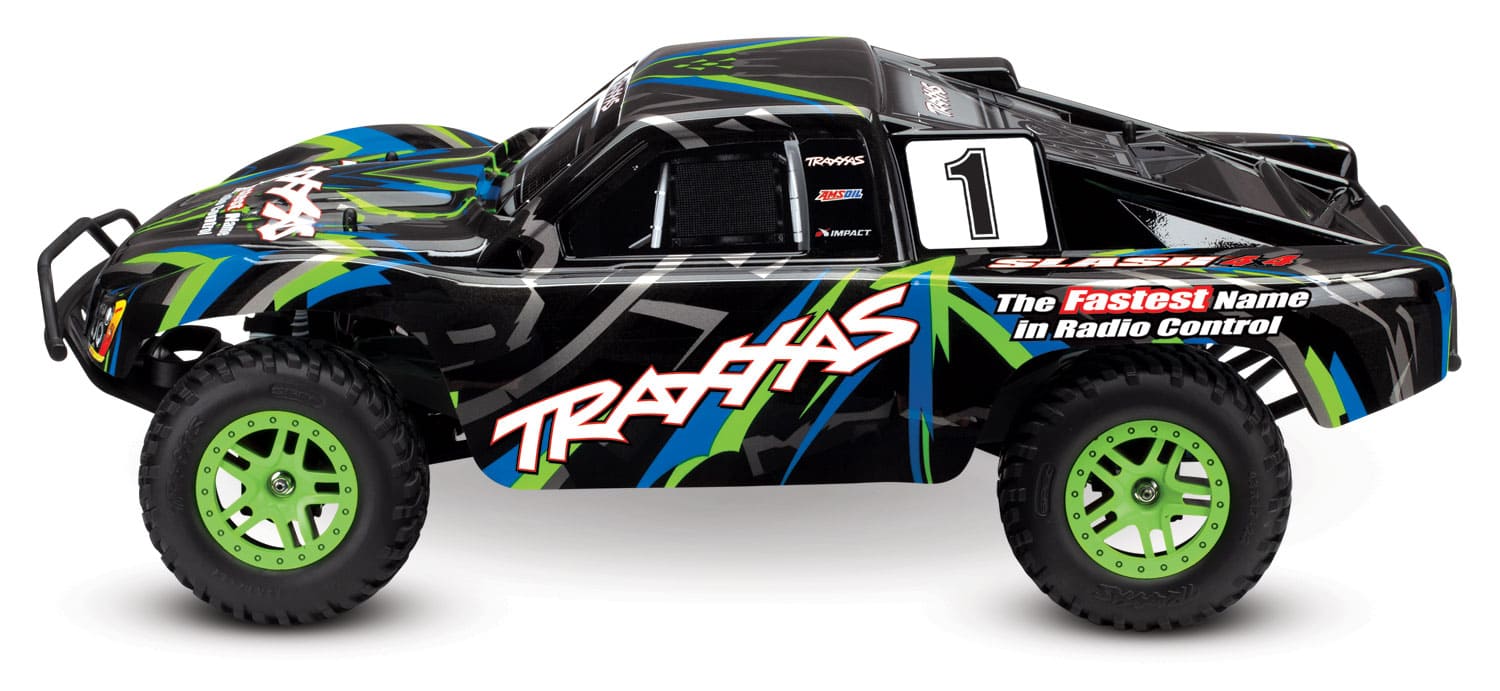 Traxxas Slash 4×4 Specs:
Length: 22.36 Inches (568mm)
Front Track: 11.65 Inches (296mm)
Rear Track: 11.65 Inches (296mm)
Center Ground Clearance: 2.83 Inches (72mm)
Weight: 5.86lbs (2.66kg)
Height (overall): 7.60 Inches (193mm)
Wheelbase: 12.75 Inches (324mm)
Shock Length: Long (front), XXLong (rear)
Tires: Traxxas 2.2″ Pre-Glued with Foam Inserts
Tire Diameter: 4.31 Inches (109.5mm) (front and rear)
Wheels (front/rear): 2.2″ Split-Spoke, Green or Orange Beadlock
Wheel Diameter: 2.2 Inches (56mm) Outer
3.0 Inches (76mm) Inner
Speed Control Type: XL-5™ Electronic Speed Control
Motor (electric): Titan® 12T 500 (12-turn)
Overall Drive Ratio: 19.23 (stock, out-of-box)
Differential Type: Hardened Steel Bevel, Sealed, Limited Slip
Gear Pitch: 32
Chassis Structure/Material: Molded Tub / Nylon Composite
Drive System: Shaft-Driven, Direct Drive 4WD
Steering: Dual-Bellcrank with Integrated Servo Saver
Radio System: TQ™ 2.4GHz (2-channel)
Priced at $319.99, the Traxxas Slash 4×4 will be available online and at your local Traxxas dealer. Visit traxxas.com for additional details about this model.
Image credit: Traxxas