I love finding out what a radio-controlled vehicle can do right out of the box. Whether it's a car or truck, there's nothing better than unboxing a brand-new R/C machine and taking it out on a maiden voyage. Well, maybe there is something better… Cheap mods.
Inexpensive modifications that you can apply to a vehicle in a short amount of time are great. For one, they don't cost you any money, so your hobby budget is safe. Plus, there are several updates that you can do which are easily reversible, should you want to return your R/C machine to truck box-stock form.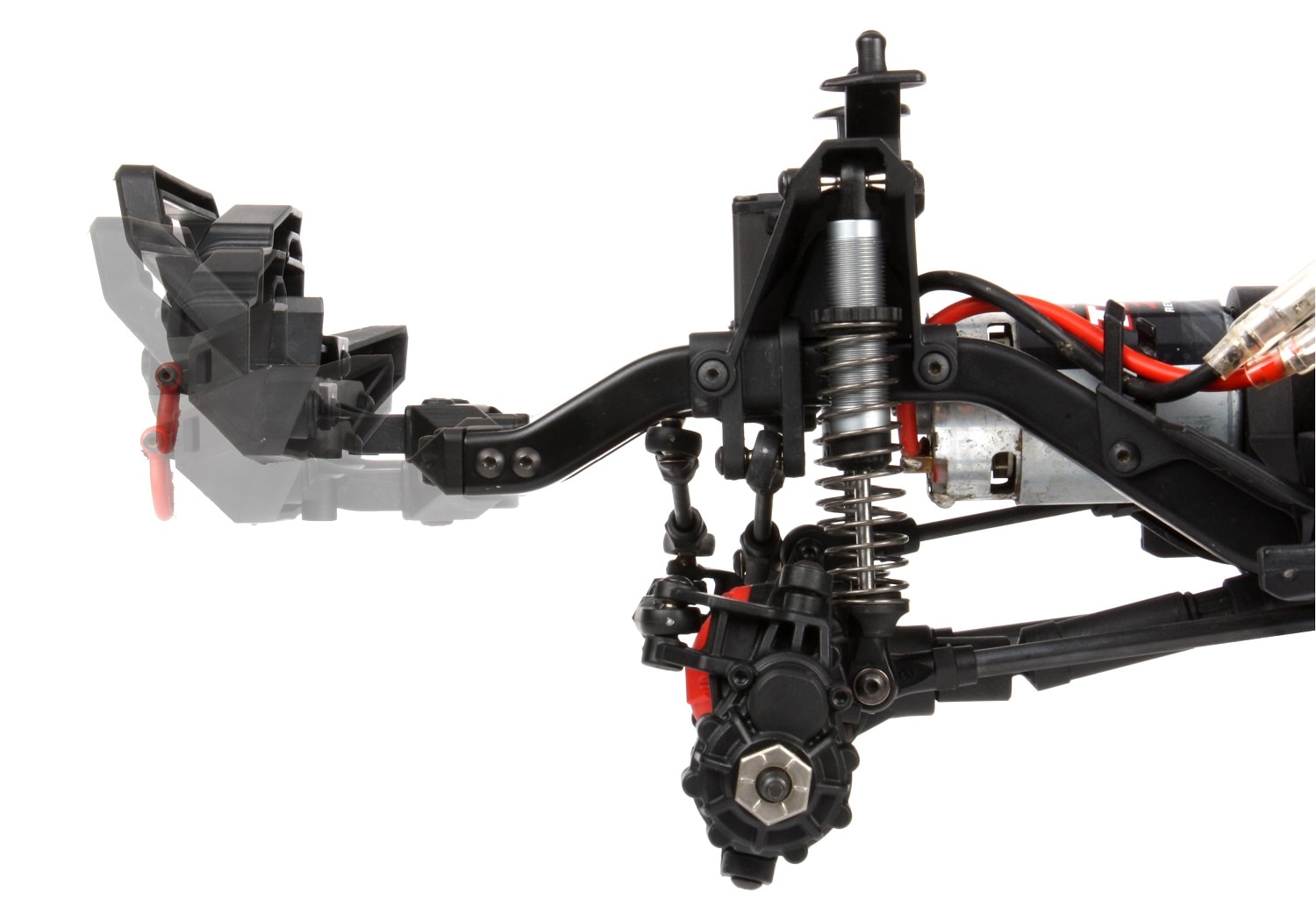 Traxxas has shared some super-simple mods for their TRX-4 Sport, a trail rig that I've loved from the moment I first drove it. If you're looking to squeeze additional crawling performance out of your Sport, these tips should help you tweak your truck with better approach angles and stability.
Traxxas TRX-4 Comp-ready Modification Highlights:
Raising the bumpers (front and rear) and rock sliders
Trimming the TRX-4 Sport body
Weight distribution through battery placement options
Adding weight to the wheels
Swapping out the body and/or accessorizing
Since most of these upgrades involve modifying existing hardware and components, you shouldn't need to pour much money into adjusting your TRX-4 Sport. However, if you're looking for even more upgrade and customization options for this rig, check out my list of hop-ups and accessories for the TRX-4 lineup.
To learn more about these Traxxas TRX-4 Sport modifications, visit traxxas.com.
Image credit: Traxxas