The 4-Tec 2.0 from Traxxas is an enticing platform if you want to combine raw speed with handling performance and durability. If you want to bring a touch of class to your R/C road machine, check out these new Cadillac CTS-V bodies that Traxxas has introduced.
Made from durable polycarbonate, these new bodies feature all of the styling and detail that you'd find on the 1:1 Cadillac CTS-V sedan. Two painted body options are available (blue and silver) and come complete with pre-applied decals, side mirrors, and rear spoiler. A body mount is also included, ensuring quick, seamless setup and mounting.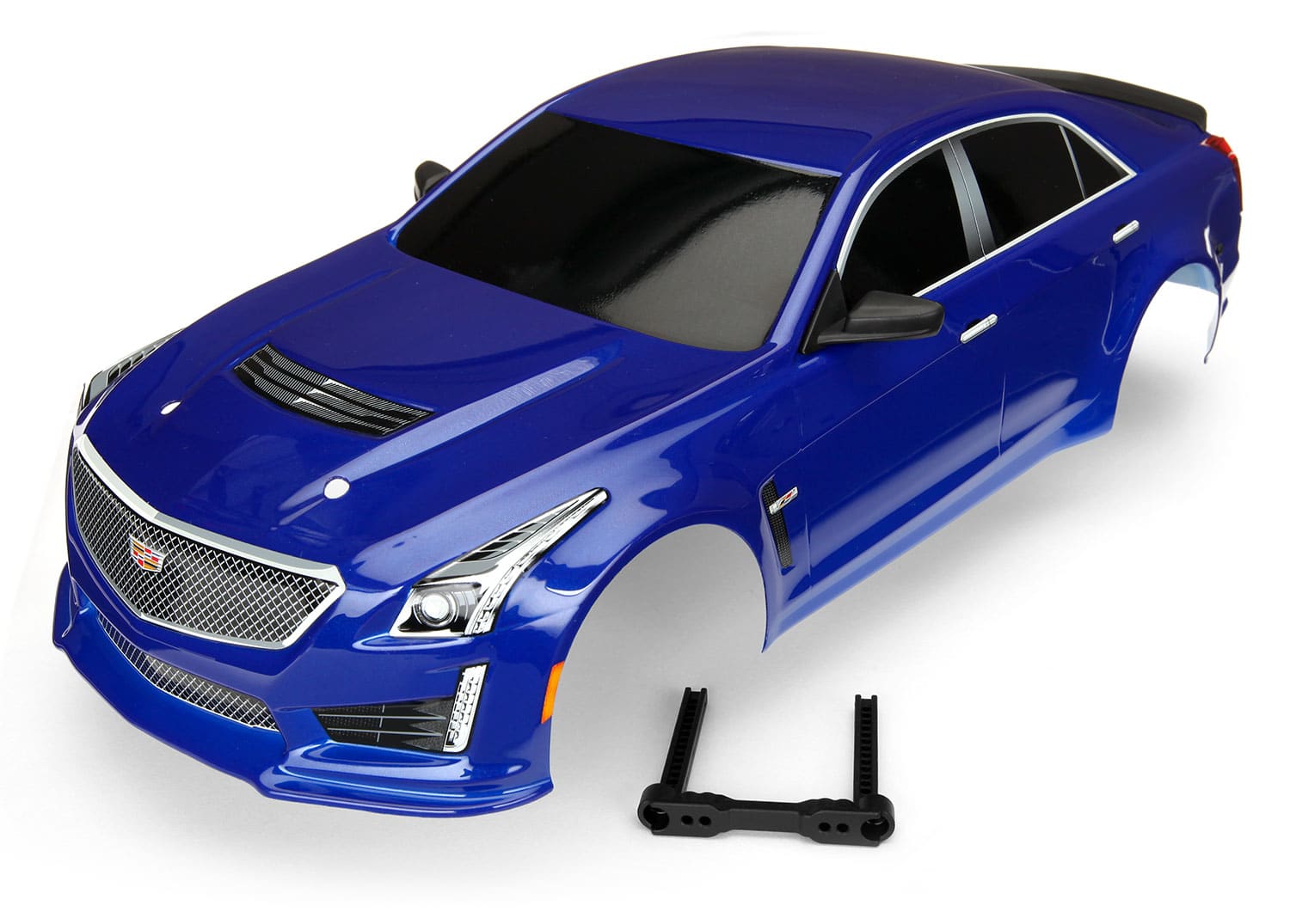 If you prefer to design your own custom ride, a clear body option is also available. This body set includes overspray film, window masks, a decal sheet, as well as body accessories (side mirrors and spoiler).
Traxxas Cadillac CTS-V Body Options for the 4-Tec 2.0: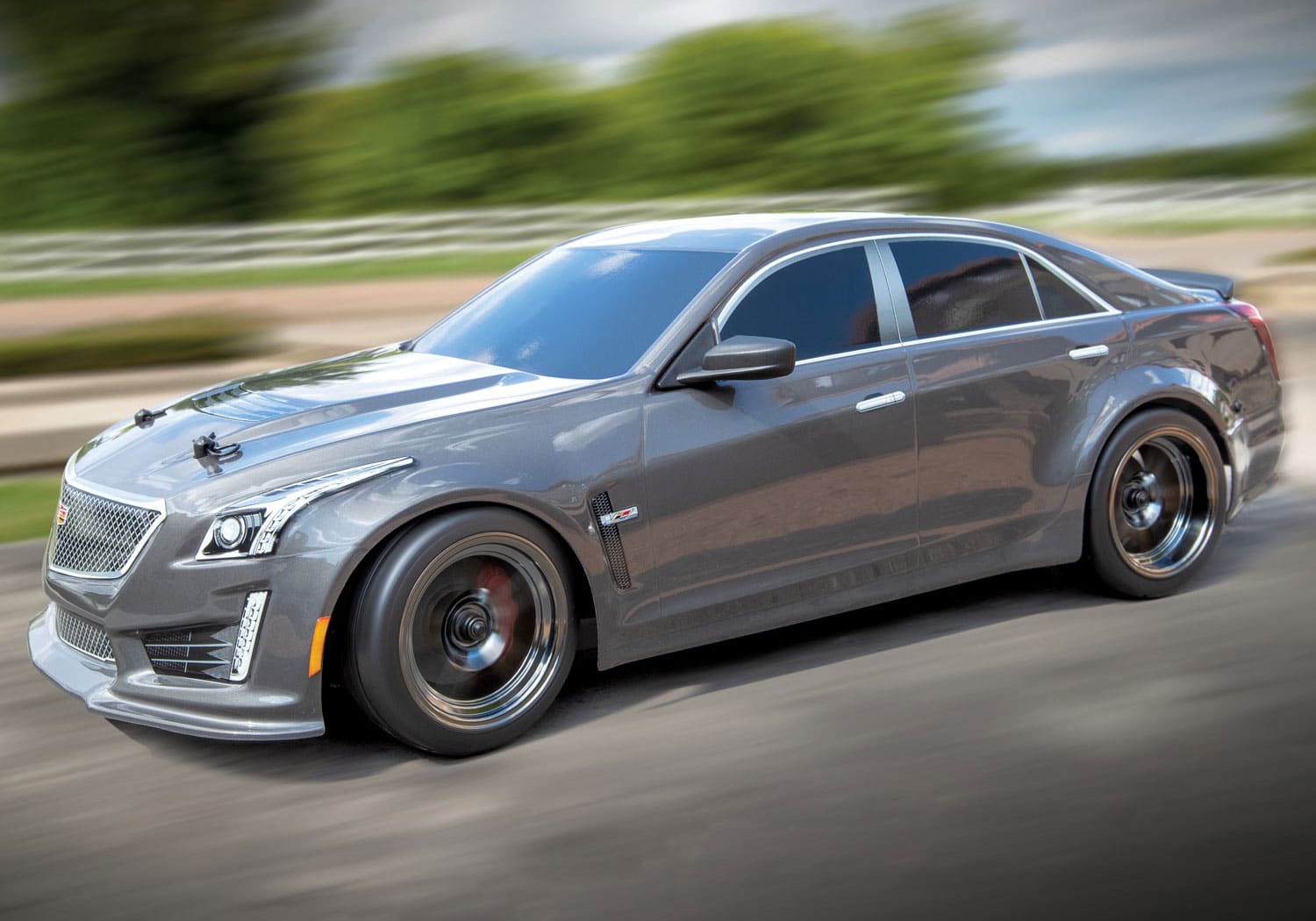 Visit traxxas.com to learn more about each of these new body options for the Traxxas 4-Tec 2.0.
Image credit: Traxxas