Traxxas has introduced a new chassis upgrade item for improving the rigidity and durability of your Slash 4×4 or Rustler 4×4. Made from durable aluminum, this lightweight brace can help reinforce your chassis and keep everything intact during extreme bashing sessions.
Running the length of the chassis, this brace sits above the internal components, adding structural strength to your radio-controlled truck.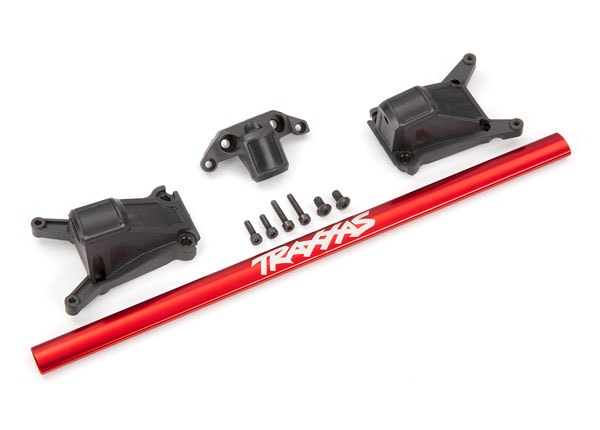 Available in four anodized aluminum finishes (orange, green, red, or blue), you can match or clash with other colored internal parts on your machine, making it a true one-of-a-kind vehicle.
Priced at $24.99, the Traxxas Heavy-Duty Chassis Brace is available online (traxxas.com) and through your favorite Traxxas dealer. Visit the Traxxas website to learn more about this Slash 4×4 and Rustler 4×4 chassis upgrade.
Image credit: Traxxas