If you're starting your wish lists for the 2017 holiday season, this new release from Traxxas might find its way near the top. After rolling out a modern Bigfoot monster truck model last year, the Texas-based R/C vehicle brand is heading down memory lane by introducing a classic, Bigfoot #1  ready-to-run (RTR) model to their lineup.
As with the previous Bigfoot model, this new entry is based on the popular, well-established Stampede platform. Running on a Titan 12T brushed motor, the 2-wheel drive Bigfoot #1 features large monster truck tires, waterproof electronics, and a 2.4 radio system. While those details are nice, it's what's sitting on top of those components that's sure to draw attention.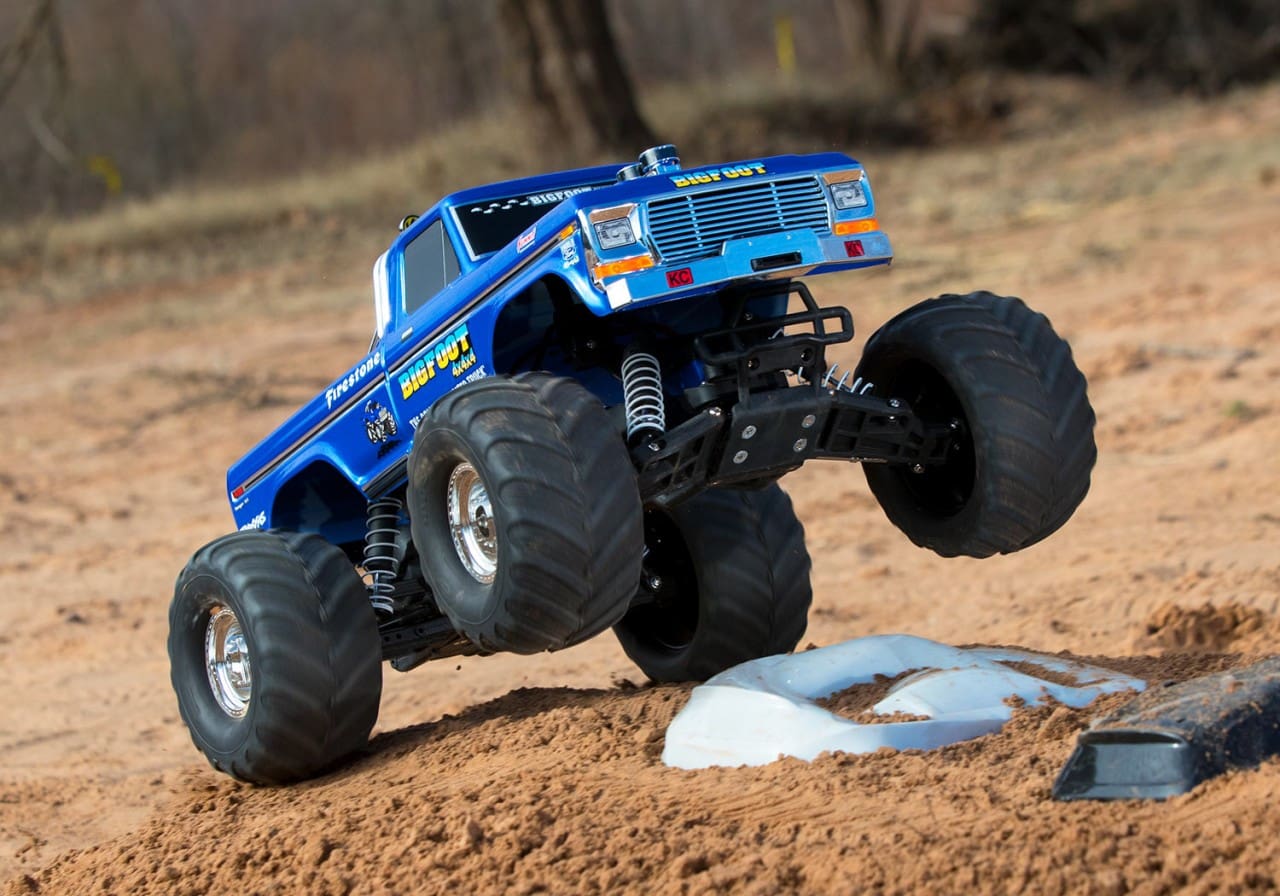 A stunning replica of the original Bigfoot monster truck, made of extra-thick Lexan, includes both molded and attached details that remain true to this original dream machine.
Chrome accents highlight this brilliant blue body, with a gleaming rollbar, bumpers, and exposed dual-carb manifold look as good on this 1/10-scale model as they did on the 1:1 version.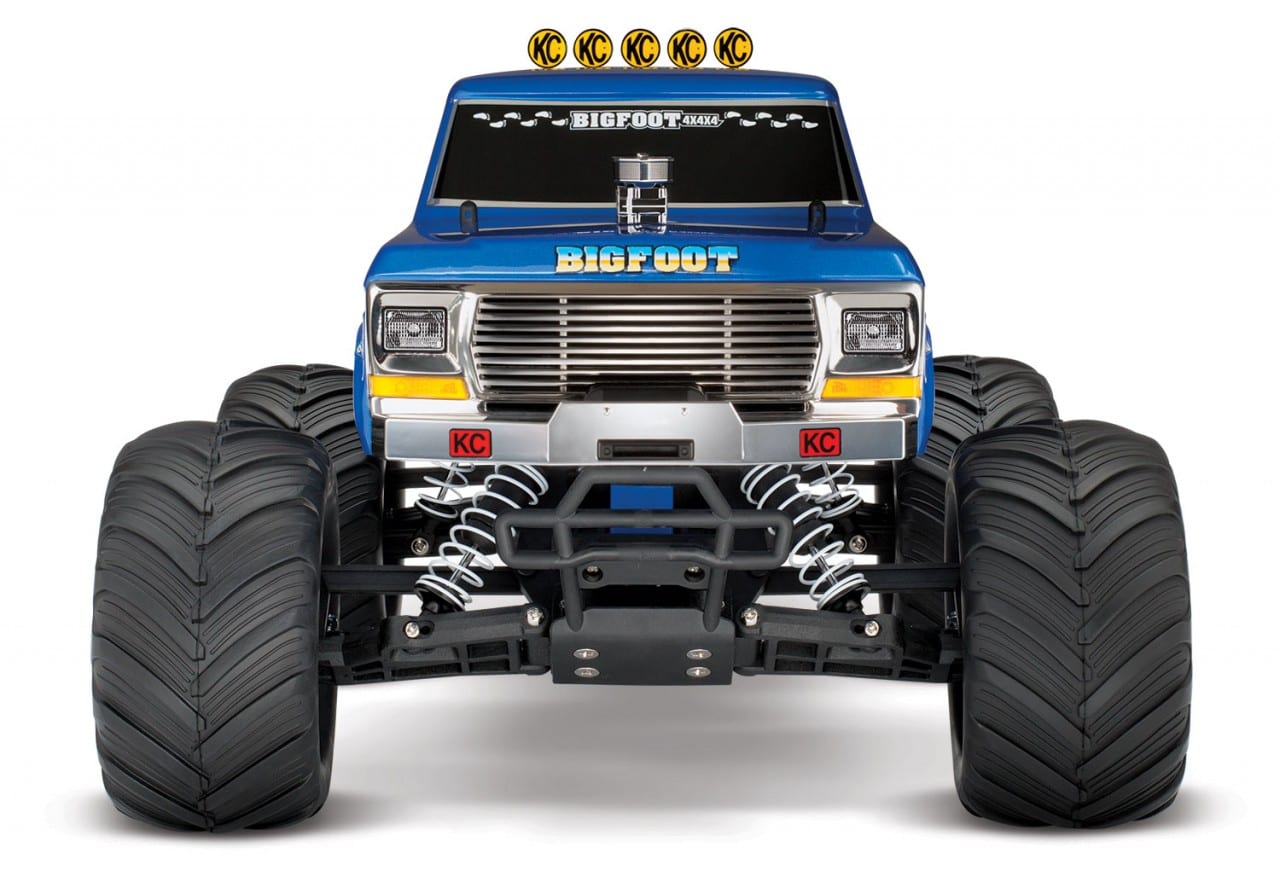 As with other Traxxas models, the chassis and body are designed to take just about anything you can throw at them.
Traxxas Bigfoot #1 Specifications
Length: 16.25″ (413mm)

Front Track: 12.75″ (324mm)

Rear Track: 12.75″ (324mm)

Weight: 65.3oz (1.85 kg)

Height (overall): 9.5″ (241mm)

Wheelbase: 10.63″ (270mm)

Motor (electric): Titan® 12T 550 (12-Turn)

Steering Servo: #2056 High Torque Waterproof

Transmitter: TQ 2.4GHz Radio

Receiver: #6519 3-Channel Micro

Gear Ratio (internal): 2.72 (final drive: 12.34)

Differential Type: Planetary

Gear Pitch: 48-Pitch

Transmission:

Magnum 272™
Priced at $245.95, the Traxxas Bigfoot #1 will be available soon, so be sure to check your local hobby shop and traxxas.com for details.
Image credit: Traxxas