To coincide with their sponsorship of Valentino Rossi during the 2018 Monza Rally Show, Traxxas has released a special edition of their 1/10-scale Ford Fiesta ST Rally which replicates the look of the 1:1 VT46 rally racer. Based on the Traxxas Slash, this rally car features a low center-of-gravity chassis, all-wheel drive, and is powered by a Titan 12T, 550-size brushed motor.
While the performance of this model is stout, the real appeal of the VT46 edition is the attention-grabbing black and green paint scheme that adorns its polycarbonate body. For fans of rallycross racing, especially fans of Valentino Rossi, this should be a top item on many wishlists.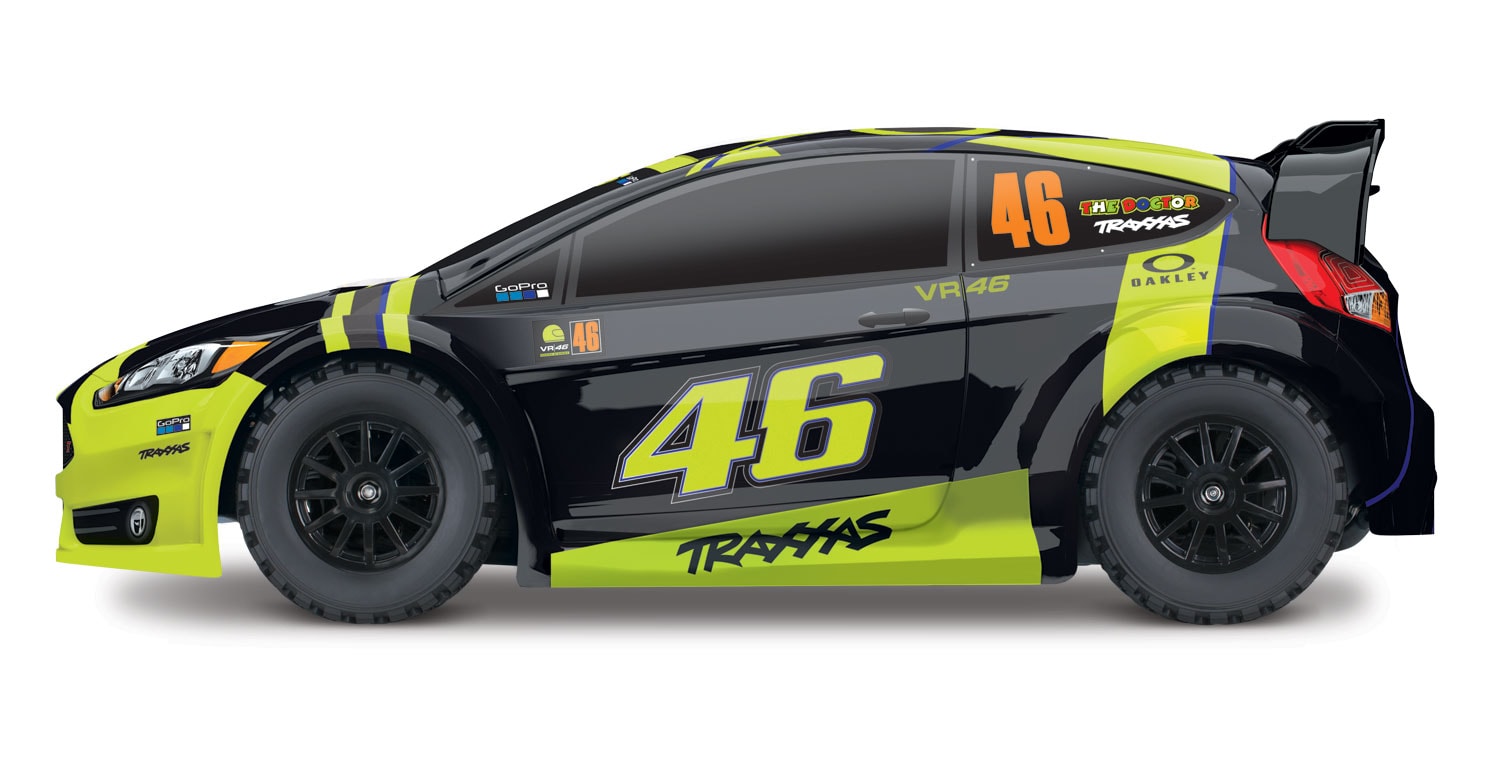 Priced at $299.99, the Traxxas Ford Fiesta ST Rally: Valentino Rossi Edition can be found online and at local Traxxas dealers. Visit traxxas.com to learn more about this R/C rally car.
Image credit: Traxxas