A little over six years ago, moments before I pulled a Traxxas Slash 4×4 off the shelf of my local hobby shop, another Traxxas machine caught my eye. It was the Rustler. A 2-wheel drive, entry-level, bare-bones basic R/C machine. Ultimately, the Slash 4×4 won my heart, but I still hold the Rustler (and its stablemate the Bandit) in high regard.
If you're looking for a radio-controlled machine that looks fun and won't bash your budget, you can't go wrong with either the Traxxas Bandit or the Traxxas Rustler. These two vehicles are modest in specs, but they're both durable and highly fun.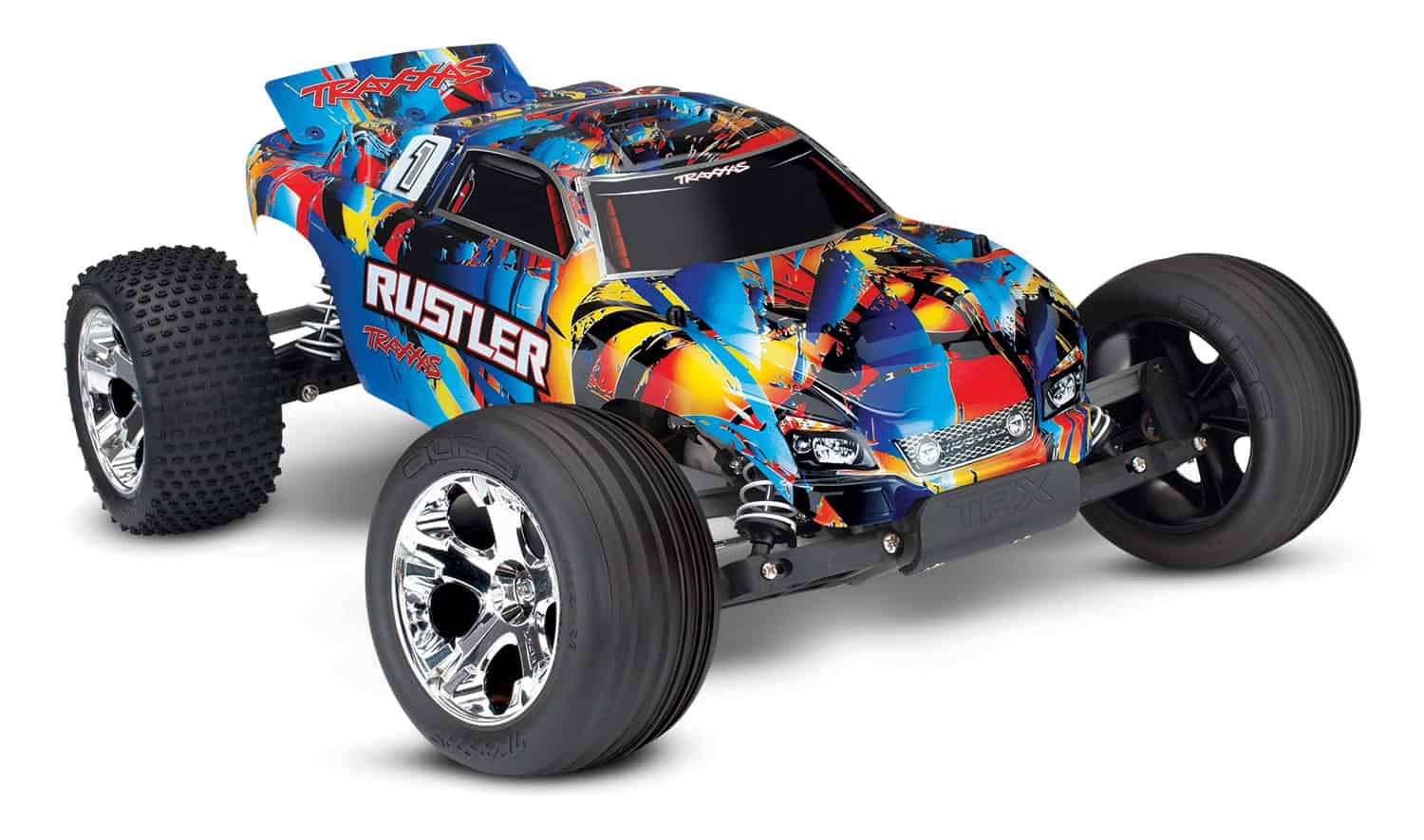 Now, these two entry-level machines have gotten more attractive, both in looks and price. Traxxas has splashed an array of new colors on each of their pre-painted/pre-printed polycarbonate bodies. Adding to this new look are lower costs for each vehicle.
The Bandit now carries a price of $149.99 and the Rustler rings in at $159.99. While their specs remain the same, these two new-look machines are even more attractive to hobbyists of any experience level.
Learn more about the updated Traxxas Bandit and Traxxas Rustler at traxxas.com.
Image credit: Traxxas