The Traxxas X-Maxx has been a hit among R/C bashers from the moment it rolled onto hobby shop floors. This massive monster truck is super-sized in just about every way imaginable, and now Traxxas is giving this beast a boost of power.
In February 2017, new X-Maxx models will capable of handling 8S LiPo power and achieve speeds in excess of 50 mph. This newfound strength comes in the form of a new electronic speed control (ESC), an updated/upgraded drivetrain, improved gearing, and upgraded chassis components.
These updates look like a great way to wring even more speed and power from this already impressive radio-controlled truck.  While new Traxxas X-Maxx owners will benefit from this update, where does this leave current owners of this monster truck?
If you've got one of this machines sitting in your R/C collection, Traxxas has released an upgrade kit to bring the current model of X-Maxx up to speed. Containing all of the components needed to support over 30 volts of power, the X-Maxx 8S Power-Up is available now, ahead of the release of the refreshed ready-to-run (RTR) model.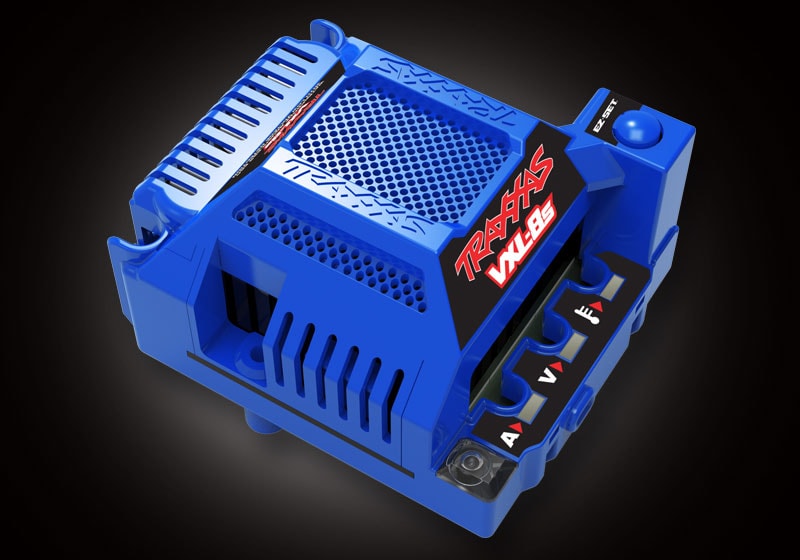 The X-Maxx 8S Power-Up package is priced at $299.95 and the refreshed Traxxas X-Maxx will carry a price tag of $899.95 when it arrives in February (an increase of $100 over the current model). If big power and big, brutal bashing are what you love to do with your R/C machines, the updated X-Maxx might be the truck for you.
Learn more about the 8S-capable Traxxas X-Maxx at traxxas.com.
Discover other models in the Traxxas lineup with the RC Newb R/C Traxxas Buyer's Guide.
Image credit: Traxxas