2018 is shaping up just like 2017, with regards to the world of "scale R/C". The latest new model to arrive on scene is the BOM Ultimate Trail Truck from GMade. This assembly kit brings an array of chassis adjustments and considerations, all focused on making the BOM a fun, high-performing machine.
At the center of the BOM Ultimate Trail Truck is Gmade's GS02 chassis which features a variety of trail-performance design aspects.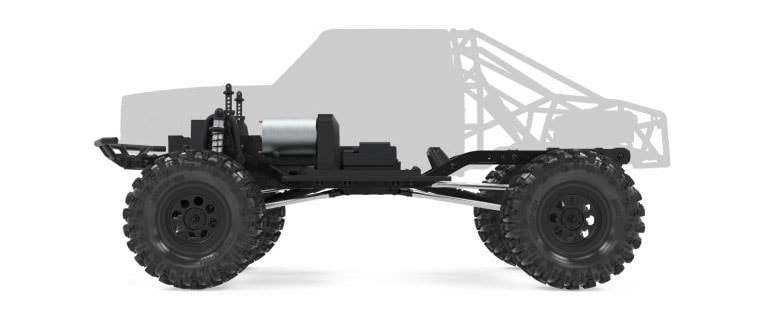 The front and rear axles have been crafted to produce a minimum amount of scrub radius, allowing the steering servo to function to its full extent.
A zero-Ackerman steering setup on the front axle produces a shorter turning radius and a forward-mounted battery tray places a hefty amount of weight at the front of the BOM Ultimate Trail Truck, providing additional front-end grip.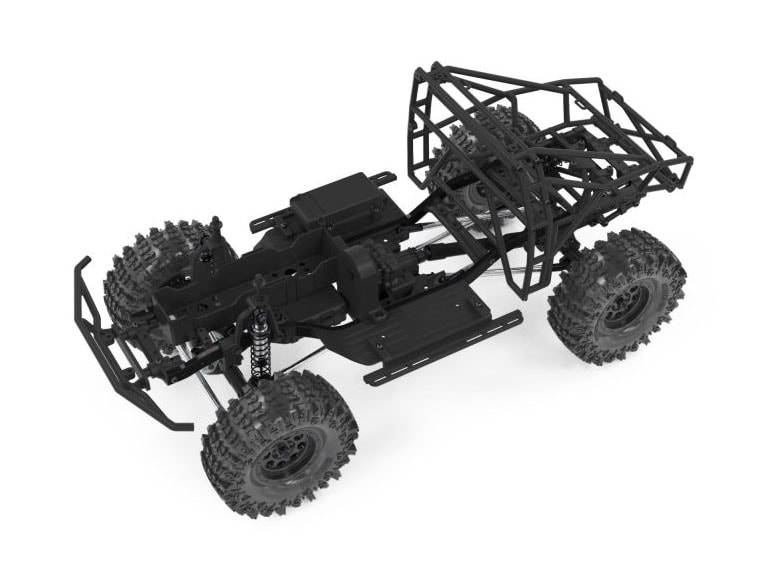 Other notable highlights include a chassis-mounted steering servo, a metal ladder-frame chassis, aluminum suspension and steering linkage and a locked differential.
The overall design of the BOM looks similar to the Axial SCX10/SCX10 II Trail Honcho and select Vaterra Ascender models. Featuring a pickup truck front cab and exposed rear bed with a roll cage, this machine appears ready to take on the most challenging of trails.
The BOM Ultimate Trail Truck is priced at £324.99/$329.00. Visit gmade.net for additional details about this radio-controlled trail truck.
Image credit: GMade