There has been plenty of news around the scale and "basher" side of the hobby as of late, but here is a new one for you that have an eye toward the track. Team Losi Racing has updated their 8IGHT-E kit (to a new 4.0 version) with an array of improvements and included option parts that will get you up to speed as fast as your abilities will take you.
Building on what was developed for the 8IGHT-E 3.0 buggy, this 1/8 scale vehicle gives you a capable platform to create a winning ride. With any kit, you'll need to supply your own electronics and motor, but there are more customizations that have been built into this new chassis.
With a simple adjustment, you can change the the alignment of the drivetrain (from 4.5 deg to 0.0 deg), either reducing or increasing the dogbone angle. This is useful when racing on different track configurations.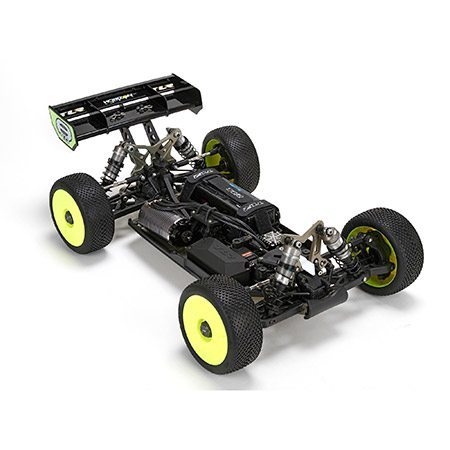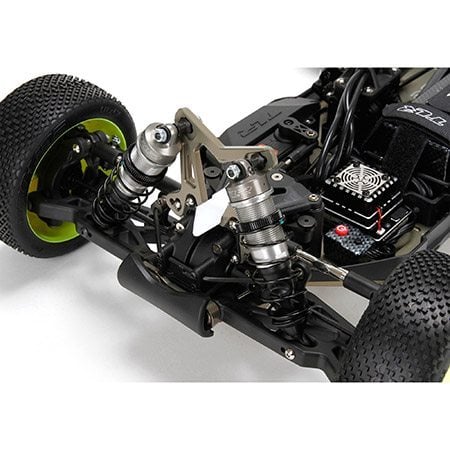 The 8IGHT-E 4.0 is also slightly wider than the previous 3.0 model, allowing for an easier driving experience.
Beyond these chassis adjustments, the body of the 8IGHT-E 4.0 is wider than that of the 8IGHT-E 3.0, although the same can-forward design is still implemented.
The Highlights
• Revised suspension geometry
• Variable motor and center diff angles
• Two battery and ESC locations
• Molded CVA boots
• Many option parts included
• Finer camber link and shock mounting options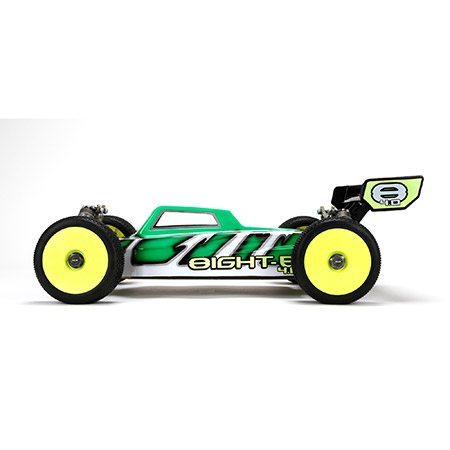 Priced at $599.99, this new TLR race buggy is available for purchase at authorized dealers. Learn more and locate a reseller near you.
Image credit: Team Losi Racing