Tamiya is re-releasing another one of their older models, however, this is one for the scale off-road crowd. The Isuzu Mu Type X Limited Edition kit (#47370) takes the 1:1 styling of an off-road Isuzu truck and gives it new life on Tamiya's CC-01 chassis.
Featuring a durable foundation, double-wishbone front suspension, four oil-filled shocks, and a four-wheel drive drivetrain, Tamiya's Isuzu Mu Type X is a kit that appears to be as fun to drive as it is to build.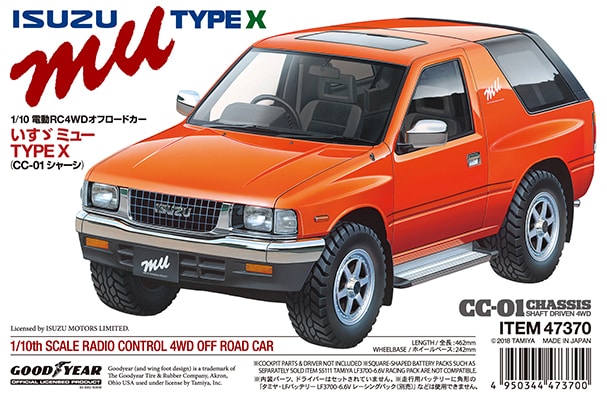 To complete this build, you'll need to supply a 2/3-channel radio system (transmitter and receiver), batteries (for the R/C model and the transmitter), battery charger, and paint.
Priced at $254.00, the Tamiya Isuzu Mu Type X kit will be available online. Get complete details about this model at tamiyausa.com.
Image credit: Tamiya