FMS has announced the release of its updated 15th Anniversary 70mm EDF Jet Viper V2 PNP. With several improvements over its predecessor, this second-generation Viper should let R/C pilots of any skill level enjoy hours of flight time.
Powered by a brushless, 1900kv in-runner motor and 12-blade EDF (electric ducted fan), this aircraft packs plenty of power to get it off the ground and soaring. FMS recommends a 6S battery for maximum performance.
One of the key features of this aircraft is improved suspension. The previous version of the viper used wire suspension, which, speaking from limited experience, doesn't work the best. This new Viper includes CNC-machined, shock-absorbing landing gear for a smoother landing experience and greater durability.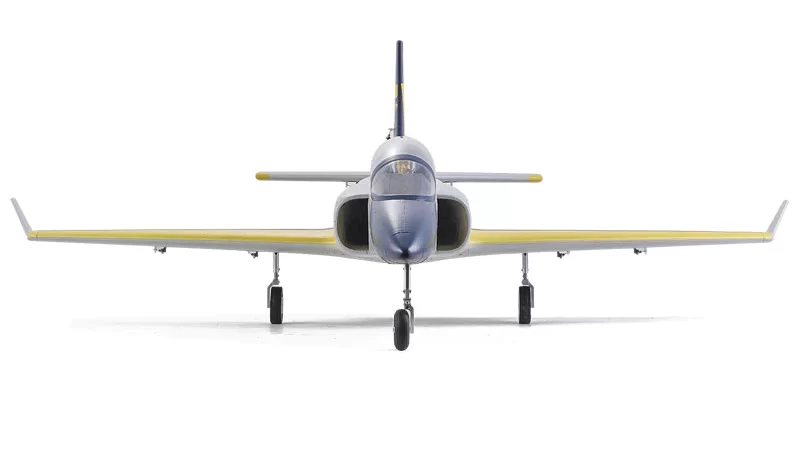 The FMS 70mm Viper V2 PNP also features include a snap-on cockpit, pre-installed ball-head joints, functional flaps with pre-installed servos, and a lightweight structure.
While this model is listed as a plug-and-play (PNP) aircraft, some assembly will be required before you can head to the airfield. The Viper V2 utilizes a screw-together assembly method for easy setup, which should take less than an hour to complete.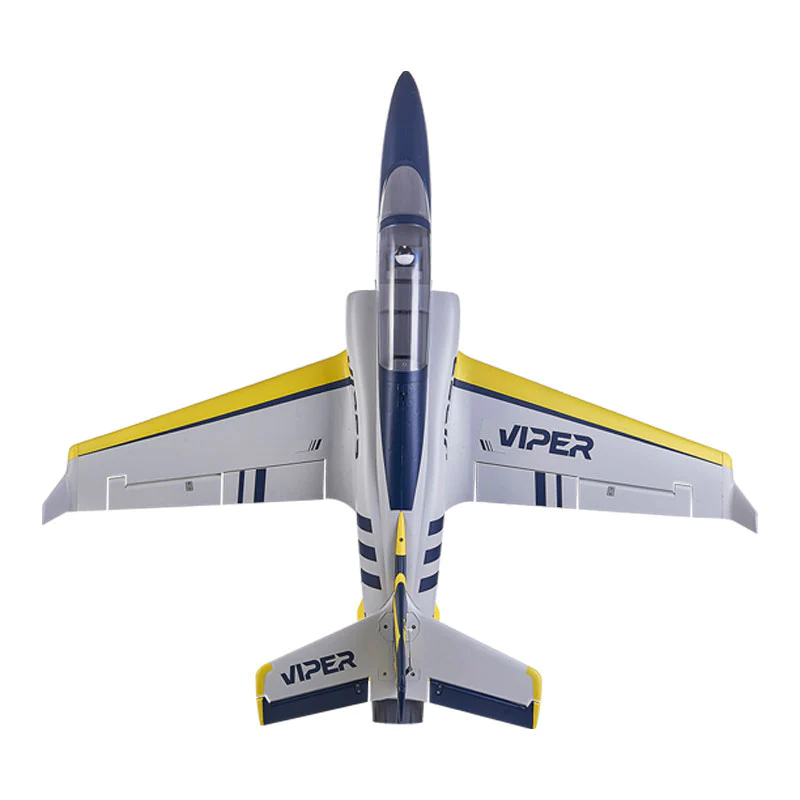 FMS 70mm Viper V2 PNP 15th Anniversary Edition Specs:
Wingspan: 1100mm /43.3 in
Overall Length: 1025mm / 40.4 in
Flying Weight: Around 1795 g
Motor Size: 3060-KV1900 inner running
ESC: 80A
Servo: 9g metal digital servo x 8
Radio: 6 Channel
CG (center of gravity): 90-95mm (From the Leading Edge)
EDF: 70mm Ducted Fan 12-blade
Recommended Battery: 6S 3300mAh 35C
Aileron: Yes
Elevator: Yes
Rudder: Yes
Flaps: Yes
Retracts: Yes
Approx. Flying Duration: 4 minutes
Minimum Age Recommendation: 14+
Experience Level: Intermediate
Assembly Time: 10-30 minutes
Wing Load: 93.5g/dm² ( oz/in²)
Wing Area: 19.2 dm² ( sq.in)
The FMS EDF Jet 70mm Viper V2 PNP 15th Anniversary Edition is priced at $299.99 and is available through FMS and its dealers. Visit fmshobby.com to learn more about this radio-controlled airplane.
Image credit: FMS