New from FMS is its latest R/C aircraft release, the Futura PNP EDF Sport Jet. Sleek styling and easy-to-assemble construction should make this an intriguing option for intermediate-level R/C pilots.
With its foam construction, the Futura's sleek shape is very lightweight, allowing it to take off quickly. A 64mm, 11-blade fan and 2840-KV3150 brushless motor provide the power for this plane, and its CNC-machined landing gear helps ensure you'll get it back on the ground safely.
Three color options are available for the Futura PNP; yellow, red, and green. To get this plane up in the air, you'll need to supply a transmitter, receiver, batteries (aircraft and transmitter), and charger.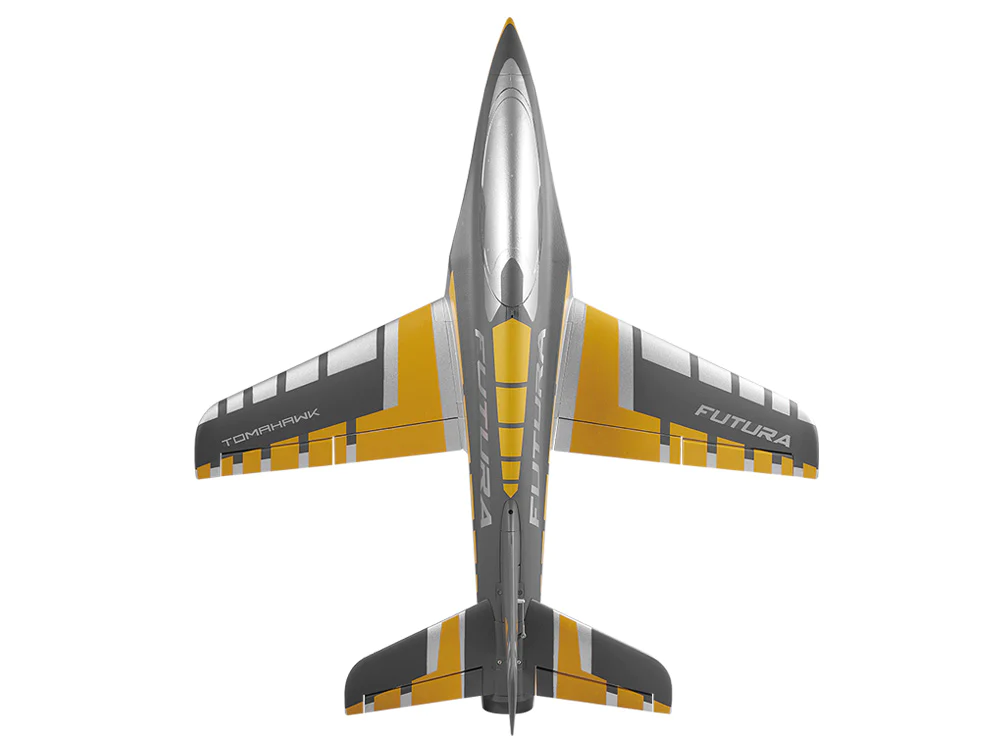 FMS Futura PNP EDF Sport Jet Specs:
Wingspan: 900mm /35.4 in
Overall Length: 995mm /39.2 in
Flying Weight: Around 1150g
Motor Size: 2840 KV3150
ESC: 40A
Servo: 9gX8pcs
Radio: 6CH Channel
CG (center of gravity): 85-95mm
Prop Size: 64mm Ducted Fan 11-blade
Recommended Battery: 14.8V2200mAh-2600mAh 25c
Aileron: Yes
Rudder: Yes
Flaps: Yes
Retracts: No
Approx. Flying Duration: 3 minutes
Minimum Age Recommendation: 14+
Experience Level: Upper-Intermediate
Assembly Time: 10 minutes
Wing Load: 71.8 g/dm² ( 0.14oz/in²)
Wing Area: 16dm² ( 247.9 sq.in)
Priced at $189.99, the Futura PNP EDF Sport Jet is available through FMS. For a limited time, you can receive a $15 coupon for your next R/C airplane purchase through the FMS website.
Learn more about this plug-n-play R/C airplane at fmshobby.com.
Image credit: FMS