The team at Carisma Scale Adventure is no stranger to scale detail. In fact, it's in their name. As their SCA-1E trail and crawler platform has evolved, so to has the detail that they've applied to their vehicles. Carisma's latest release, the SCA-1E 2.1 Spec Toyota Tacoma TRD Pro puts a new spin on a modern-day off-road favorite.
Featuring a beautifully-designed, licensed body the SCA-1E E 2.1 Spec Toyota Tacoma TRD Pro packs in scale realism from bumper-to-bumper. While the body itself is a molded polycarbonate shell, this rig sports injection-molded parts such as the grille, side mirrors, radio antenna, and front and rear bumpers.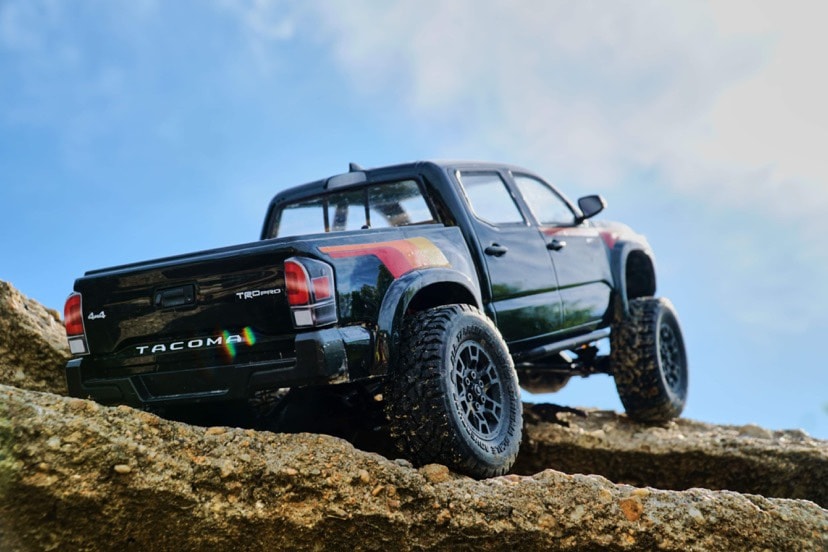 Sitting atop the long-wheelbase SCA1-E chassis, this truck features metal suspension links, a chassis-mounted servo, forward-mounted battery tray, a brushed 5-pole motor, Carisma's ATT (Anti-Torque Twist) Transmission, and the fully-programmable ARC-2 ESC. Capable of handling both NiMh and LiPo (2S or 3S) batteries, this truck can grow along with you as your driving skills improve. Between the motor, the transmission, and the ESC, this truck should offer plenty of performance and finesse when it comes to crawling or trail cruising.
To ensure this rig can tackle just about any type of terrain, Carisma has outfitted its SCA-1E 2.1 Spec Toyota Tacoma TRD Pro with their ATSS tires which are mounted on TRD Pro plastic beadlock wheels.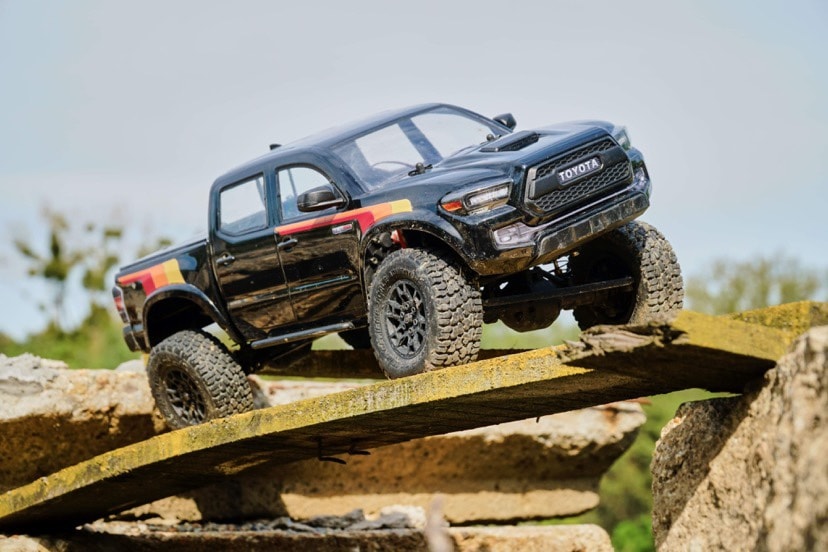 Finally, the SCA-1E Toyota Tacoma TRD Pro is paired with a CTX-2000 2.4GHz transmitter. This transmitter is typically found with Carisma's small-scale trail machines, but they've changed up the game by offering it with a 1/10-scale model. Compact and full-featured, this transmitter offers everything that you'd expect to find in a full-size controller.
Priced at $379.99, the SCA-1E 2.1 Spec Toyota Tacoma TRD Pro will be available for purchase through Carisma and its dealers. Visit carisma-shop.com to learn more about this 1/10-scale R/C trail truck.
Image credit: Carisma/Carisma Scale Adventure