You expect a lot out of your R/C truck, especially when you're running it hard. If you wheel a Tekno RC MT410 monster truck, the folks at T-Bone Racing have released a new upper chassis brace for this model.
The TBR T2T Upper Chassis Brace provides added stability and durability to this radio-controlled monster truck, allowing you to bash even harder than before.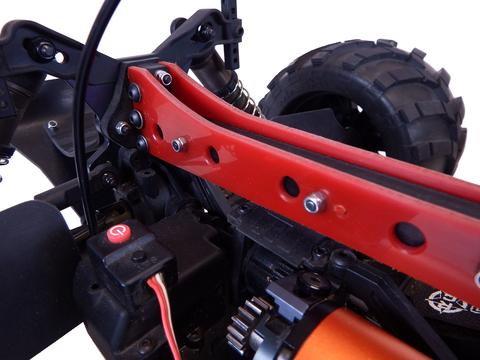 Three color options are available (red, blue, and black) allowing you to pick a setup that will fit your MT410's color scheme.
Priced at $41.99, the T-Bone Racing T2T Upper Chassis Brace is available online at tboneracing.net.
Image credit: T-Bone Racing