R/C vehicles of any scale could always use a little extra protection. If you bash the 1/6-scale Losi Super Rock Rey, then this new array of upgrades from T-Bone Racing should be music to your ears.
Designed to protect some of the most sensitive areas of this machine, this selection of add-on armor includes a front bumper, rear bumper, and front shock guards.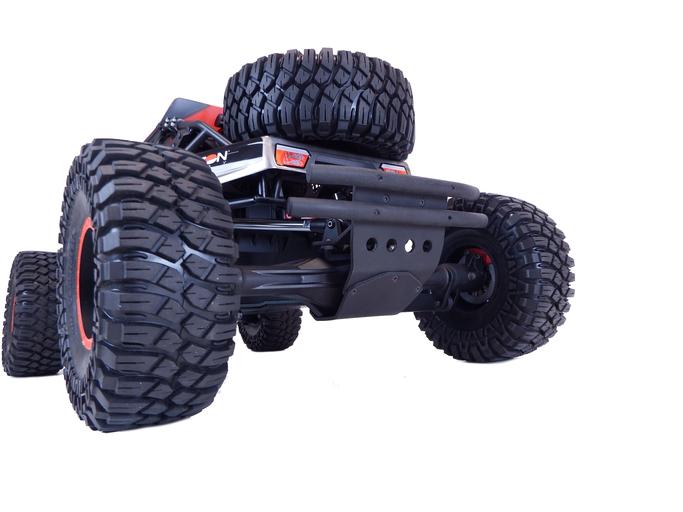 Made from durable material, these pieces use existing mounting locations for easy installation and also include cut-outs (front bumper) for continued use of the Losi Super Rock Rey's LED lights.
Available in black, red, or blue, these bits of R/C armor can help protect your mega-basher in the event that things get a little "too crazy".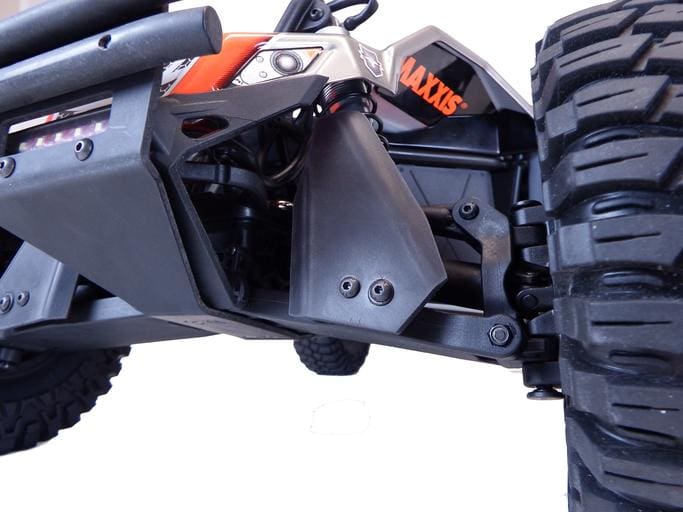 T-Bone Racing Super Rock Rey Armor Upgrades:
TBR XV4 Front Bumper- $29.99
TBR XV4 Rear Bumper – $34.99
TBR Front Shock Guards – $10.99
Visit tboneracing.net to learn more about this lineup of Super Rock Rey upgrades.
Image credit: T-Bone Racing