FOX Racing has fired up a series of fun auctions for a worthy cause; helping out the Road 2 Recovery Foundation for injured athletes. Each "Auction for a Cause" session features a custom motocross suspension fork setup, signed by a motoX driver. But that's not all…
The R/C draw for these auctions comes in the form of customized Traxxas Ford Raptors. The orange, black and white bodied Raptors will grab your attention and should make for fun collector's items. Each body also features a motocross rider signature, so you're getting two amazing prizes during each auction.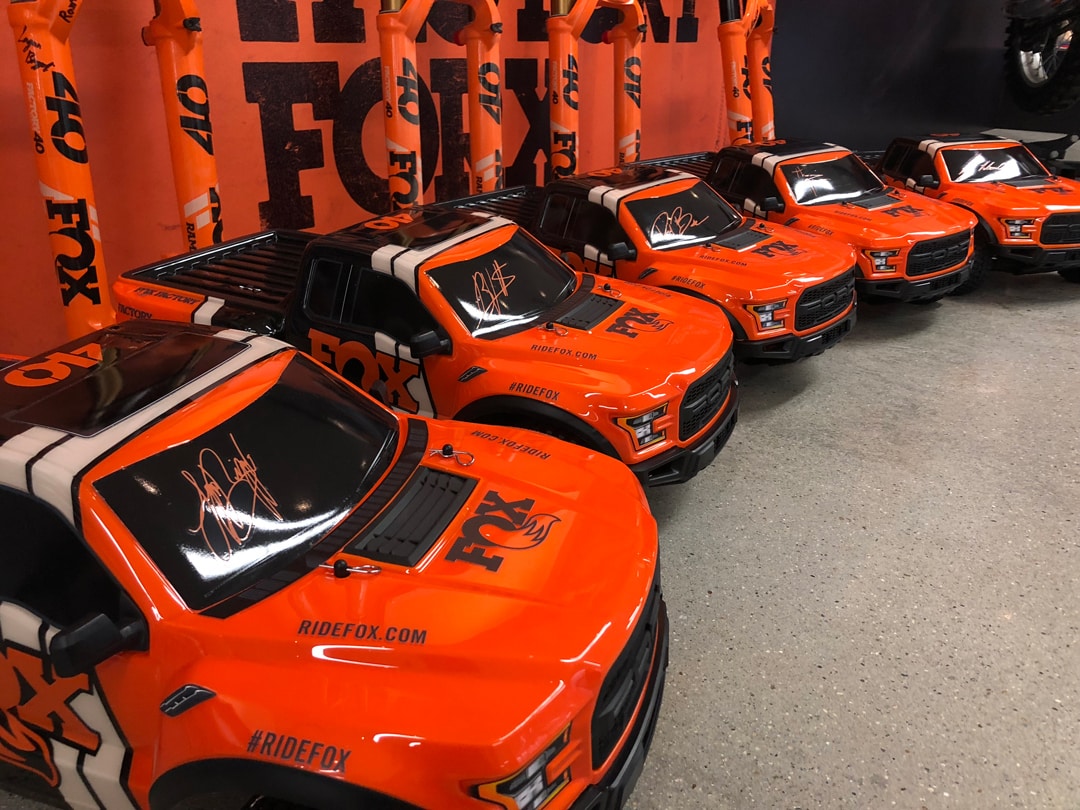 Each auction lasts for seven days, with the complete list of current and upcoming auctions being made available at ridefox.com. Visit the FOX Racing website for complete details on the Auction for a Cause.
Image credit: FOX Racing