If Traxxas didn't already offer enough monster truck options to feed your needs, they've added one more to the mix; the Hoss 4×4 VXL. With features found in the X-Maxx and Maxx and the capability to handle up to 3S LiPo power, the Hoss appears to be a nice "in-between" model for those who need more power and options than what's found on the Stampede or T-Maxx but don't want to go all-out with the two "mega-Maxxes".
Powered by a 540-size, Velineon 3500 brushless motor, the Hoss doesn't appear to be short on power. A four-wheel drive drivetrain puts all four wheels to work while the Traxxas Sledgehammer tires do their thing and rip and grip dirt, grass, gravel, or whatever you might be bashing on.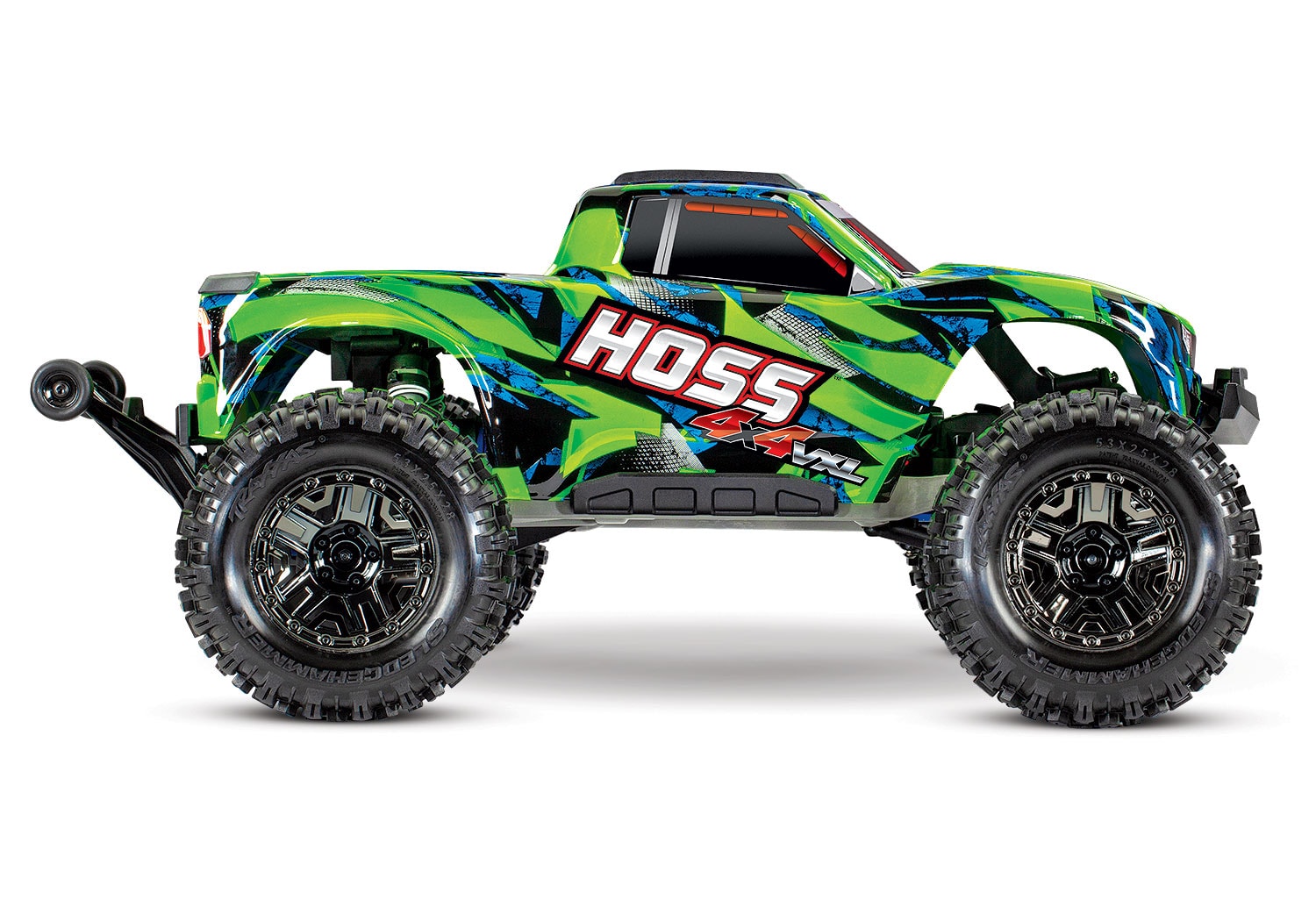 Other under-the-hood goodies include a body reinforsement cage, wheelie bar, and waterproof/water resistant electronics. To aid in driving fun, the Hoss includes Traxxas Stability Management (TSM) and a self-righting system if you're bashing session gets a little out of hand.
Two body color and graphics options are available for the Hoss, orange/purple/black, and green/blue/black. Both of these options are eye-catching and help to add some personality and fun to this 1/10-scale monster truck.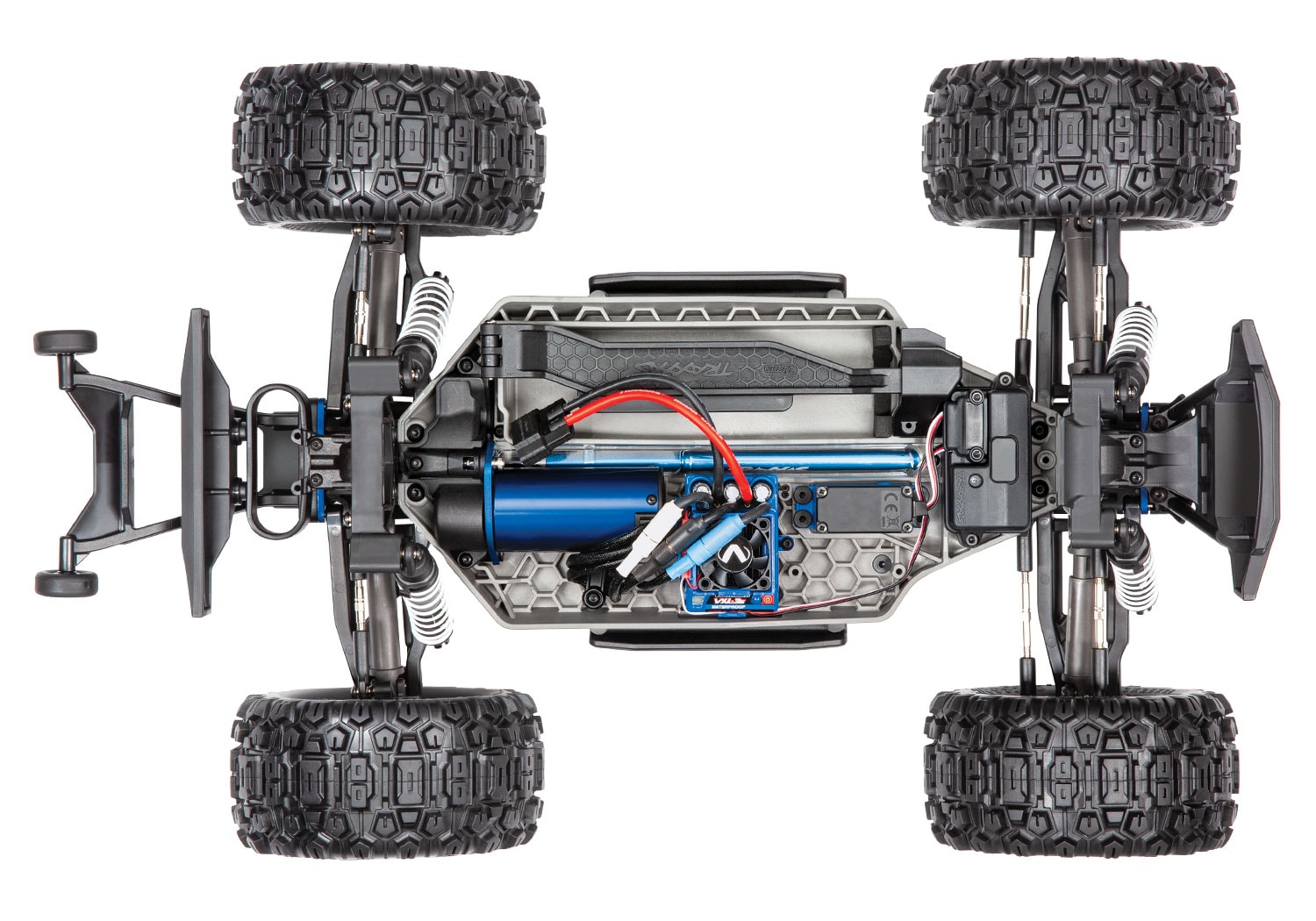 Traxxas Hoss 3S VXL Specs:
Length: 20.24 inches (514mm)
Width: 13.10 inches (333mm)
Height: 8.34 inches (212mm)
Wheelbase: 11.62 inches (295mm)
Ground Clearance: 2.75 inches (70mm)
Weight: 6.3lbs (2.9kgs) without batteries
Priced at $479.99, the Hoss is available for purchase direct from Traxxas and through their dealers. Visit traxxas.com to learn more about this new 1/10-scale R/C monster truck.
Image credit: Traxxas