If you crave high-speed fun on the water, you'll love the latest R/C boat model from Pro Boat. Their 36″ "Miss Geico" Zelos Twin Brushless Catamaran is a ready-to-run (RTR) model which features brushless power, hull and propulsion improvements, waterproof electronics, and much more.
Powered by two brushless motors, each with their own ESC, the Pro Boat "Miss Geico" Zelos is ready to rip up the water. Capable of handling up to two 6S LiPo batteries, there's no shortage of energy when it comes to this boat model.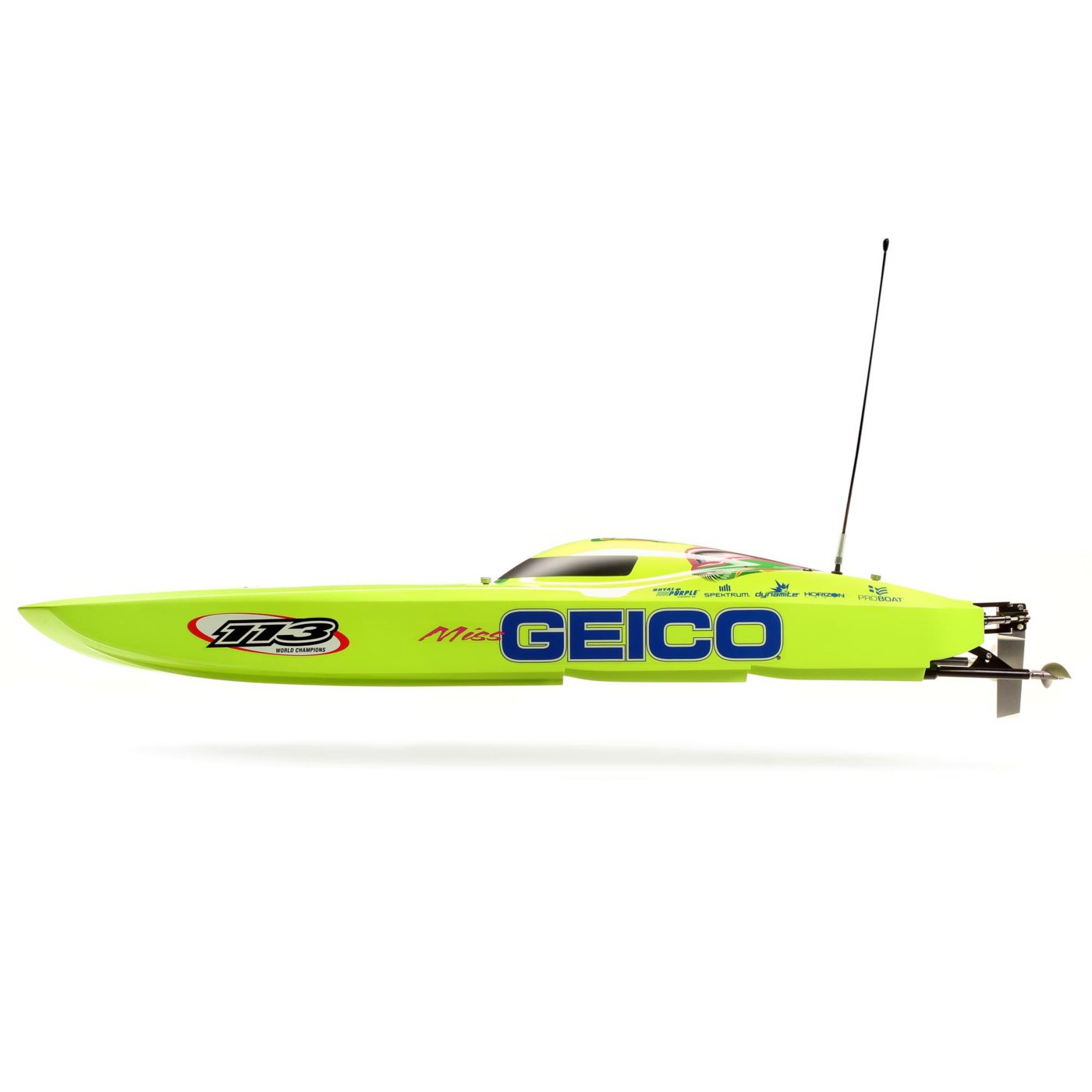 Waterproof electronics are a must with any radio-controlled watercraft, and this model benefits from a Spektrum waterproof servo, among other electronic components.
On the visual side, this boat features a bright yellow paint job with replica "Miss Geico" decals and graphics.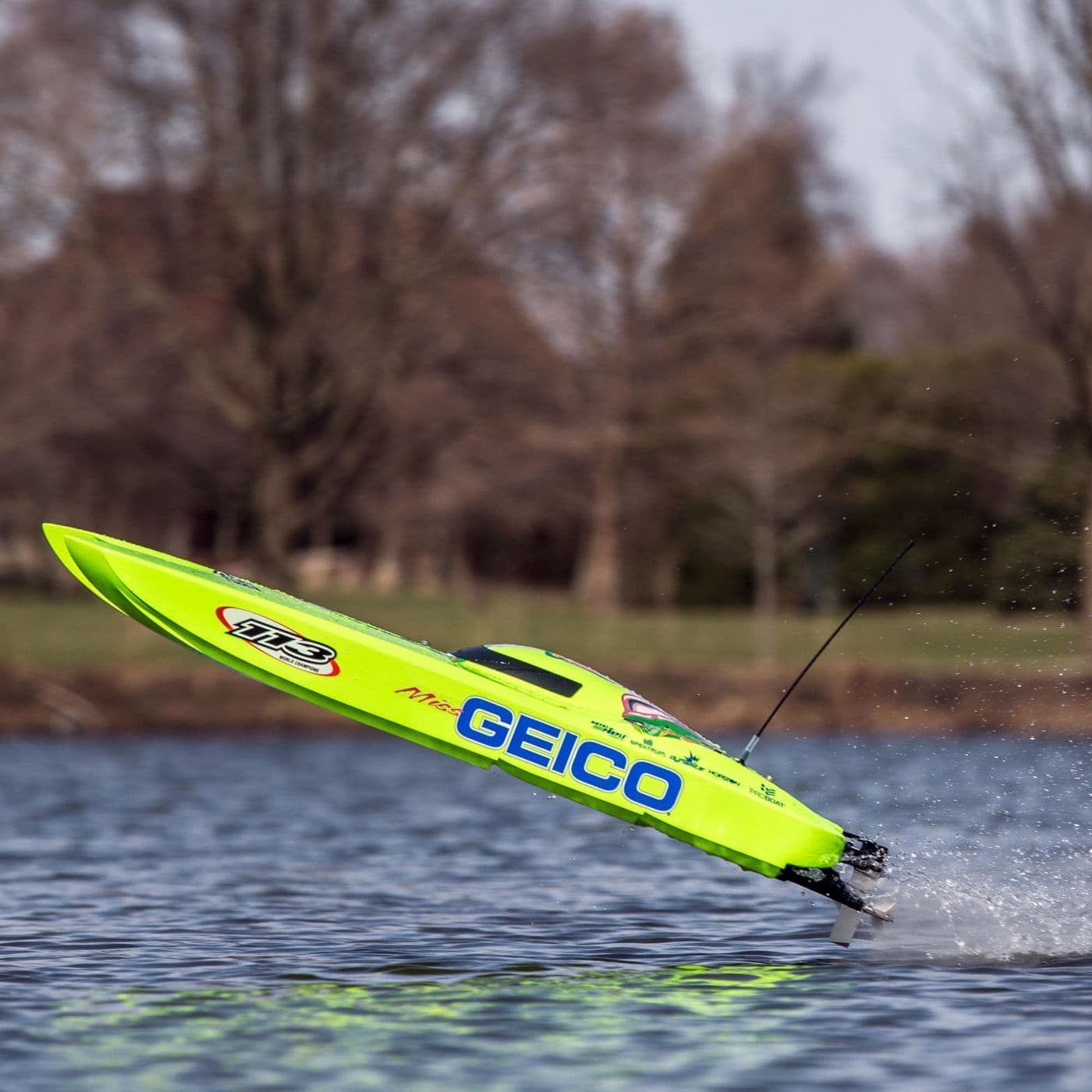 Priced at $679.99, the Miss Geico Zelos 36″ Twin Brushless Catamaran is available online and through Pro Boat dealers. Visit horizonhobby.com to learn more about this R/C boat model.
Image credit: Horizon Hobby