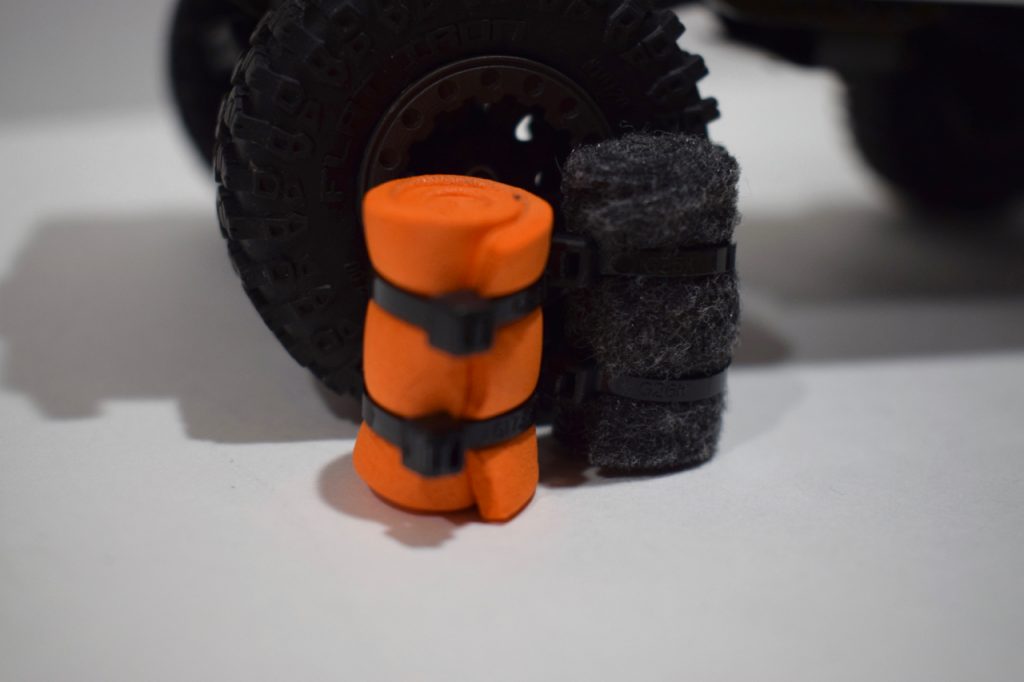 1/24-Scale Sleeping Gear Accessory 2-pack
The next time you hit the trail with your small-scale radio-controlled rig, make sure your driver is prepared for the trip! This 4-pack of sleeping/camping gear is the perfect accent accessory for your 1/24 or 1/25-scale rock or trail rig.
Whether you tuck these into the cab of your trail truck or pack them into a scale cargo box or roof rack, they'll add a dose of scale fun to your next R/C adventure.
What's included:
1 rolled, foam sleeping pad
1 rolled, gray felt blanket
These accessories are designed to compliment the Pro-Line Ambush 4×4, Losi Micro Trail Trekker, or any other 1/24 or 1/25-scale radio-controlled vehicle.