Spektrum has released an entry-level, 8-channel controller, designed specifically for radio-controlled aircraft. Promoted as a bind-and-fly (bnf) radio, the DX8e allows new pilots to level up their flight experience without breaking the bank.
Among the highlights are memory support for 250 models, an expandable SD card slot, wireless trainer linking, integrated FPV lap timing functionality, and more.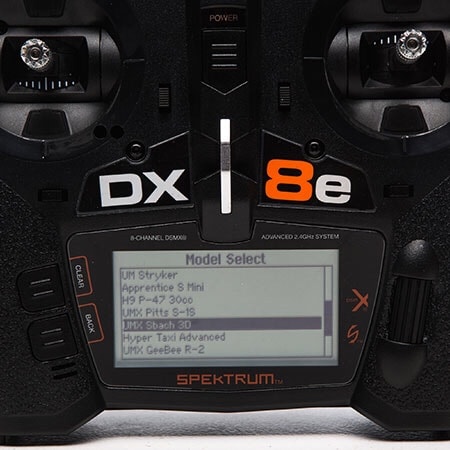 Whether you fly planes, helicopters, quadcopters, or sailplanes, you can easily take control of your craft with the DX8e.
Spektrum DX8e Specs:
Band: 2.4GHz
Channels: 8
Flight Modes: 4
Frame Rate: 11/22 Ms
Model Memory: 250
Modes: User Selectable Mode 1-4
Modulation: DSMX/DSM2
Proportional Inputs: 5
Range: Full
Rate Positions: 3 POS
Resolution: 2048
SD Card/Airware Capable: Yes
Telemetry: Integrated
Transmitter (Tx) Battery Type: AA
Priced at $199.99, the DX8e will be available online and through your local Spektrum dealer. Visit spektrumrc.com for complete details on this R/C controller.
Image credit: Spektrum