If you love the tire-shredding excitement that comes from the Hoonigan brand of extreme automotive challenges, then you'll want to add Team Associated's latest ready-to-run model to your R/C lineup. The Apex 2 Hoonicorn RTR is packed with scale detail and features enough power under the hood that you'll be able to create your own off-the-wall stunts, albeit on a smaller scale.
Featuring a multi-piece 1965 Ford Mustang Hoonigan Hoonicorn body, this version of the Apex2 is decked out with licensed white American Racing VF503 wheels, low-profile tires, and an array of scale body accessories.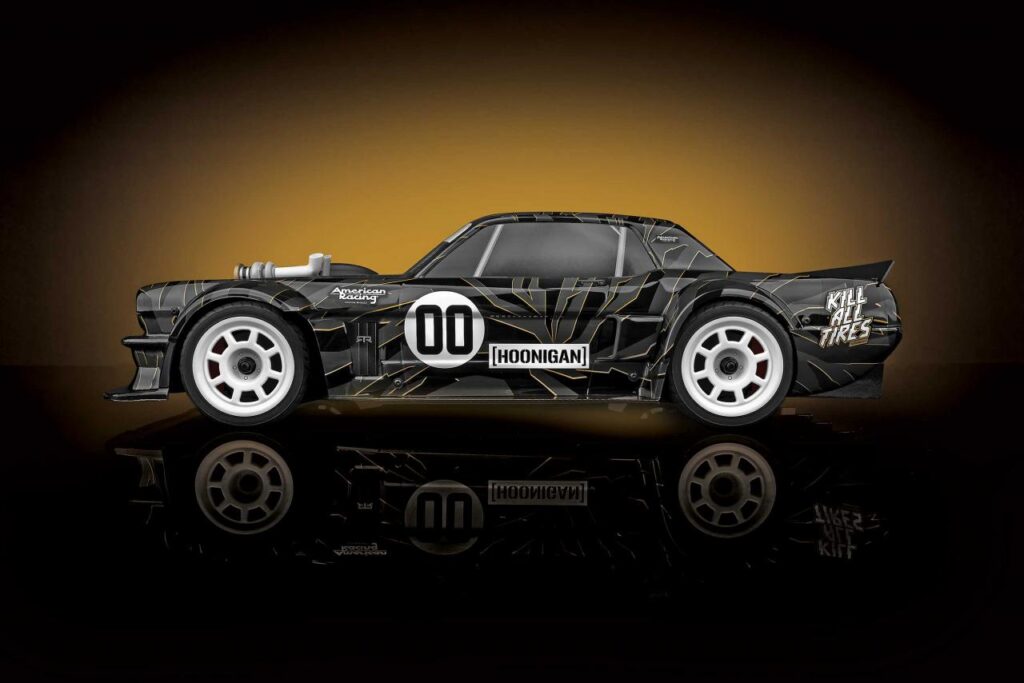 Underneath the body, you'll find a Reedy brushed ESC and brushed motor, plus several durable chassis components to ensure that this machine can hold up to just about anything.
The Apex2 Hoonicorn RTR is priced at $395.99 for the base model or $459.99 for the LiPo Combo. Both of these options will be available for purchase through Team Associated and their dealers. Visit teamassociated.com to learn more about this 1/10-scale R/C car replica.
Image credit: Team Associated