Just when I think I'm done with a build or upgrade project, I find more ways to customize my rig to make my ready-to-run (RTR) Axial SCX10 Jeep Wrangler Unlimited Rubicon my own.  My latest upgrade/modification involved a bit more bodywork than I would have originally planned, but after seeing some of the amazing 3D-printed pieces that Knight Customs designs, I had to get my hands on a new grille for my machine.
With a nice array of options to choose from, I decided to try out the Angry Eye grille and mount package.  This piece took a few days to be produced and shipped from ShapeWays.com but the wait was well worth it.  I spread out the installation process (which I'll cover in greater detail soon) over two days, to avoid rushing things and possibly causing irreversible damage to my Jeep's body.  That wait also proved to be worthwhile, as I'm very, VERY happy with the end result.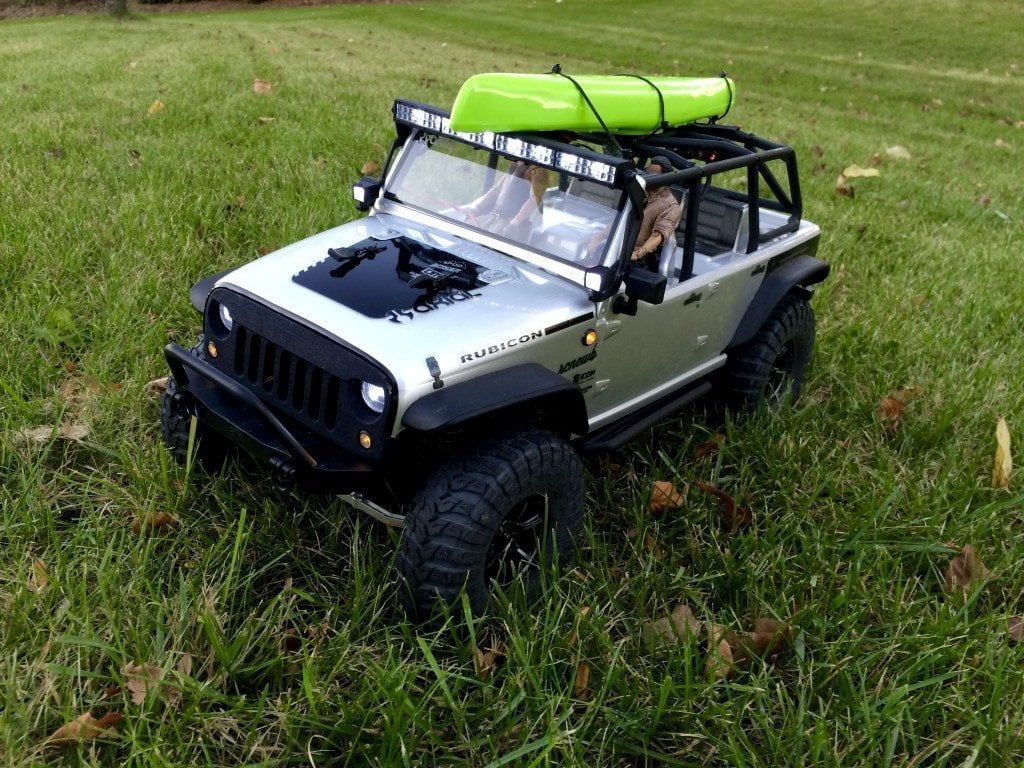 If you have a stock RTR scaler rig or even a home-built kit that you want to give some extra attention to, check out these amazing add-ons. Find out more about this and the other amazing 3D-printed accessories that Knight Customs produces.