Provided by Jacob Dohrmann of ROVE
The Reese High School Innovators team is headed to the Square One Innovative Vehicle Design Challenge on May 6, 2017. This small, dedicated team that makes up the high school branch of ROVE has been preparing for this competition by testing and modifying a stock Traxxas Slash.
These modifications, such as converting to a lowered center of gravity chassis and other innovative ideas, will allow the team to better face the course challenges during the competition at M City on the University of Michigan campus. The team has learned a lot throughout their first year as a group and is looking forward to this opportunity provided by Square One Education Network.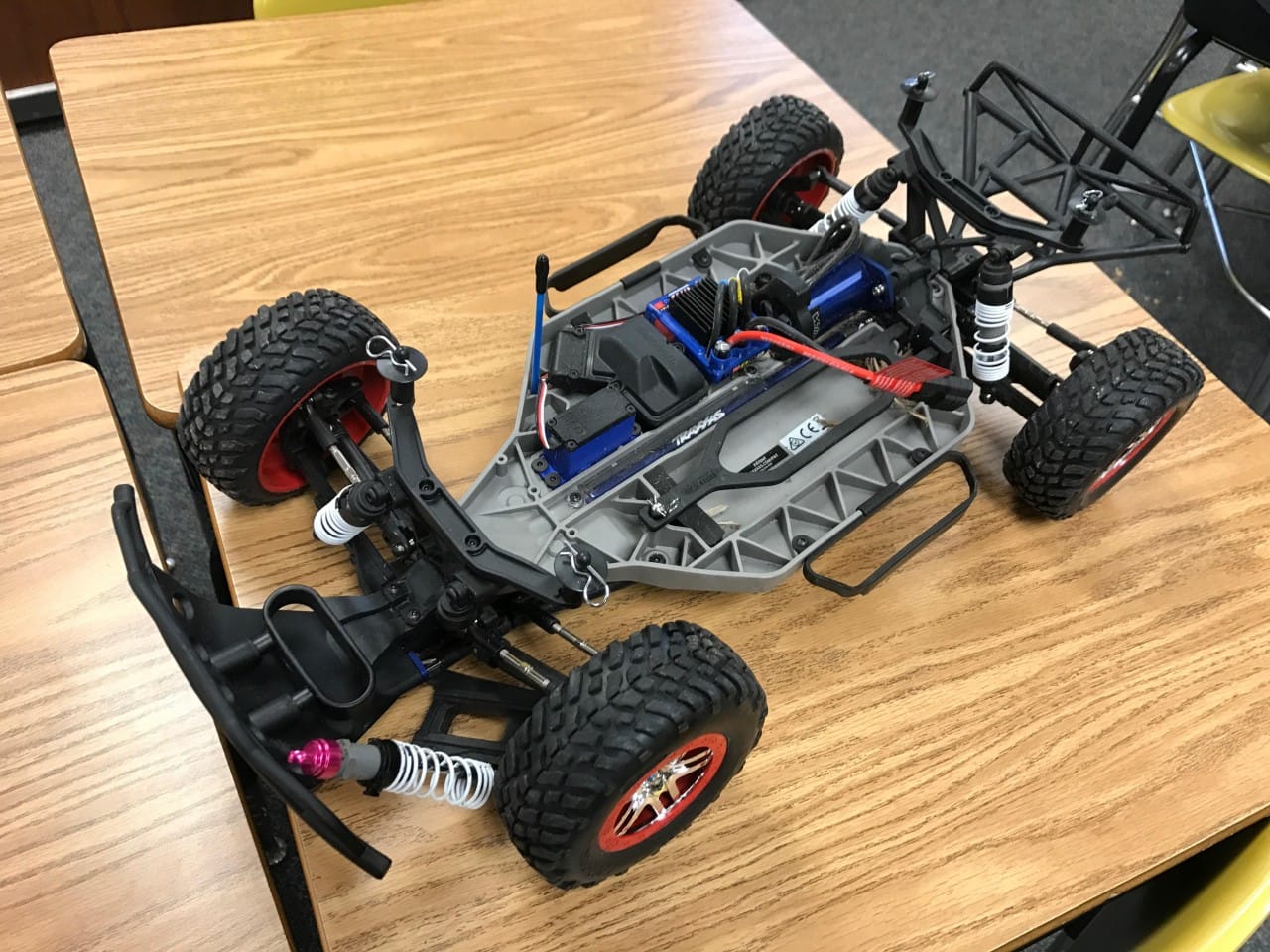 You can find the RHS Innovators on social media @rhsinnovators on Snapchat, Instagram, and YouTube, @reeserove on Facebook, or email them at [email protected].