A new year brings a new paint job for the #43 of Ken Block. As a result, HPI has released an updated version of their WR8 Flux Ken Block Gymkhana Ford Fiesta.
This 1/8-scale, ready-to-run (RTR) rally car features a brushless motor, a LiPo-compatible ESC, adjustable handling features, and more. Out of the box, this car appears to be an impressive machine when you peel back the layers.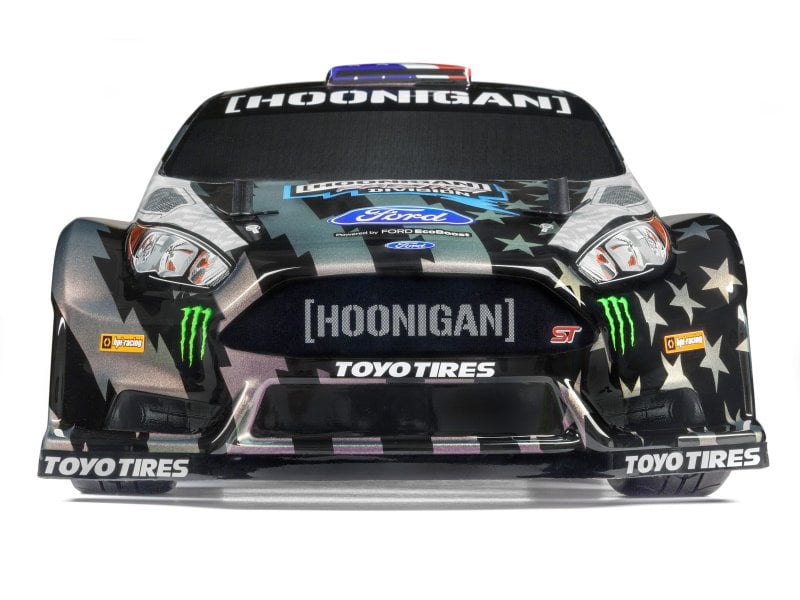 An array of option parts are also available for the WR8 Flux, including aluminum steering knuckles, rear braces, and assorted wheels.
Capping off this WR8 Flux update is the aforementioned Ken Block replica body. Complete with the same decals and paint scheme as the 1:1 model, this scaled-down version also includes the color-changing stars and stripes.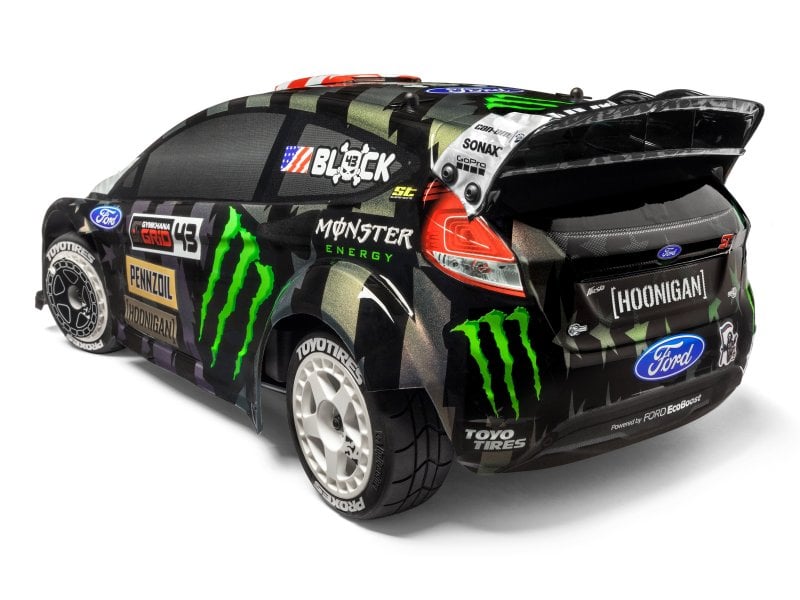 HPI WR8 Flux Ken Block Gymkhana Ford Fiesta Specs:
Length: 485mm (19″)
Width: 227mm (8.9″)
Height: 172mm (6.7″)
Wheelbase: 300mm (11.8″)
Tire Diameter: 80mm (3.2″)
Drivetrain: Full-Time Shaft 4WD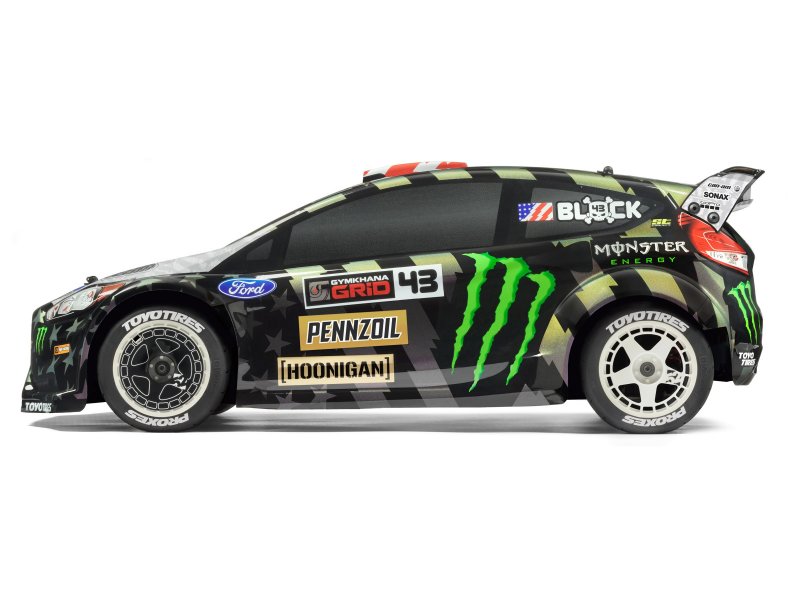 Priced at $499.99, the HPI WR8 Flux Ken Block Ford Fiesta rally car is available online and through your favorite HPI dealer. Visit hpiracing.com to learn more about this 1/8-scale rally car.
Image credit: HPI