The RISE Vusion House Racer FPV quadcopter is a great option for entry-level pilots and those curious to explore FPV flight. The Vusion House Racer is small enough for indoor flight and is a great way to kick boredom to the curb. This popular, low-cost multi-rotor aircraft was introduced with a green and black color scheme, but now, there's a new, limited edition option to add to your collection.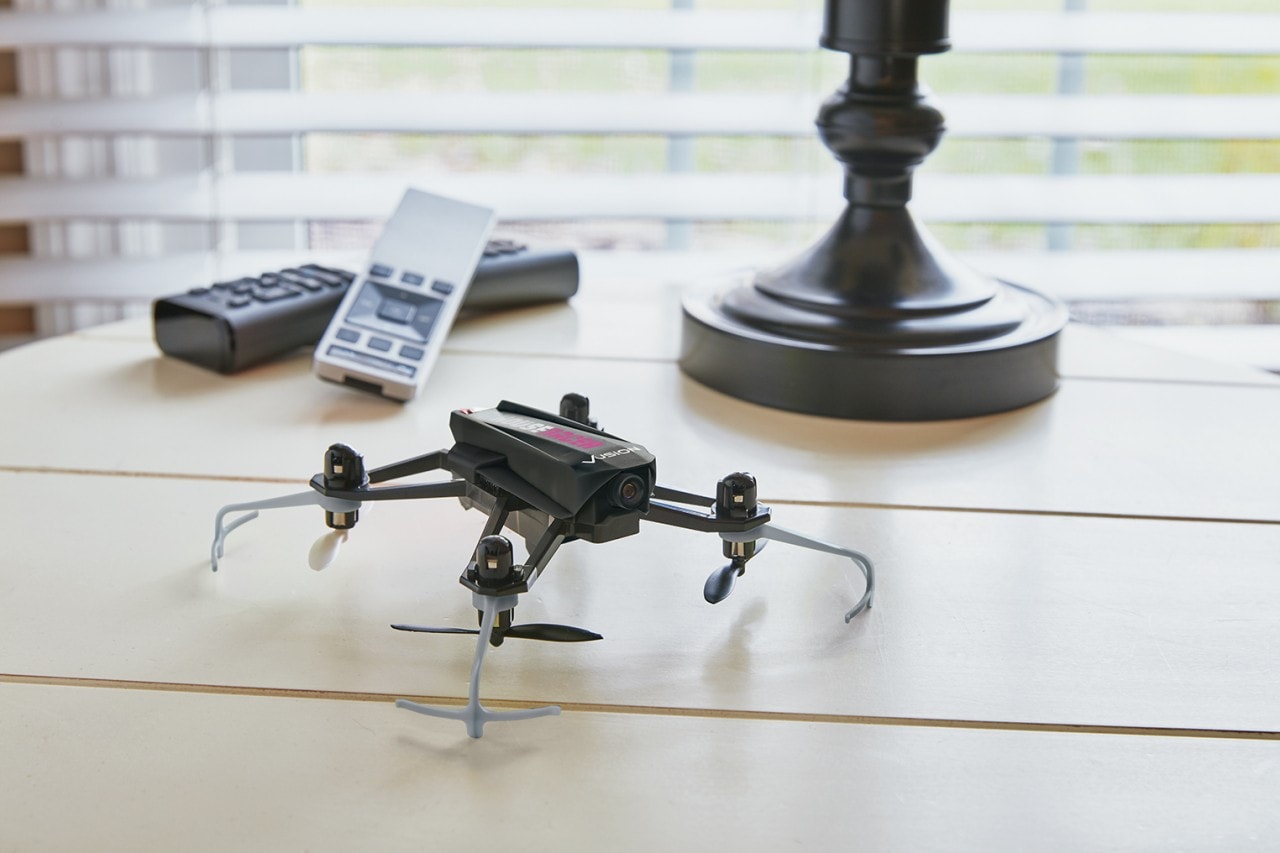 The Vusion House Racer Limited Edition: Black carries the same design specs as the original, but this version sports an all-black airframe, arms and propellers. Its stealthy look may be unassuming, but it'll grab your attention when you see it in flight. Coupled with the Vusion House Racer FPV Race Gate System ($39.99), you can have a complete FPV racing setup in your home.
The Vusion House Racer Limited Edition Model is priced at $79.99 and is available for pre-order at explore-rise.com.
Image credit: RISE