The Traxxas TRX-4 2021 Ford Bronco gave me my first taste of the "full" TRX-4 experience. Packed with features, this rig has become a favorite of mine when I want to spend time on the trail. While Traxxas did a splendid job replicating the 1:1 Bronco in 1/10-scale, there are plenty of ways to add even more visual detail to this rig.
One of those options lies in Treal's Scale Disc Brake and Brass Outer Portal Cover Set ($43.98). With a high-quality fit and finish, these add-ons are a great way to add a small visual touch (and a substantial crawling boost) to your Traxxas TRX-4.
What's Included:
2 Brass Portal Axle Covers
2 Disc Brake Accessories
2 Brake Caliper Accessories
Installation Hardware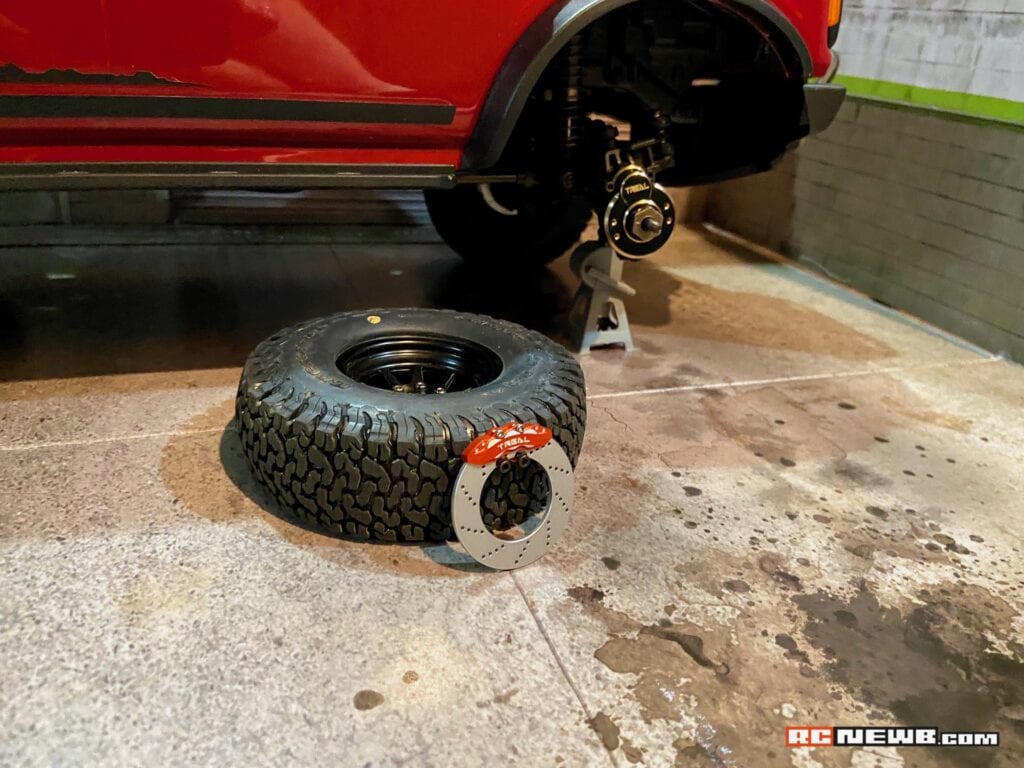 Installation
Adding Treal's TRX-4 Brass Outer Portal Covers is one of the easier upgrades that I've performed. After removing the hardware and stock plastic covers from your TRX-4's portal axles, seat the bearings in the brass covers and secure the new brass outer cover to the axle
Once that's been completed, you can secure the brake caliper to the scale brake disc and then mount that assembly to the brass axle cover. In total, this process shouldn't take more than 30-40 minutes from start to finish.
No matter the type of upgrade you're performing, it's not uncommon to encounter a few bumps in the road. The biggest issue that I encountered during this install was the SLW hub on my wheels binding and wearing against the hardware on the scale brakes. Thankfully, Treal has a solution for that problem in the form of their +5mm Brass Wheel Hex Extensions. After the updated wheel hexes were installed, I didn't encounter any additional binding issues and the wheels were able to spin and move freely.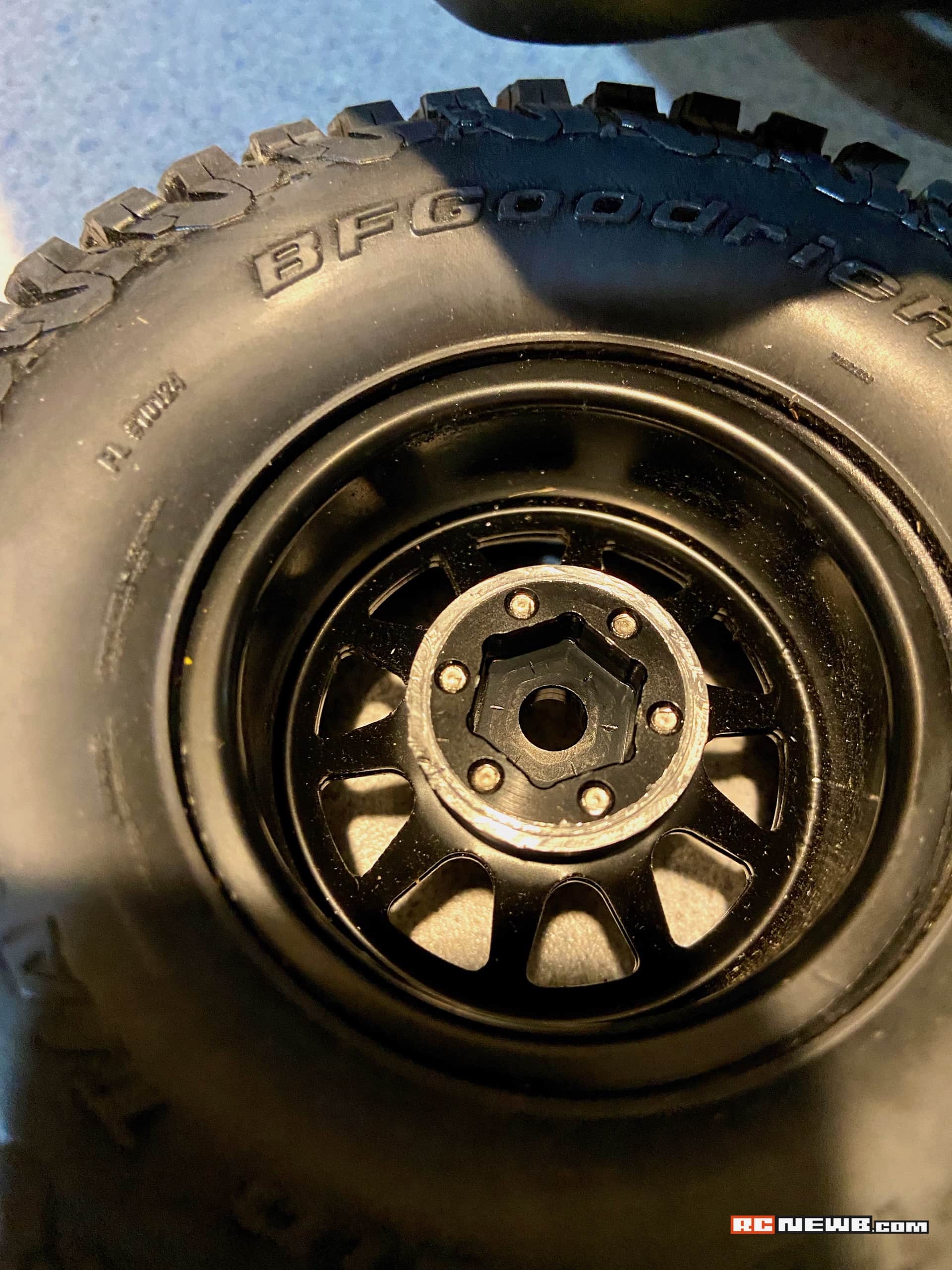 Appearance
Even the smallest scale detail can have a major impact on the overall vibe of a vehicle. Such is the case with Treal's TRX-4 Brass Outer Portal Covers and Scale Brake Discs. Depending on the style of wheel that you're using, you may see more or less of the scale visuals that are provided by this enhancement. That said, you know the detail is there and it makes the overall appearance of your trail rig that much more impressive.
I am running a variety of scale brake disc add-ons on a few of my other trail machines, and I'd rank Treal's option near the top of the list in terms of attractiveness. The red caliper captures attention quickly and the details that have been applied to the brake discs are hard to ignore.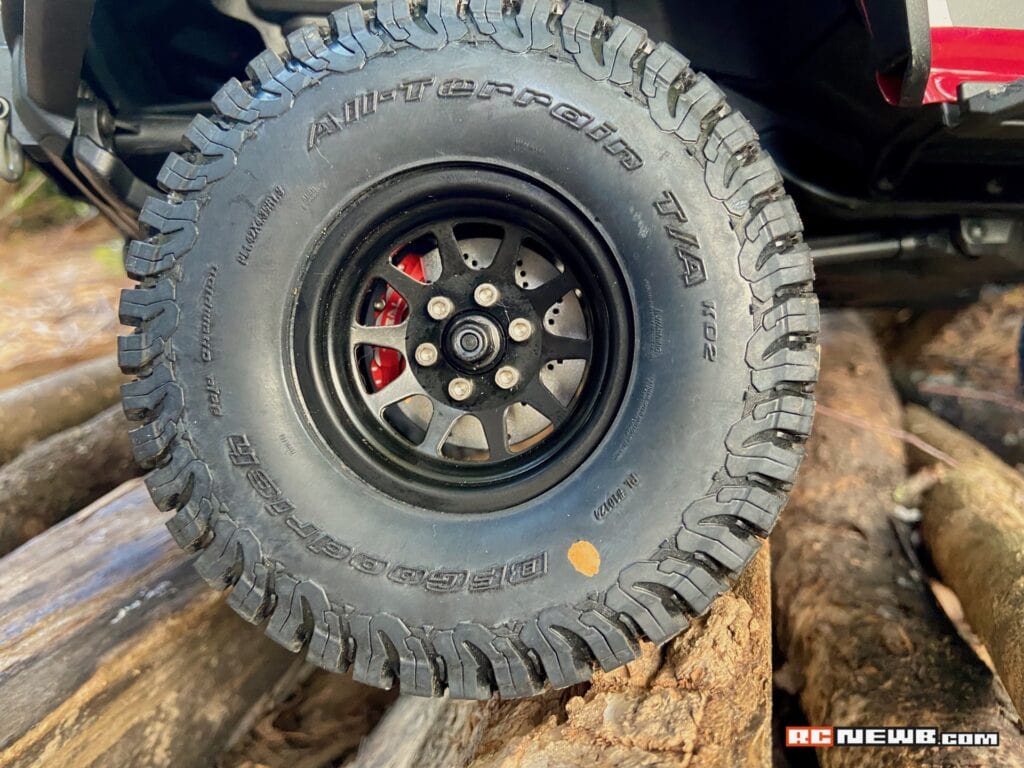 Performance
While the initial motivation behind this upgrade was purely visual, I greatly appreciate the performance boost that the brass portal covers provide. Adding 42g of weight to each corner of the TRX-4 is a great way to increase low-end weight and improve overall traction. Don't get me wrong, the TRX-4 is an incredibly stout machine right out of the box, but the addition of even a little extra weight (applied in the right areas) can do wonders.
There was no second-guessing this upgrade after I took my rig out for a post-installation test drive. From logs and rocks to steep inclines, the TRX-4 simply felt "planted" and didn't give any indication of unrest.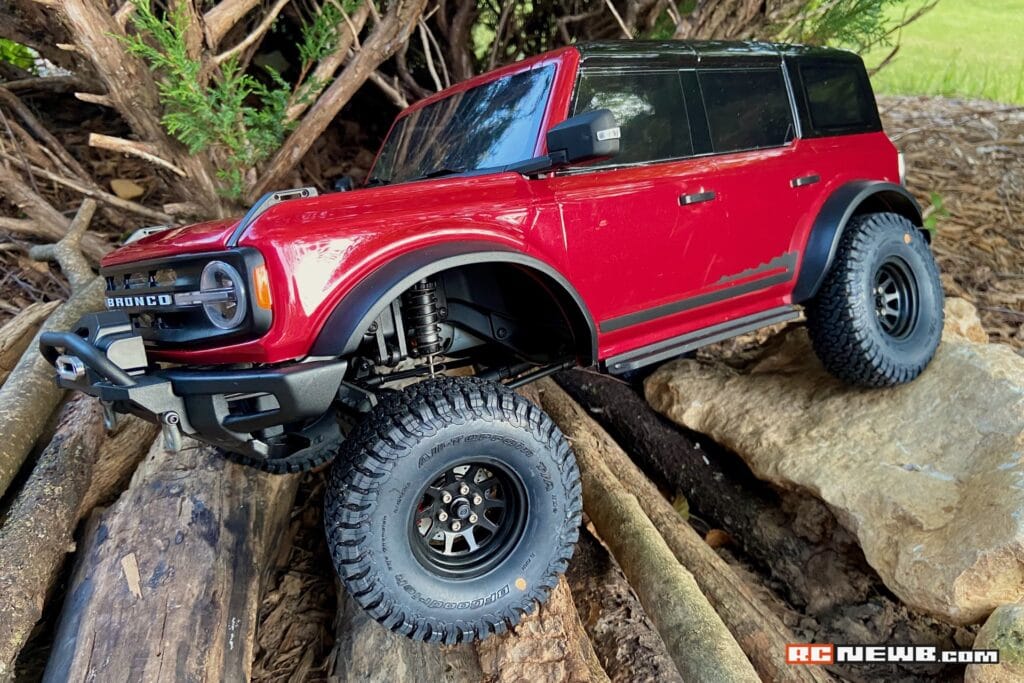 Where to Buy Treal's Scale Disc Brakes and Portal Axle Covers for the Traxxas TRX-4