If you're a fan of options, then the R/C hobby has you covered. There are more options (and sub-options), from model types to accessories and gear, than you can shake a stick at. Some options are better than others, even those from relative newcomers. REEF's RC isn't exactly a "newcomer," but they also haven't been around as long as some of their competitors. Throughout their time on the scene, REEF's RC has managed to shake things up on the servo front, offering powerful performance that's combined with a reasonable price.
I've always been budget-driven when it comes to my R/C selections and upgrades, making REEF's products a perfect fit for a few of my recent upgrade and build projects. I took advantage of some Christmastime discounts late last year (2020) and bought two REEF's RC 422HD V2 servos ($95.00) with the intent of swapping out some older, stock gear on a few ready-to-run machines. With its generally low cost and rave reviews, I was excited to see if this servo could live up to the hype.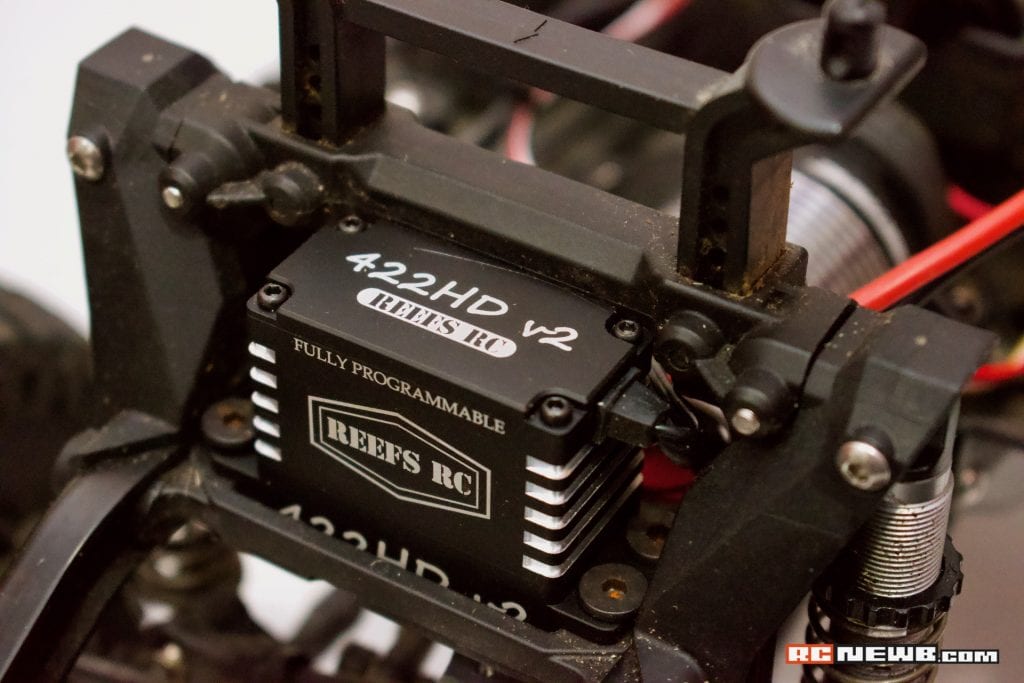 Installing the REEF's RC 422HD V2 Servo
Much like my experience with installing wheels, tires, and shocks, I've put more than my fair share of servos into radio-controlled machines over the years. In fact, this might be one of the most-replaced components that I've dealt with over the years. Replacing one servo for another should be (and generally is) a straightforward project, no matter what model you're working with. Such is the case for the REEF's 422HD.
The servo drops in place perfectly, and the included grommets and bushings help keep the servo snuggly secured. After centering and attaching the servo horn and hooking up the steering links, I was ready to rock…or hit the rocks.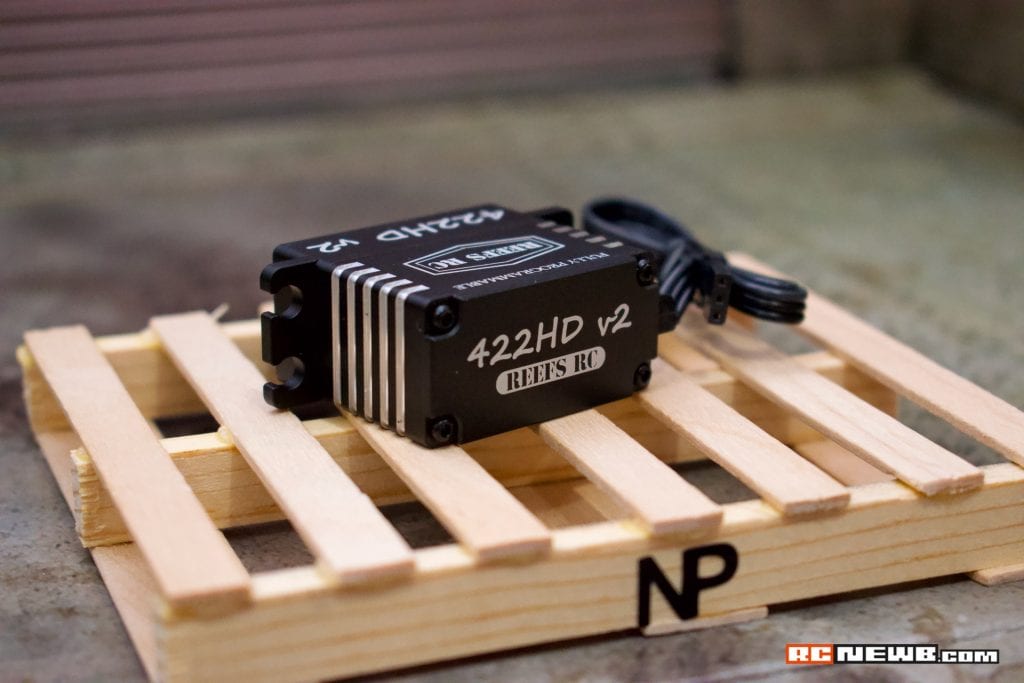 Trail Tested & Trail Approved
I installed this servo in the midst of a snow-filled forecast, so my first exposure to REEF's RC performance took place on uneven, unpredictable snow. I drove my Traxxas TRX-4 Sport on (and through) some crusted-over, drifted snow for my maiden voyage. Although I intended to pay close attention to the servo's performance, I quickly lost sight of that task and was immersed in the overall driving experience.
That's not to say that I was bored by the servo's performance. In fact, that couldn't be further from the truth. The performance of the servo is so smooth and so predictable that I didn't have to worry about how the steering would perform. I could drive and focus on creeping along the snowy pathways that I had created.
When there isn't snow on the ground, the REEF's 422HD V2 is still a solid performer. With more than enough power to break free of tight, tricky situations, it's a great asset to have on one of my favorite trail rigs. The speed with which this servo performs is also beneficial. It quickly returns to center and can be steered from right to left (or vise versa) in the blink of an eye. No noticeable lag or sluggishness to be found here.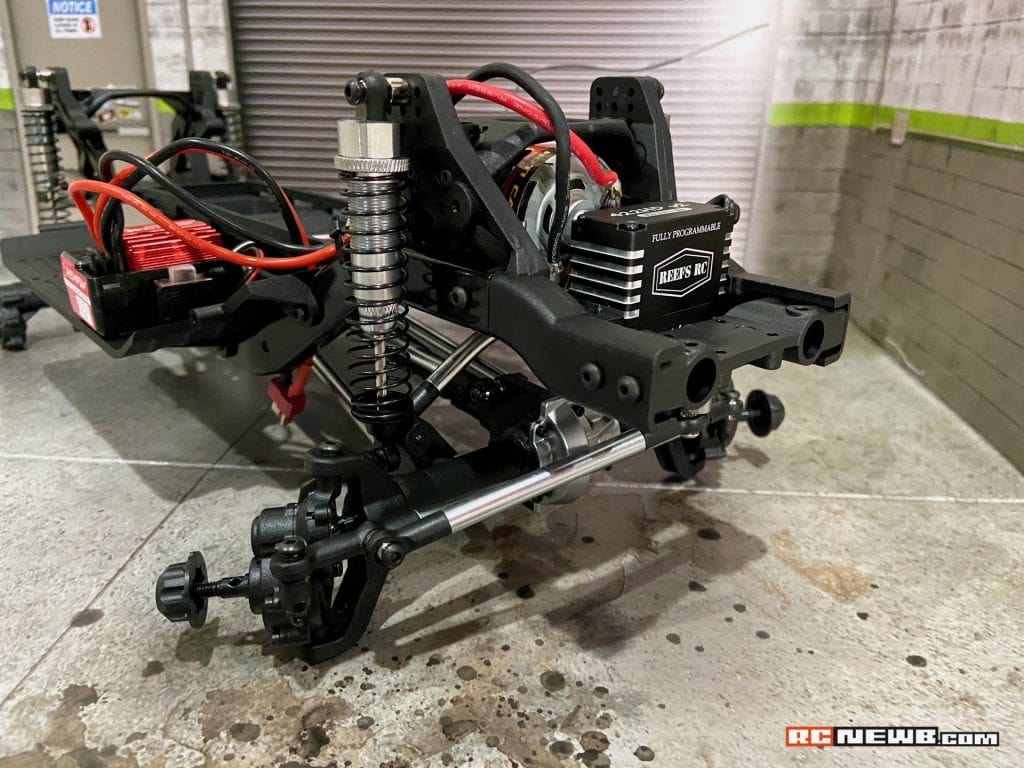 What's the Verdict: Is the REEF's RC 422HD V2 Servo the right choice for your R/C trail machine?
There are a few components that I'd consider to be "go-to" gear for my R/C machines, and the REEF's 422HD V2 is one of them. For the price ($95.00), you'd be hard-pressed to find a servo that matches this model's fit/finish and performance. Smooth, steady performance at a sub-$100 price is a tough combo to beat, and I'd recommend this servo option to anyone looking to upgrade the steering performance on their ready-to-run (RTR) rig.
Where to buy the REEF's RC 422HD V2 Servo: