Piece by piece (and with plenty of help from Pro-Line), my Element RC Enduro Sendero has transformed into a customized crawler. While my plan for this rig has changed more than once, the upgrade components have remained on-target, including Pro-Line's Interco TrXus 1.9" G8 Rock Terrain Tires.
Slightly smaller than the stock General Grabber tires that came with the Enduro, a set of Interco TrXus tires offer up an appearance that's perfect for an all-around trail machine. The biggest question remains; how they hold up in terms of performance? Let's find out, shall we?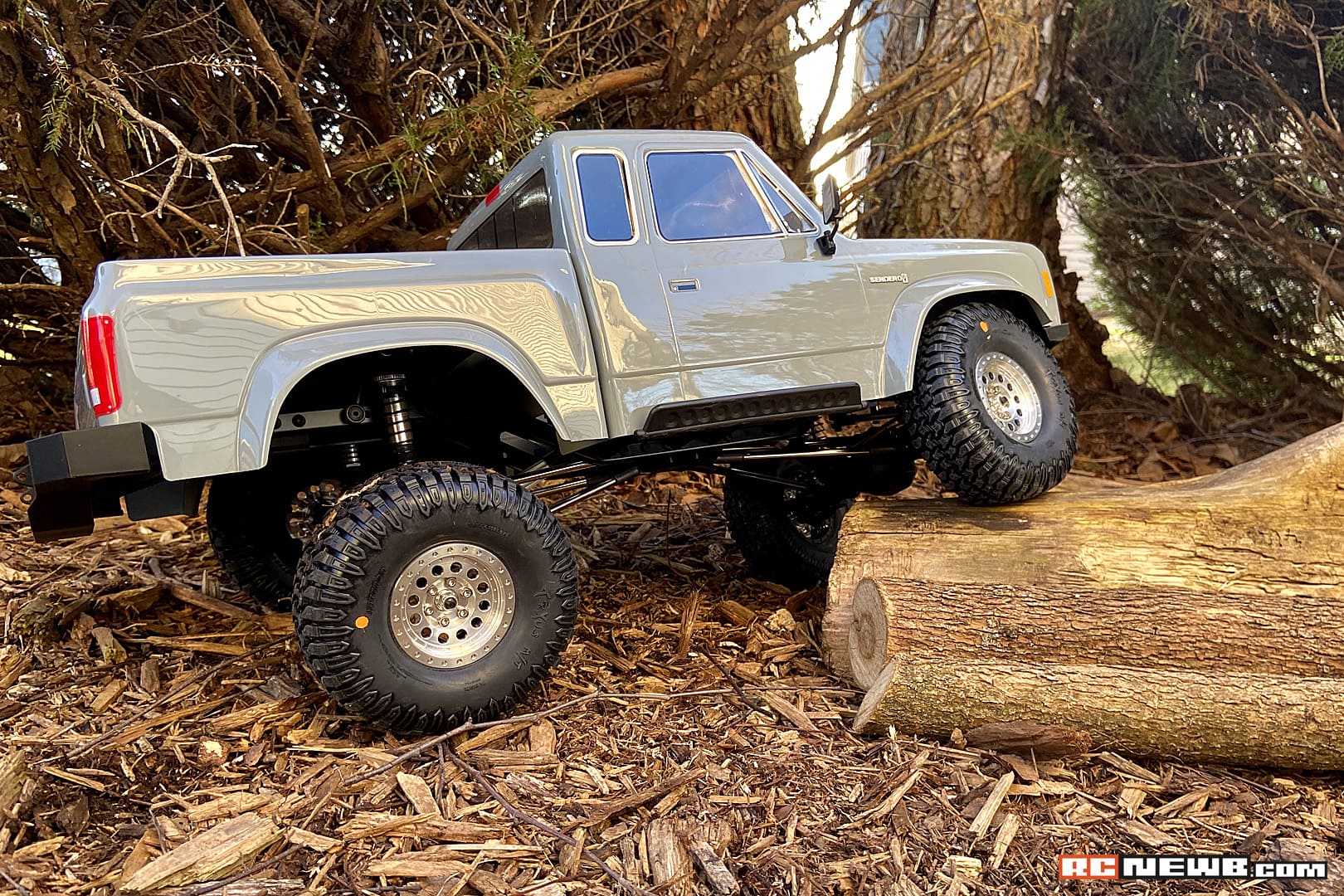 Upgrade Benefits
Whether you're looking for performance improvement or visual update, a new set of tires is a great way to cross two items off of your upgrade wish list. Pro-Line's Interco TrXus tires provide a beautiful replica tire that also packs a powerful performance punch.
What you'll need to complete the installation:
2 sets of 1.9" beadlock wheels

1 2.0mm hex-head driver/Allen wrench

1 wheel nut wrench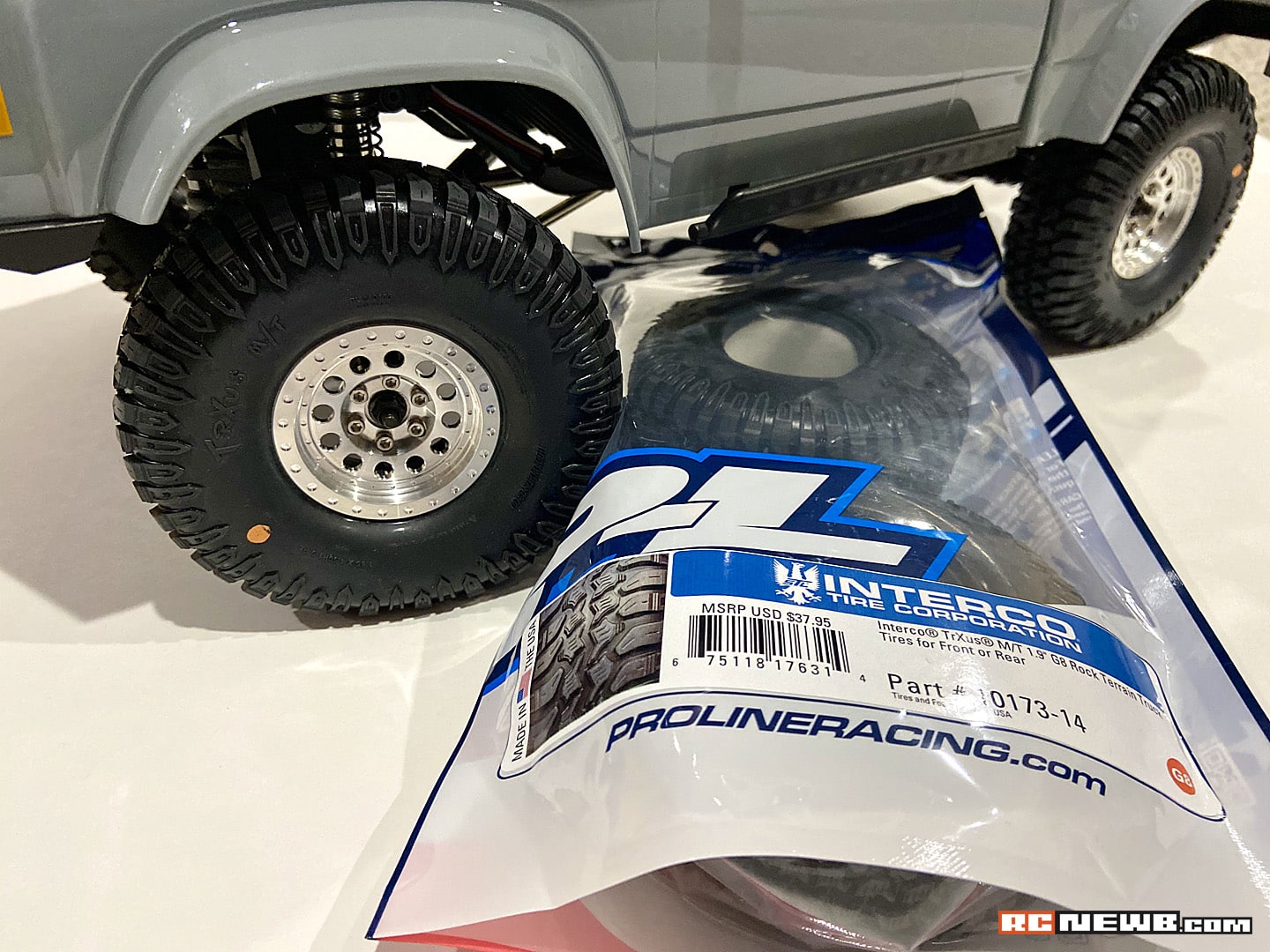 Installing Pro-Line's Interco TrXus 1.9" G8 Rock Terrain Tires
Getting these tires installed on your rig is a straightforward process. While you should be able to mount them to just about any 1.9" beadlock wheel, I mounted mine to a set of Pro-Line Rock Shooters. Whether you're using a traditional beadlock-style wheel with outer rings or a wheel with an internal beadlock like that found on Pro-Line's Rock Shooters, you shouldn't have much of a hassle getting these tires installed.
With your wheels disassembled, insert the center ring through the middle of the tire, attach the outer faces of the wheel, line up the screw holes, and insert the fastening screws. Once you have the entire set of tires mounted, place them on your 1/10-scale rig and get ready to hit the trail.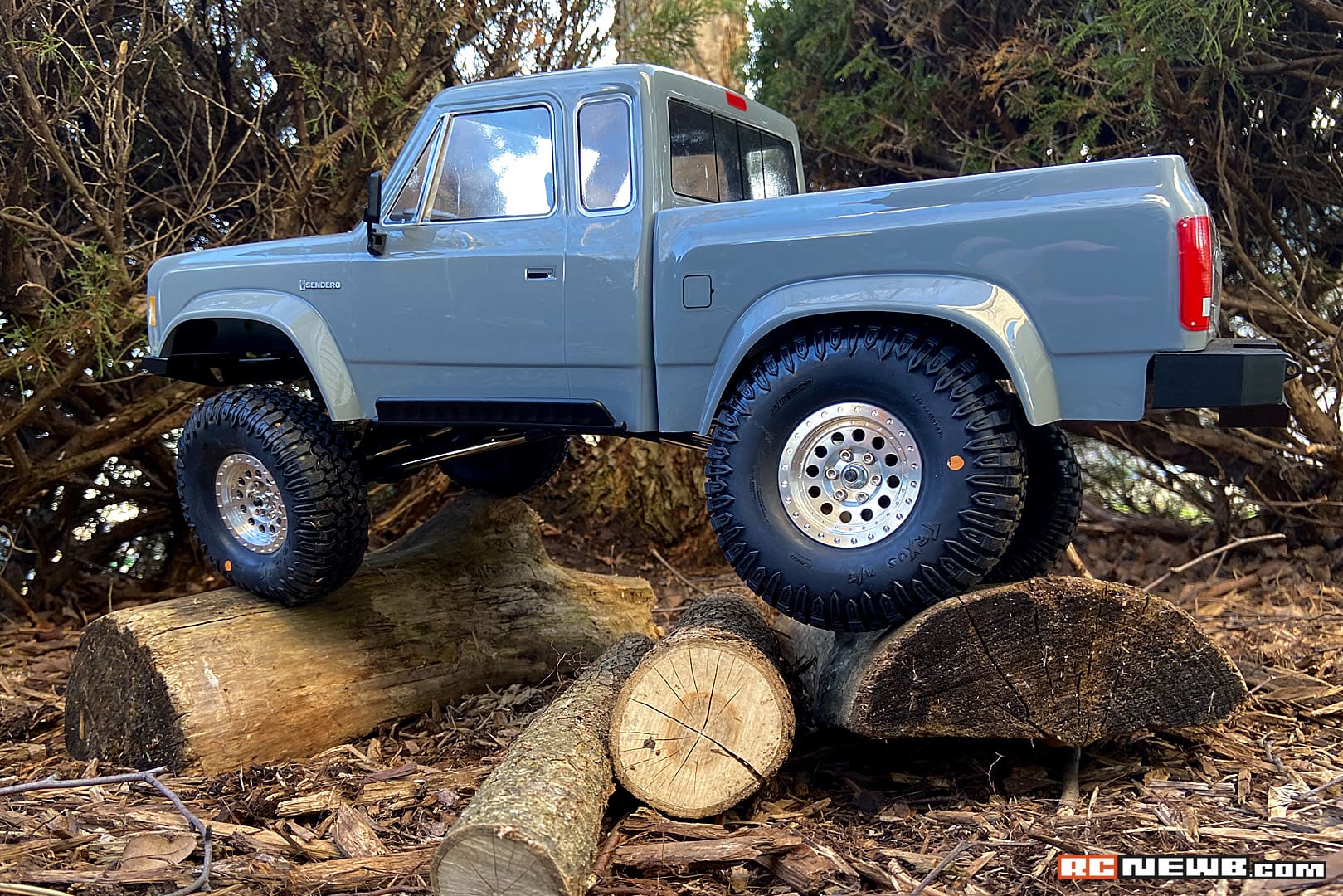 Getting Out for a Drive
I've had the opportunity to test these tires out on a variety of terrain and each run has left me with the same impression; these tires are good. While they aren't made from a super-soft compound, Pro-Line's G8 rubber has proven time and time again to offer excellent traction.
Whether it was in snow, on grass, over wooded trails or on rocks, these tires have happily conquered whatever I've thrown their way. The slightly smaller dimensions (when compared to other 1.9″ tires) hasn't caused an issue in any way, and they've managed to take a lighter-weight truck and make it an even greater crawler.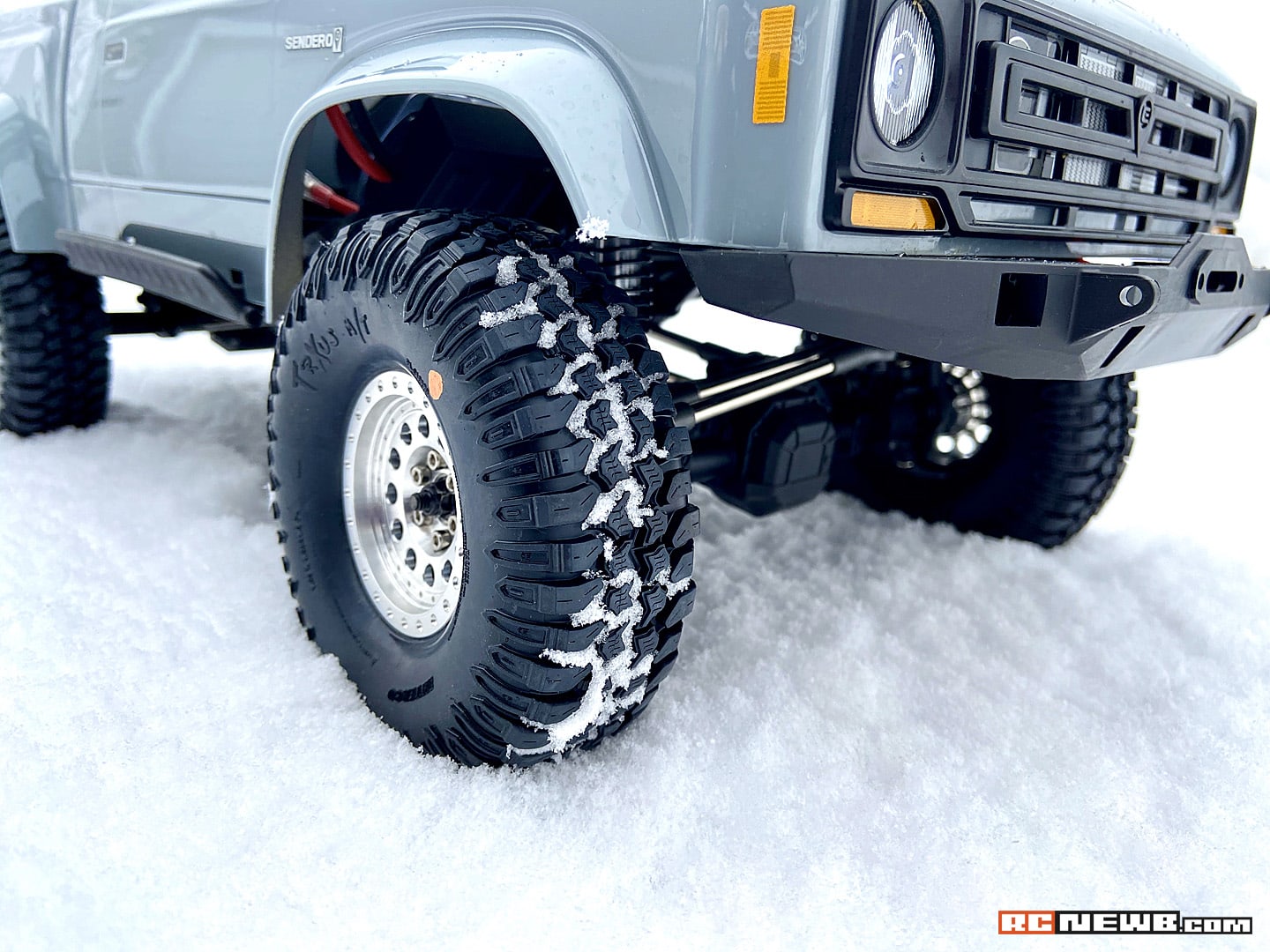 What's the Verdict?
Despite their slightly smaller outer diameter and width, Pro-Line's Interco TrXus tires have impressed me with their overall performance and appearance qualities. While the tires that I replaced were incredibly solid, I don't feel that I've lost a step with this upgrade.
Excellent grip, stellar styling, and proven performance, what's not to love about that? If you're in need of a super-scale tire for your rig, these tires are worth taking a look at.
To check out a set of Interco TrXus 1.9" tires for yourself, visit prolineracing.com or your stop by your favorite Pro-Line dealer.