There's little doubt that the R/C hobby is my primary addiction. However, within that addiction are several micro-vices, including hoarding wheels and tires. No matter what, you can never have too many wheels and/or tires…right? Over the years, I've had the opportunity to test the waters with various wheel options, specifically those intended for off-road, radio-controlled crawlers and scale trail rigs.
One brand that's become a favorite of mine is Injora. Their wheel lineup may not be the largest, but they offer a solid array of options in both 1.9″ and 2.2″ sizes, combining attractive style with budget-friendly prices. Over the past seven months, I've been trail-testing sets of their 1.9″ 10-spoke Metal Beadlock Wheels ($23.99), and it's time to talk about how these wheels look and perform.
What's Included:
4 Injora Metal Beadlock Wheels
Installation hardware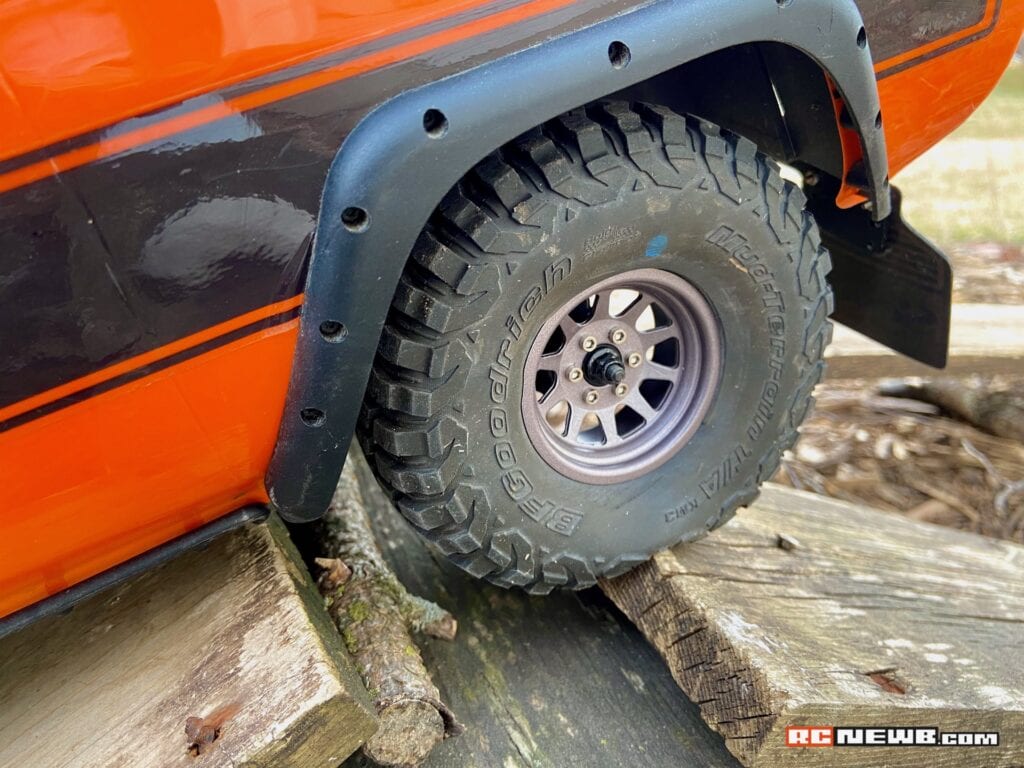 Hands-on with Injora's 1.9″ 10-spoke Metal Beadlock Wheels
In an expanding sea of 1.9″ beadlock wheel options, I've found Injora's offerings to be both visually and monetarily attractive. For the price of two "typical" metal beadlock wheels, you're able to secure a complete set and still have money left over for additional upgrade options. The 1.9″ 10-spoke Metal Beadlock Wheels offered by Injora have a modern visual style and are available in an array of colors (black, gunmetal gray, silver, and white).
Not able to make up my mind, I bought both a set of black and a set of gunmetal wheels. The gunmetal wheels are mounted to a set of Pro-Line BFGoodrich Mud-Terrain T/A KM3 Predator Tires and the black wheels have been paired with a set of Pro-Line BFGoodrich All-Terrain KO2 G8 Rock Terrain Tires. Each color looks great when paired with both of these tires and you'd have to go out of your way to find a tire that doesn't look great when matched with these wheels (if that's even possible).
I've found the experience of mounting beadlock R/C crawler wheels to be quite the "hit or miss" affair. Depending on the style and brand of tires that you're matching your wheels to, your experience might be less than stellar. Even though I prepared for a battle between wheel and tire, Injora's 10-spoke Beadlock wheels didn't offer much resistance, even when installing them on multiple types of Pro-Line tires.
The wheels feature a multi-part design that consists of the outer face, inner ring, rear face, and SLW-style hub. These wheels mount up seamlessly to any 12mm wheel hex and offer a secure fit that doesn't wobble. While the inner ring of each wheel isn't made of brass, it does have a decent amount of weight that can help your rig stay planted when side-hill climbing or traversing tricky terrain.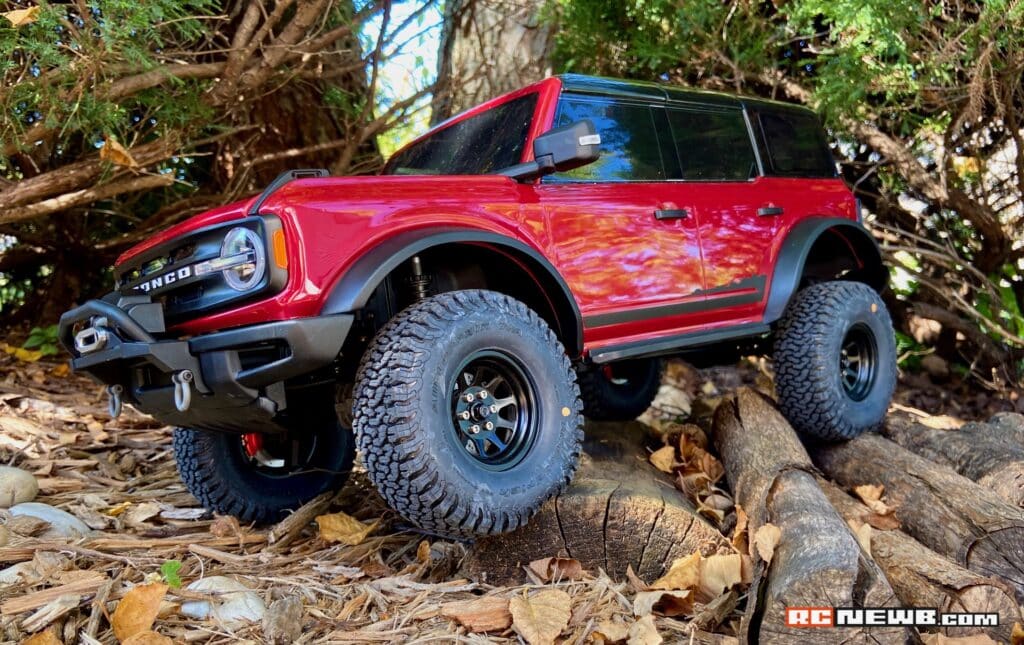 What's the Verdict: Are Injora's 1.9″ 10-spoke Beadlock Wheels a Worthwhile Upgrade?
If price is your main focus when it comes to your R/C upgrades, these wheels are a slam dunk of a deal. Priced at $23.99 for a set of four, you should have money left over to put towards another upgrade (or another set of Injora wheels).
These wheels don't skimp in the appearance department either. Their modern style is an interesting combination of rugged and sleek, making them an excellent fit for any model-year of R/C crawler. They look right at home on both my Redcat GEN8 International Scout II and my Traxxas TRX-4 2021 Ford Bronco.
If you're in the market for a new set of R/C crawler wheels, I highly recommend buying a set of Injora's 1.9″ 10-spoke Metal Beadlock Wheels.
Where to Buy Injora's 1.9″ 10-spoke Metal Beadlock Wheels: