While I've been content with most of the ready-to-run (RTR) tires that have been paired with my R/C crawlers and trail machines, it's always fun to venture off the beaten path and experiment with some new options. After throwing a set of Pro-Line Hyrax tires on our Carisma Scale Adventure Lynx, I decided to outfit the Traxxas TRX-4 Sport with a set of Duratrax Deep Woods CR scaler tires.
To be honest, I am perfectly happy with the Canyon Trail tires which are the go-to trail tire from Traxxas. Although this isn't a review of those tires, they've performed extremely well and have far exceeded my expectations. That said, the Deep Woods CR has been a tire that has interested me for some time, and I felt that their aggressive appearance and overall knobby design would suit my rig well in a variety of ways.
Upgrade Benefits
If your stock 1.9" crawler tires are lacking grip, the super-soft compound and deep tread pattern of the Duratrax Deep Woods CR can help you stick to the trail and climb over whatever obstacles lie ahead. The fact that these tires are pre-mounted makes installation dead-simple. Just swap out your wheels and tires and you're ready to roll.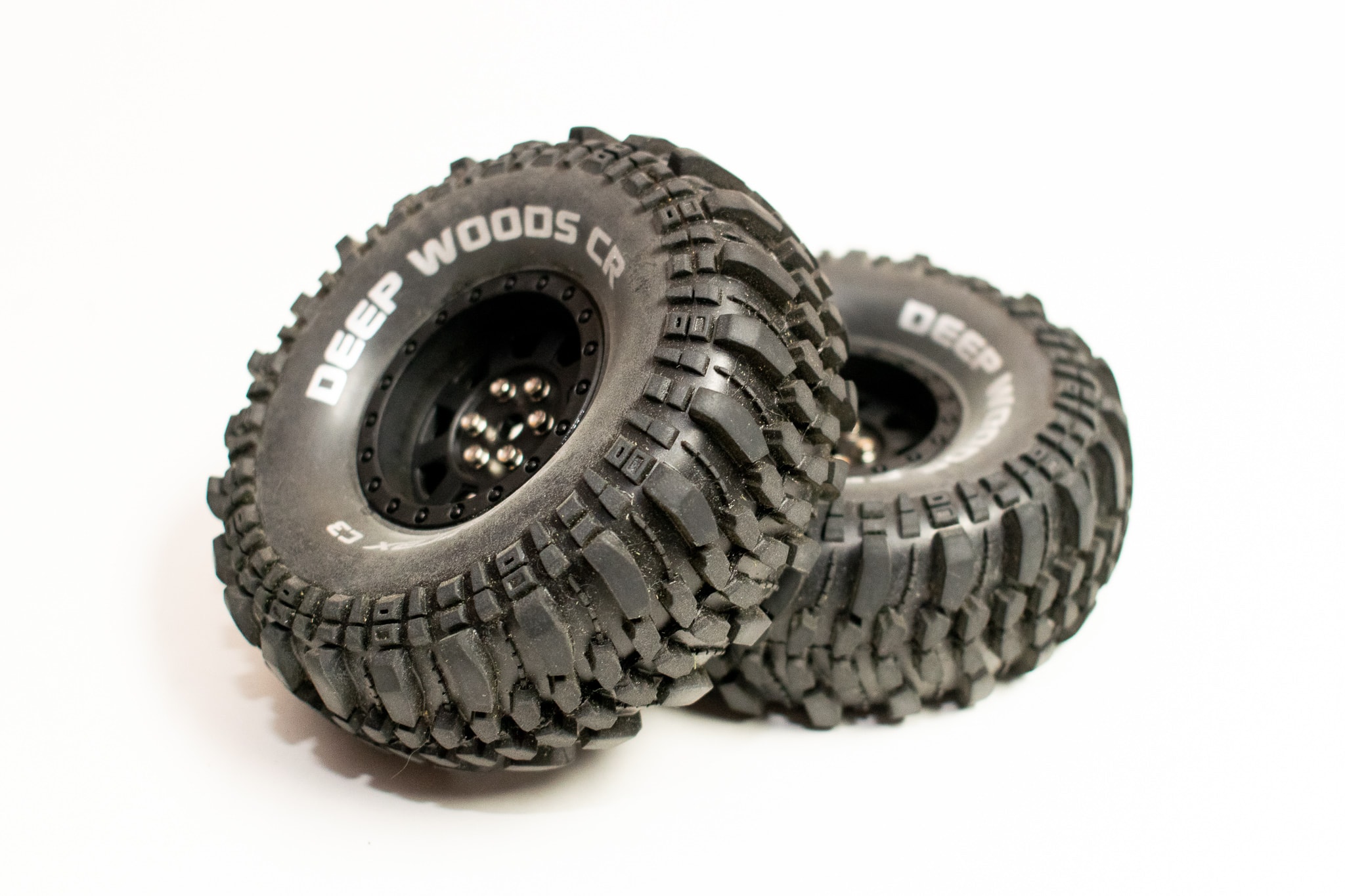 The Tire Compound
After giving these tires an in-package squeeze test, it became very clear that these were some soft shoes. Once they were out of the bag and in my hands, the smooth sidewall and overall squishiness were on full display. These tires don't have a tacky feel to them, but they are very soft. They have the ability to form around rocks, sticks, and any other type of trail obstacle that you might come across.
After mounting these to a Traxxas TRX-4 Sport, I quickly turned to my standard "test course", a grouping of logs in various states of decay. With the soft compound of the Deep Woods CR tires, they didn't tear into the wood, but they did flex grab onto the logs in a non-destructive way.
Depending on the weight of your rig, you'll see a varying degree of tire sag when the vehicle is idle. There were a few moments during active testing where I feared the tires themselves might rip, but they've held up very well, no matter what the conditions were.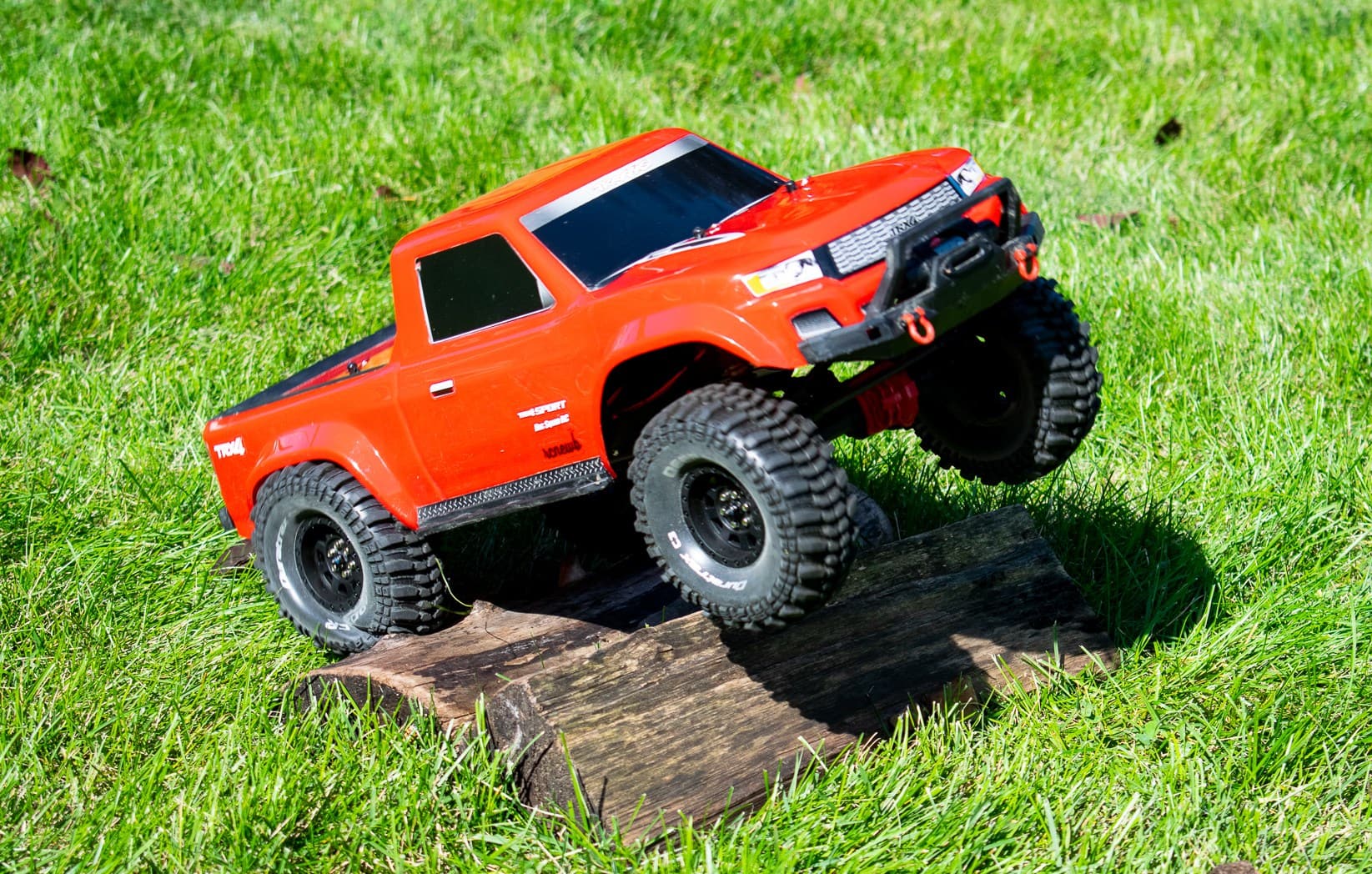 The Tire Tread
The tire knobs on the Duratrax Deep Woods CR tires are quite tall, with deep a deep tread pattern that performs very well on both loose and firm surfaces. If you're rolling around on a paved surface, you'll likely flip your rig during a sharp turn, but on a standard trail or course run, the deep tread pattern will get you where you need to go without much hesitation.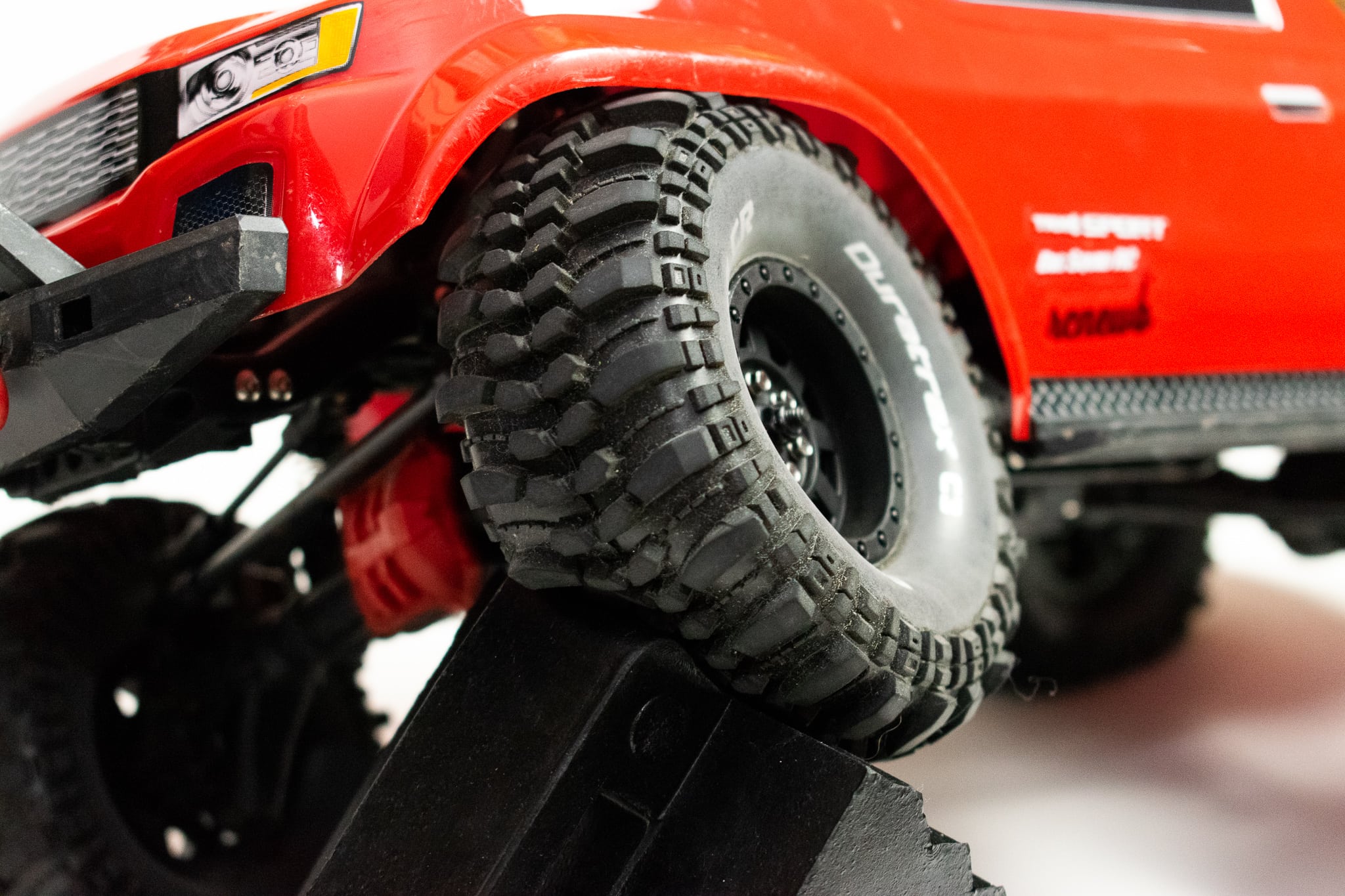 Is a set of Duratrax Deep Woods CR tires the right fit for my trail rig?
If you're looking for reliable performance at a reasonable price, these tires are worth considering for your 1/10-scale R/C rig. Their deep tread and forgiving flex make them an excellent driving aid for tricky trail situations. What's more, their aggressive appearance can add to the overall look of your machine. That sounds like a win-win to me.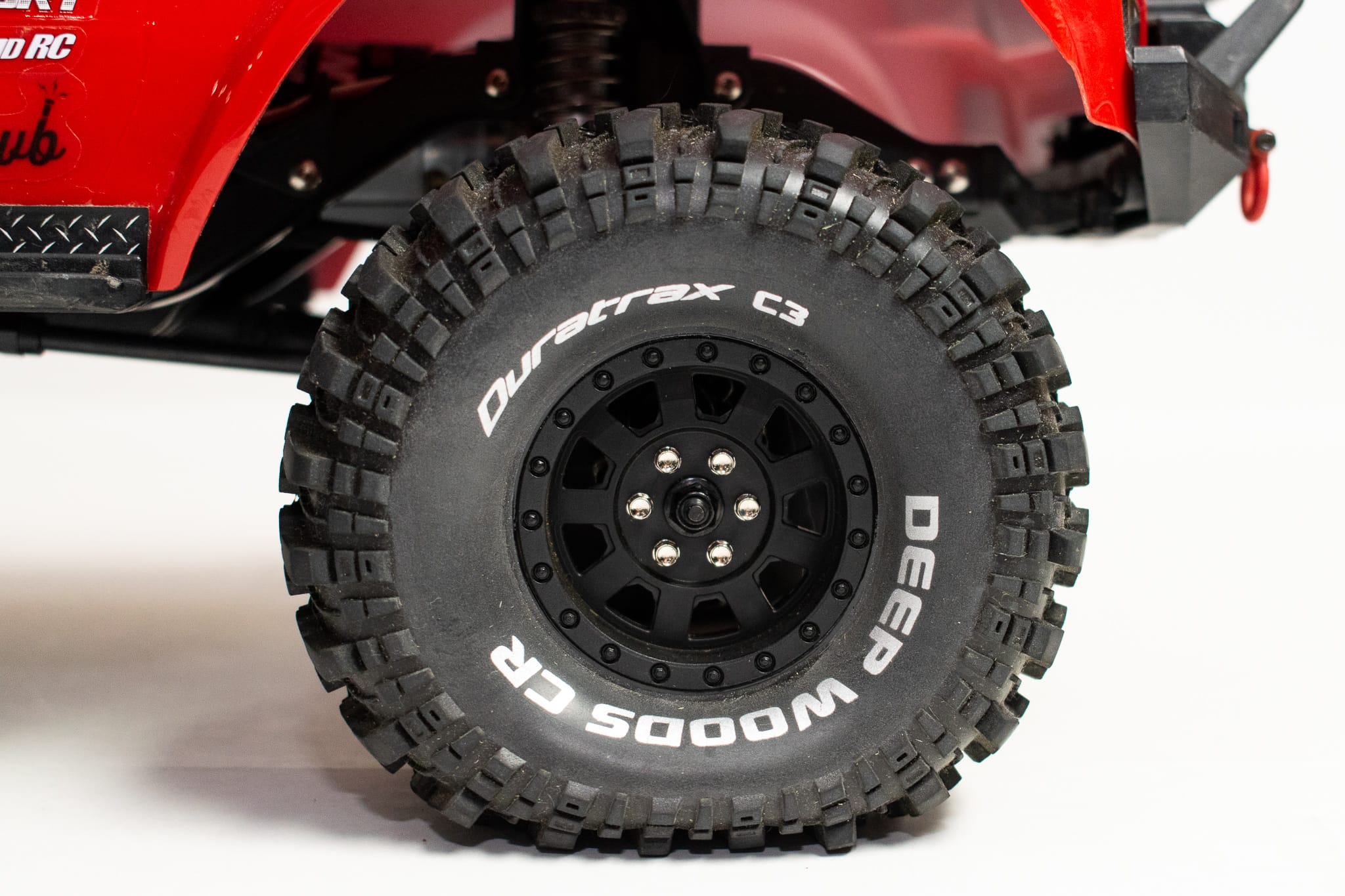 Where to buy a set of Duratrax Deep Woods CR scaler tires: