After stringing hobbyists along on social media (in a good way), Axial has released an updated version of their SMT10 ready-to-run (RTR) monster truck. Once again carrying its iconic black and green color scheme, the SMT10 Grave Digger Monster Truck has re-emerged from the shadows.
Not much has changed between the original SMT10 and the 2020 model, at least in terms of mechanics. This RTR truck has been paired with Axial's AX10 transmission and features all-metal internal gears, WB8 heavy-duty driveshafts, aluminum-bodied/adjustable shocks, and a heavily-detailed (and very green) tube-frame chassis.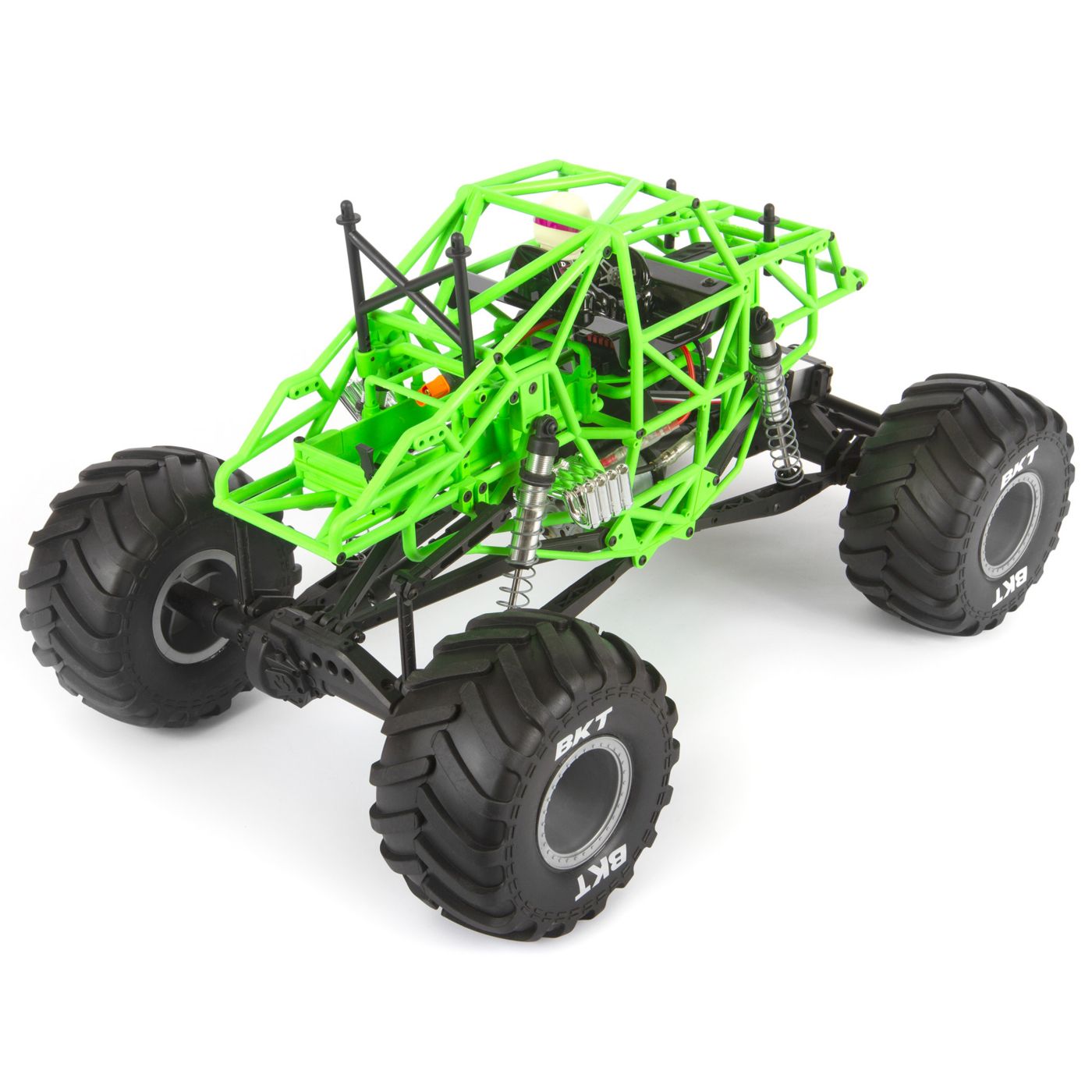 While there are plenty of carry-over items, this new model does offer some new bits, including a 12-turn brushed motor for improved torque and overall speed. The electronics system has also received an update in the form of a Dynamite ESC and Spektrum radio system.
The icing on the cake is the replica Grave Digger body that sits atop the SMT10 chassis. Featuring the same graphics as its 1:1 namesake, this scaled-down model is ready for action.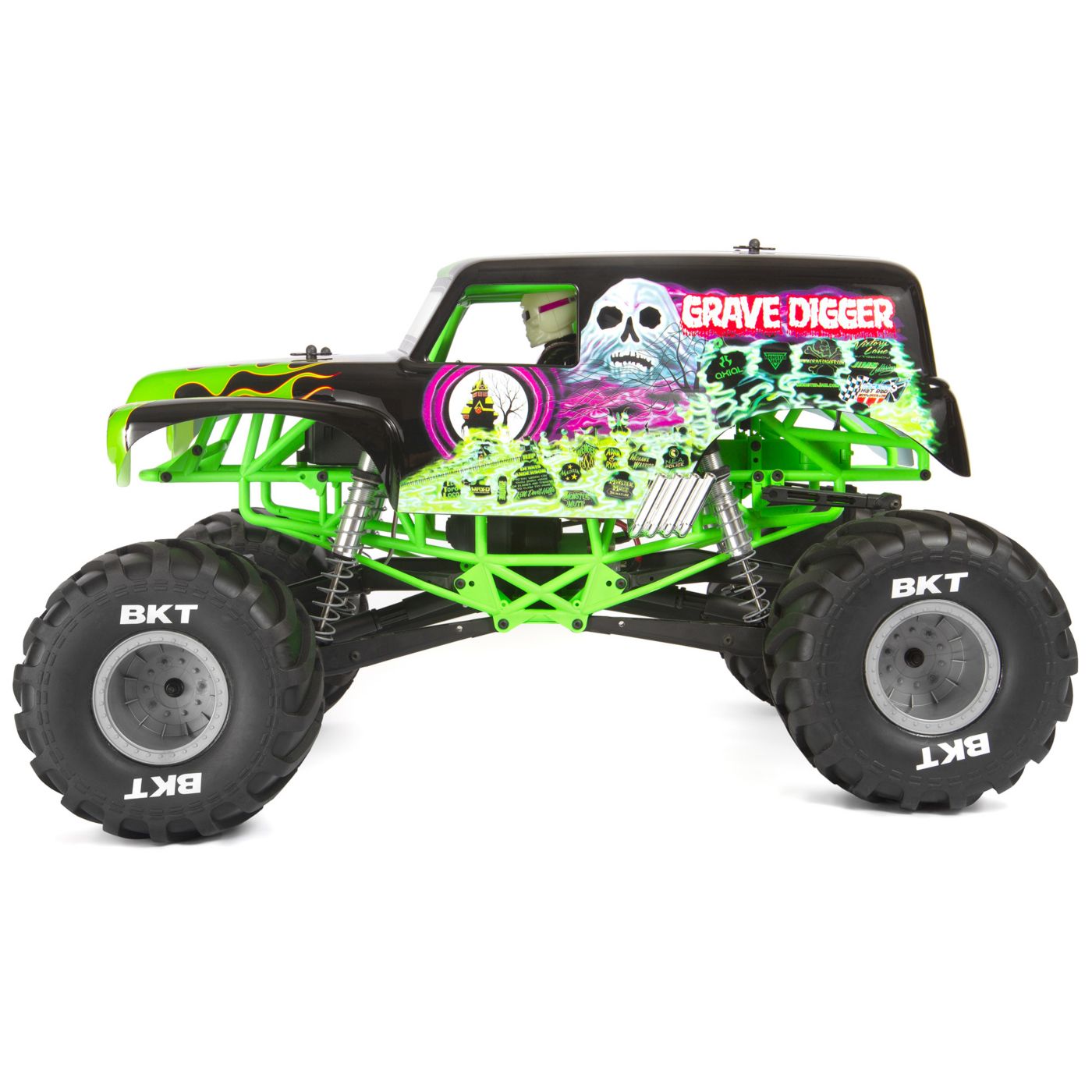 Priced at $299.99, the Axial SMT10 Grave Digger Monster Truck will be available in January 2020 through Axial and their dealers. Visit horizonhobby.com to learn more about this ready-to-run radio-controlled truck.
Image credit: Horizon Hobby