Expanding beyond servos, REEF'S RC has introduced a new sway bar kit designed for the Axial RR10 Bomber and Axial SMT10 monster truck. This bolt-on accessory can help improve the handling performance of your rock racer no matter where you choose to drive.
While they're both fairly stable machines, either of these two models can roll when you take a corner at high speeds. This sway bar setup will help keep the tires on the ground, digging and powering through when you need them the most.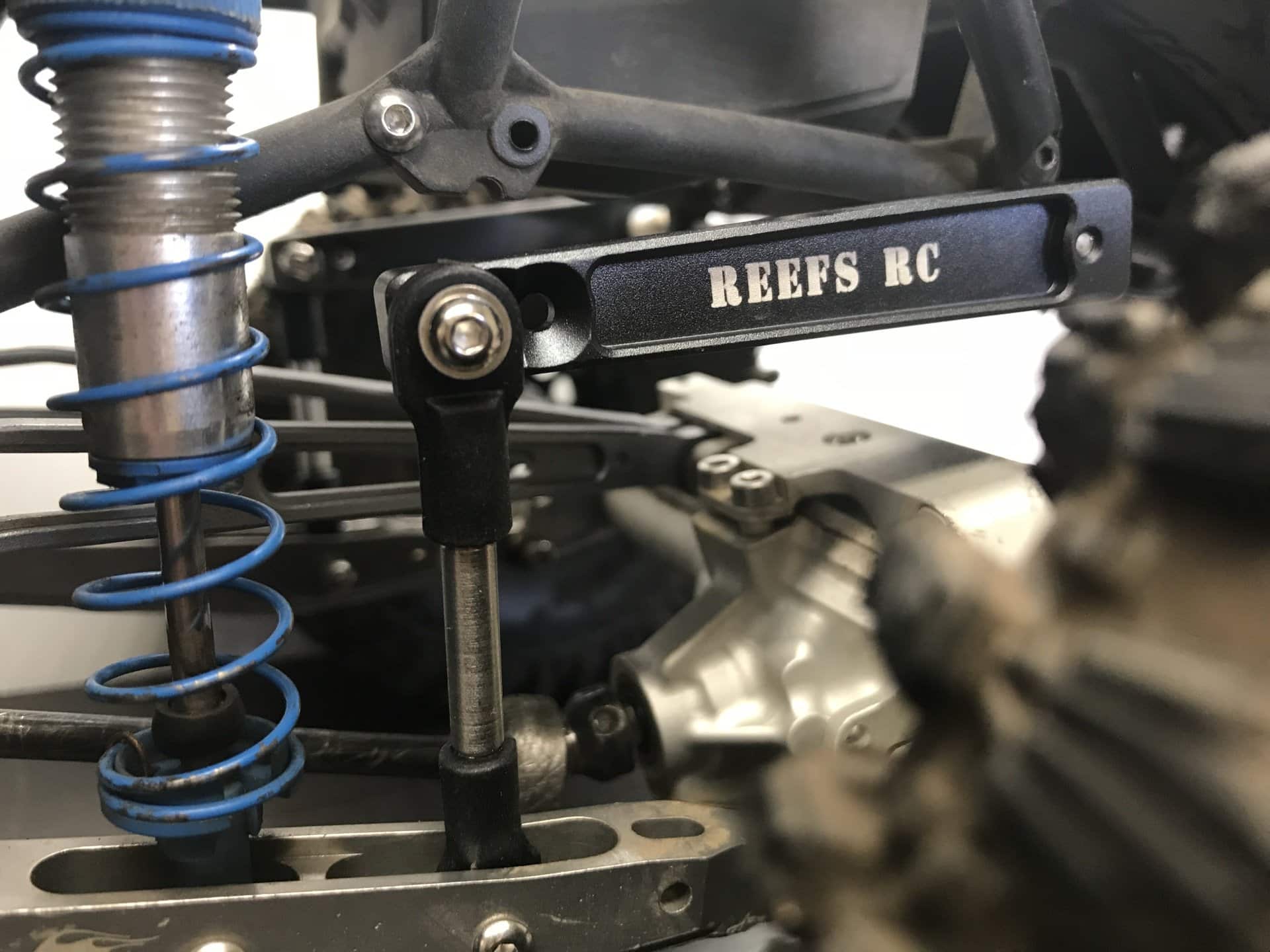 Made from hard anodized aluminum, the REEF'S RC Sway Bar kit is available in either Granite or Silver and include all necessary mounting hardware.
Priced at $45.99 the REEF'S RC Sway Bar Kit is available through reefsrc.com as well as their dealer network.
Image credit: REEF's RC