With an eye toward competitive R/C applications (racing), Team Associated has unveiled a lineup of brushless, digital steering servos through their Reedy brand. Designed for speed and durability, each of these new servo options should help raise the performance of your radio-controlled racer.
Capable of powering 1/8-scale on and off-road vehicles, these steering servos each feature metal gears and dual ball bearings as part of their internal makeup. The torque ratings range from 9.9kg-cm (6.0V)/12.2kg-cm (7.4V) on the RS1306 LP model and go as high as 23.1kg-cm (6.0V)/26.3kg-cm (7.4V) on the high-end R706A.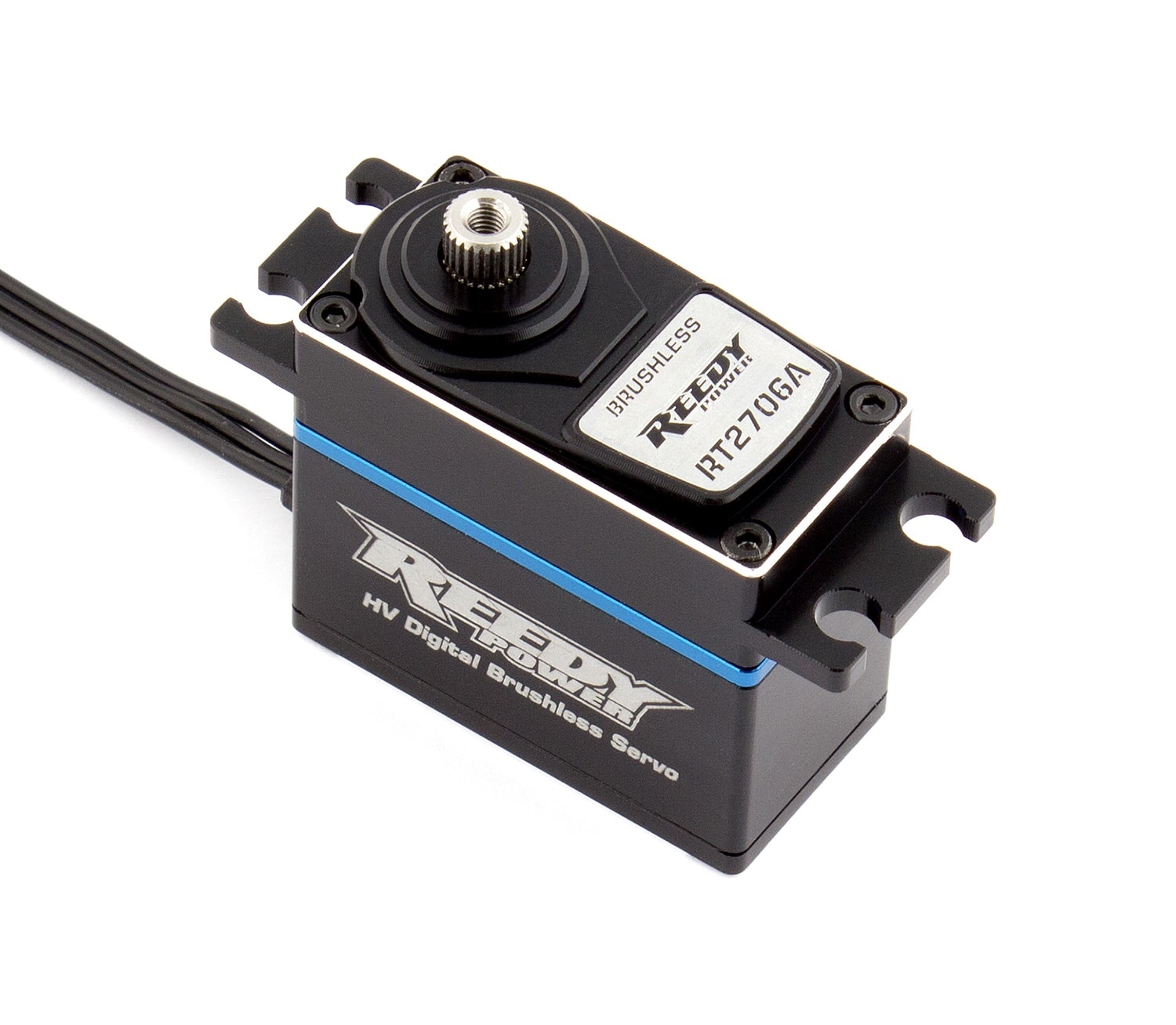 Along with those impressive power numbers, these servos are also speedy, with ratings ranging between 0.06 and 0.08, depending on the servo model and battery voltage.
The Reedy Digital HV Brushless Servo Lineup:
Each of these servo options will be available for purchase online and through your local Team Associated/Reedy dealer. Visit teamassociated.com for additional details on each of these new digital, brushless servo models.
Image credit: Team Associated