Go figure. The day my second GEN8 rig arrives in the mail, Redcat Racing officially announces their much-anticipated GEN8 AXE Edition. What began as a series of subtle social media hints quickly snowballed into a mass of scale R/C enthusiasts clamoring to find out more about this stock-modified trail machine.
While most of this rig, I'd say 85% or so, is identical to the GEN8 of 2018, there are a number of noticeable, and attention-grabbing differences. The biggest upgrade on the AXE Edition would have to be the inclusion of a Hobbywing AXE 540 brushless motor and ESC combo, giving this off-roader smooth performance and plenty of punch whenever you'd need it.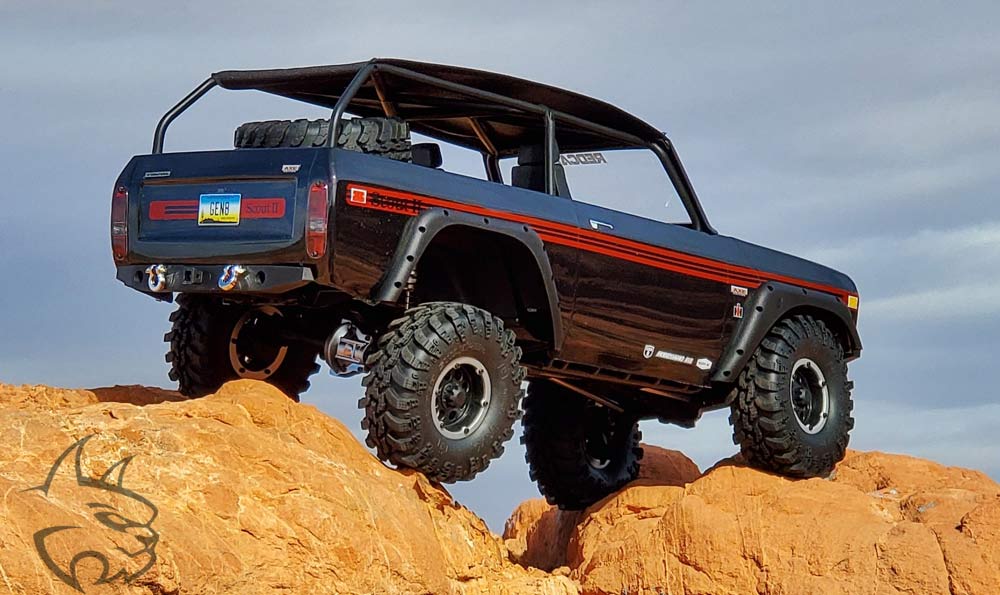 Another under-the-hood detail is the steering servo. REEF'S RC has made a name for itself by building impressively-powered gear and now they're a standard component on what's sure to become a popular model among R/C crawling enthusiasts. The 422HD V2 steering servo provides 395oz of torque at 6V and 422 at 7.4V. That's quite a bit of steering power just waiting to be unleashed.
If that wasn't enough, this machine includes a 6-channel Flysky GT5 radio system which should give you more than enough AUX ports for running LED lights, a winch, wiper blades, and whatever else you'd want to throw onto your trail truck.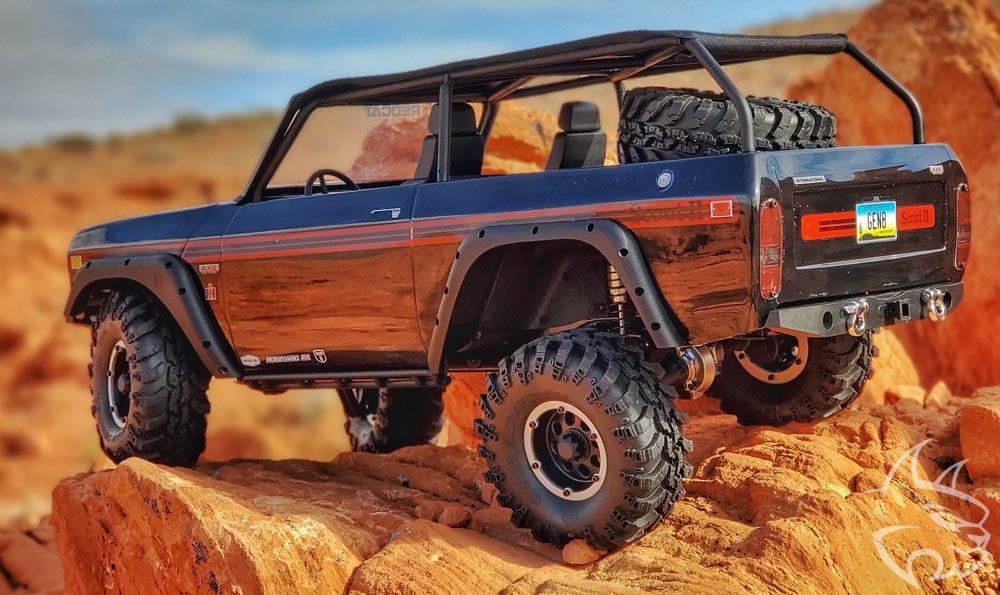 And I haven't even gotten to the body. While the original GEN8 Scout II featured a replica hard-top lid, Redcat Racing has popped the top on the AXE Edition, giving an open-air, cloth-topped view of this classic off-road truck. A detailed interior, featuring a steering wheel, shifter lever, and injection-molded seats all set the stage for trail-time fun.
The black paint job on the AXE Edition Scout II body is accented by one of two stripe colors, silver or red. If you buy one and want to switch to another, Redcat Racing has included a decal sheet in the box, making customizing quite simple.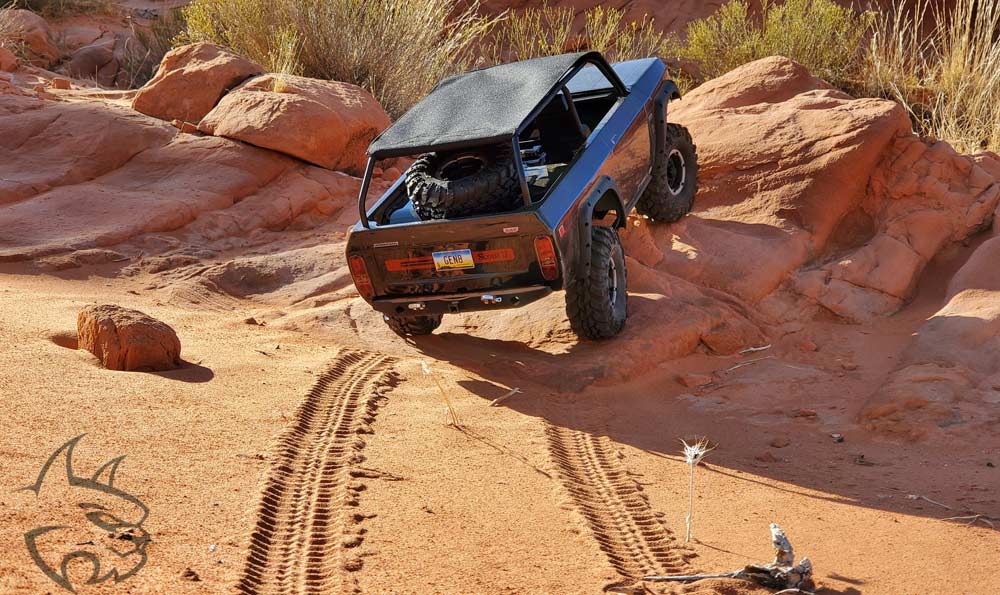 For me, the biggest shocker about this model is the price. I feel that the original GEN8 RTR is one of the better/best models you can buy at $299.99. If you want to throw in the same motor, ESC, servo, and radio setup that the AXE Edition has, you'd be looking at an additional $300+ in cost. And that's the conservative amount. The true price of the GEN8 AXE Edition is $499.99.
Not too shabby when you consider all of the added gear this rig has packed into it. It might be one of the only instances where you get it and leave it box stock.
Redcat Racing GEN8 AXE Edition Specs:
Length: 571mm
Width: 249mm
Height: 258mm
Weight: 6.9lbs
Wheelbase: 324mm
Ground Clearance: 73mm
Motor Type: Brushless
ESC: Hobbywing AXE
Steering servo: REEF'S RC 422HD V2
To learn more about this new tricked-out R/C trail truck and to see it in action, visit redcatracing.com.
Image credit: Redcat Racing