The wave of late-summer releases from Redcat Racing is upon us! For fans who love speed and blasting over obstacles, the team at RR has released the Camo X4 Pro, a 1/10-scale, brushless-powered rock racer. With a design reminiscent of the Axial Yeti, this machine looks like a blast to drive, given its massive power and durable chassis setup.
Like it's sibling, the Camo TT, the Camo X4 Pro features a blend of scale realism (detailed driver cockpit and roll cage) and power (3300kv brushless motor) to create a vehicle that can be a formidable rock racing option or all-around basher.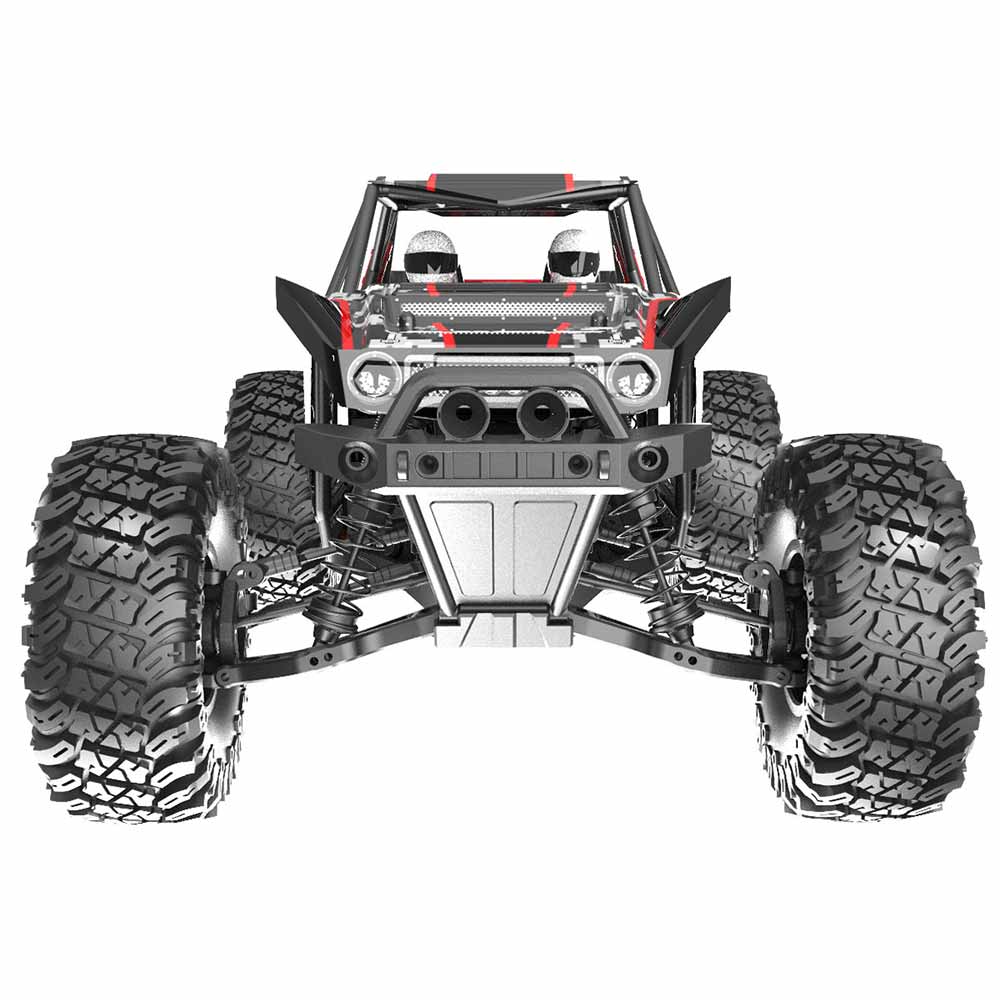 The speed control is programmable featuring 25 different settings, depending on whatever needs arise. As for the chassis build, the Camo X4 Pro features a four-wheel drive, a locked rear axle, long travel suspension, and large, meaty tires, all things you'll need when hitting the rocks or the track.
Redcat Racing Camo X4 Rock Racer Specs:
Length: 510mm
Width: 315mm
Height: 200mm
Weight: 2.9kg
Wheelbase: 355mm
Ground Clearance: 50mm
Shocks: Aluminum body, oil-filled
ESC: 60A, brushless, waterproof
Radio system: 2.4GHz
Scale: 1/10
Price: $389.99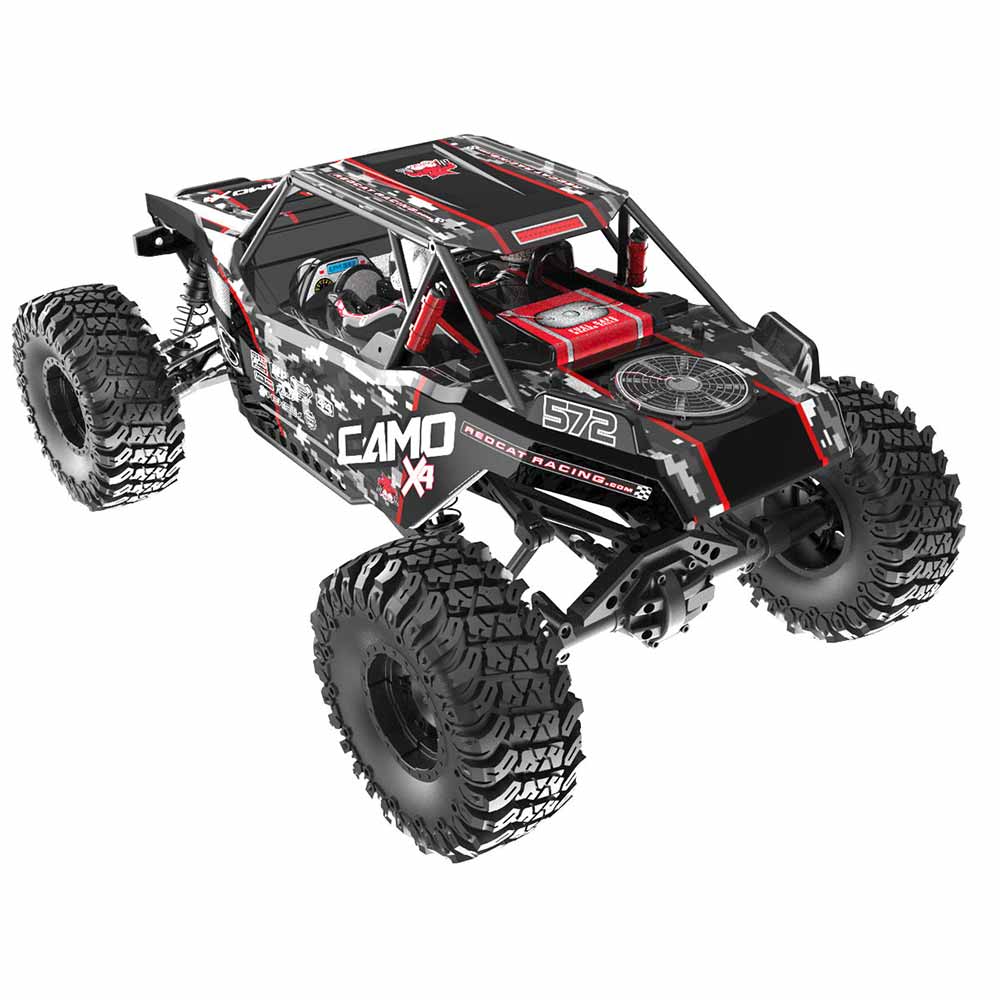 Priced at $389.99, the Redcat Racing Camo X4 should be an interesting option when compared to other models in the R/C rock racer category.
Visit redcatracing.com for additional details on this model.
Image credit: Redcat Racing