After years of living the lowrider lifestyle, Redcat is turning its attention toward the trail with the release of the Gen9 International Scout 800A. The latest evolution of the Gen8 crawler platform, the Gen9 sports an officially licensed International Scout 800A body, a trail-tested chassis platform, and much more.
Taking what they've learned from the Gen8, Redcat's Gen9 aims to improve the trail and crawling performance thanks to its V3 portal axles, two-speed transmission and increased steering and approach angles. With its slightly smaller body with an open cockpit and roll cage, this rig is primed for customization and scale accessories. The Redcat Gen9 has a three-piece polycarbonate body available in two color options (metallic blue and titanium) and features LED-ready light buckets right out of the box.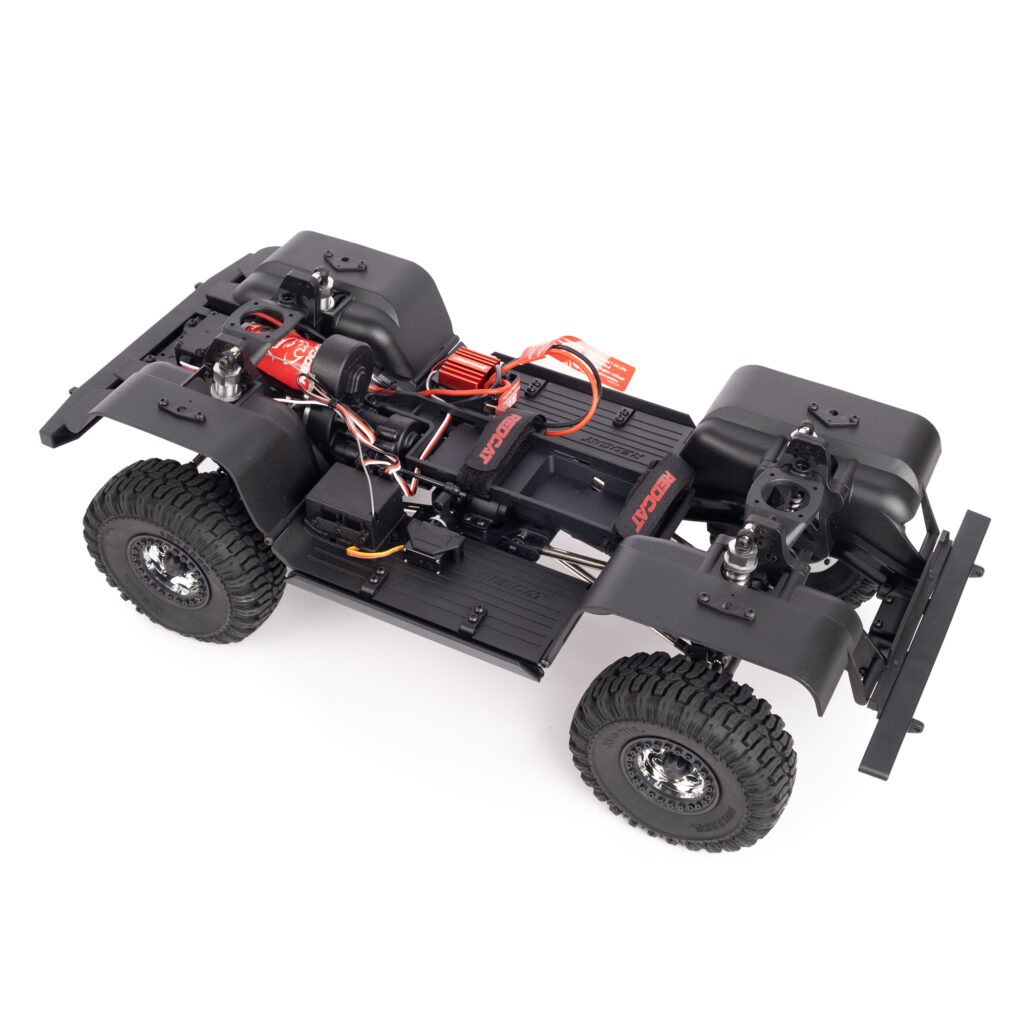 On the topic of the body, Redcat has engineered a new mounting system that latches in the front and rear, allowing the front-mounted latches to be turned and released, pivoting the body toward the back for easy removal.
If you're familiar with the previous version of Redcat's trail machine, there's plenty of recognizable real estate under the hood. Most of the layout is carried over from the Gen8, with the addition of the two-speed transmission and shifting servo, revised body mounting system, and rock light ports.
Another new element on this rig is its tires and wheels. Rolling on 1.9″ Interco SS M16 tires and plastic beadlock wheels. There's also a faux outer beadlock ring, giving this machine even more visual dressing than the original.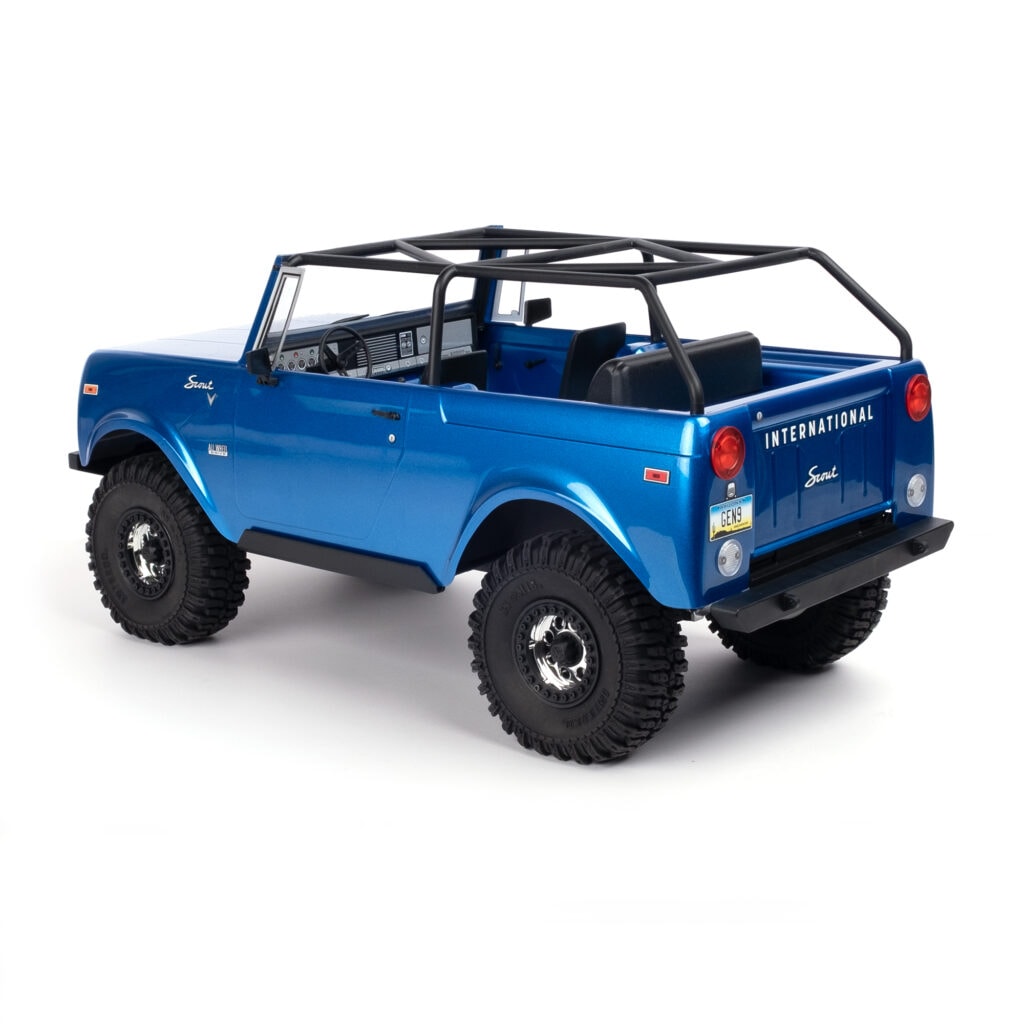 Redcat Gen9 International Scout 800A Specs:
Length: 532mm/20.94in
Width: 249mm/9.8in
Height: 250mm/9.8in
Wheelbase: 312mm/12.3in
Wheel Size: 1.9″
Transmission Type: 2-speed (low/high)
Radio System: 2.4GHz
Scale: 1/10
Priced at $399.99, the Redcat Gen9 International Scout 800A will be available from Redcat and its dealers. Visit redcatracing.com to learn more about this 1/10-scale radio-controlled trail truck.